How to Get a Singapore Tourist Visa? Apply Online for Indian Citizens:
Traveling in Singapore offers an Amazing Experience. Singapore continues to one of most Favourite Global Destinations visited by the Tourists and Visitors thronging from across the World. "Singapore also esteemed as a Mini India is referred to as the Garden City." When You Are planning to visit Singapore. The First Question Come In Mind "How to Get a Singapore Tourist Visa?" SO, There is Procedure for Obtaining Visa for touring Singapore.
How to Get a Singapore Tourist Visa?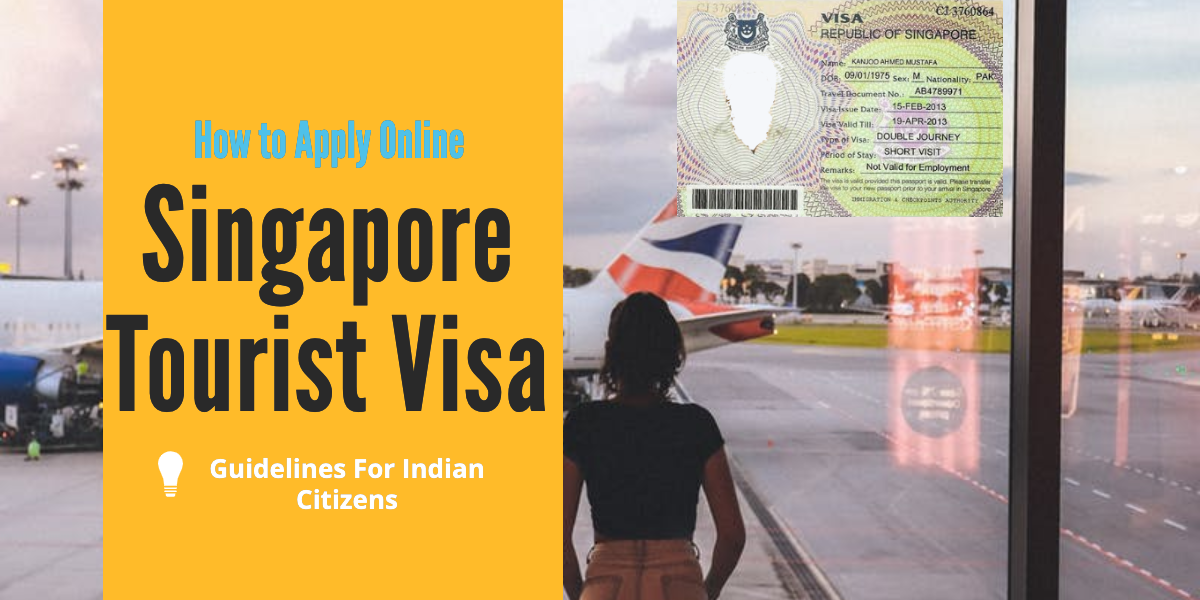 Singapore Visa can be applied Online for Indian Citizens through an authorised visa agents (AVA) appointed by the Singapore Overseas Missions i.e. Annex A in India who will be required to fill in the online application form for obtaining the VISA by following the instructions mentioned there with necessary documents listed below
Issues when I am submitting Online Visa Application Form For Singapore at Home:
How to Get a Singapore Tourist Visa?
What are the documents required for visa applications?
Singapore Tourist Visa Fees
Wow to Apply Singapore Tourist Visa for Indian Citizens
Singapore Arrival Visa Related Questions ? 
About Singapore:
Singapore also promotes itself as a 'Medical Tourism' Hub. According to an Estimated Number of the Foreigners visiting this country, it is said that the Global Tourists visiting this Nation exceed 200,000 who tour here each year for seeking World Class Medical Care there. In 2015, Lonely Planet and The New York Times listed Singapore as their Top and 6th Best World Destination to visit respectively.
Apply Singapore Tourist Visa for Indian Citizens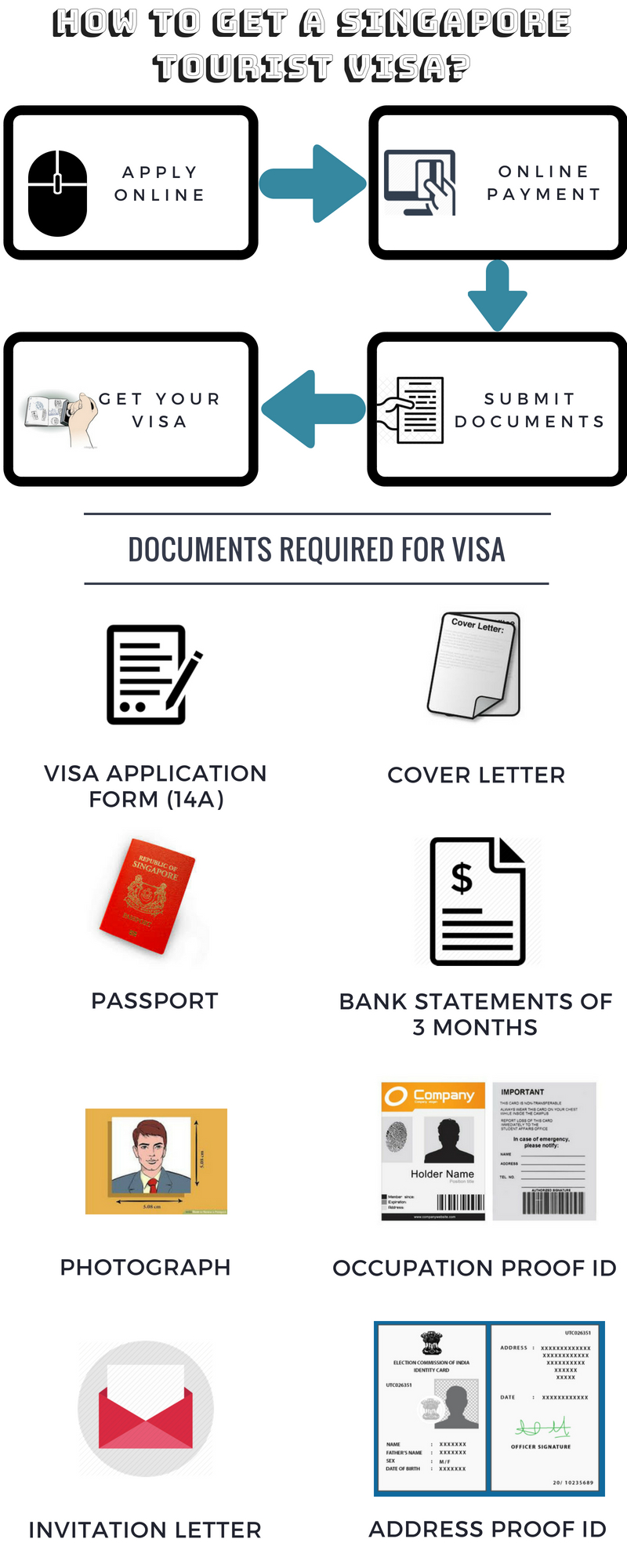 All VISA applicants is necessary to fill the Singapore Visa Application Form 14A with all columns and blank spaces to be completed. The Singapore visa application form can be be check from the website www.ica.gov.sg.
Pay Online the Singapore visa fees Through Debit Card / Credit Card / Net Banking etc.
Submit Your Documents with Visa Application Form At authorised visa agent appointed by the Singapore Overseas Missions.
Get Update Singapore Visa Application Status and Receive with all Guidelines & instructions.
Visa on arrival for Indians
E-Visa Yes
Processing time 3-5 working days
Validity 30 days
Type of Visa : Tourist Visa
Documents Required for Singapore VISA From India:
To apply for an entry visa for business or social visits, you will need the following documents: (As Travel Visa Visit)
Singapore Visa Application Form: Duly completed Form 14A signed by you
Photograph: Your recent passport-sized colour photograph taken within the last three months. Please see Photo Guidelines for information on photo requirements.
Passport: A photocopy of your passport biodata page (valid for at least six months from the date of your entry into Singapore)
Invitation Letter: A completed Form V39A (Letter of Introduction for Visa Application (LOI)), which may be issued by a local contact in Singapore. If you cannot secure an LOI from a local contact, you may ask your Embassy for an LOI to support your visa application.
Cover Letter
Bank Statements of Last 3 Months
Occupation Proof Identity
Address Proof Identity
Sponsorship Letter and Financials of the Sponsor
In addition to the above, you will need the following if you are applying an entry visa for Business Visit:
A printed business profile of the Singapore-registered business entity you will be visiting (showing the names of all directors and shareholders). The business profile must have been printed from the Accounting and Corporate Regulatory Authority's Instant Information Service within the last three months
Processing Fees:
A S$30 = 2100 INR non-refundable processing fee
Singapore Visa FAQs 
01: How to Apply for Visa upon landing at Singapore Check Point?
02: Who may be the Local Sponsors for Visa Applications?
03) How Should I do in case of Loss of My Local Contact / Strategic Partner or Myself Lose / Damage the e-Visa?
04) How may I have my Visa Extended?
Best Wishes For Your Singapore Visa Application! Approval
If you have any query Regarding Singapore Visa Application Help, Ask Your Questions in Comment Box Below.