How I Traveled to Malaysia & Singapore (KL-SG) in Just 30,000 INR:-
Figuring out how I traveled to Malaysia & Singapore, especially evaluating trip in just 30000 INR for 8 Days by sharing my travel experiences to save money for wonderful visit ideas. There are some travel aspects which should be evaluated before traveling like flight booking, eVISA Application Confirmation, Hostel/Guest House for Stay, Travel Expenses etc.
Traveled to Malaysia & Singapore in Just 30000 INR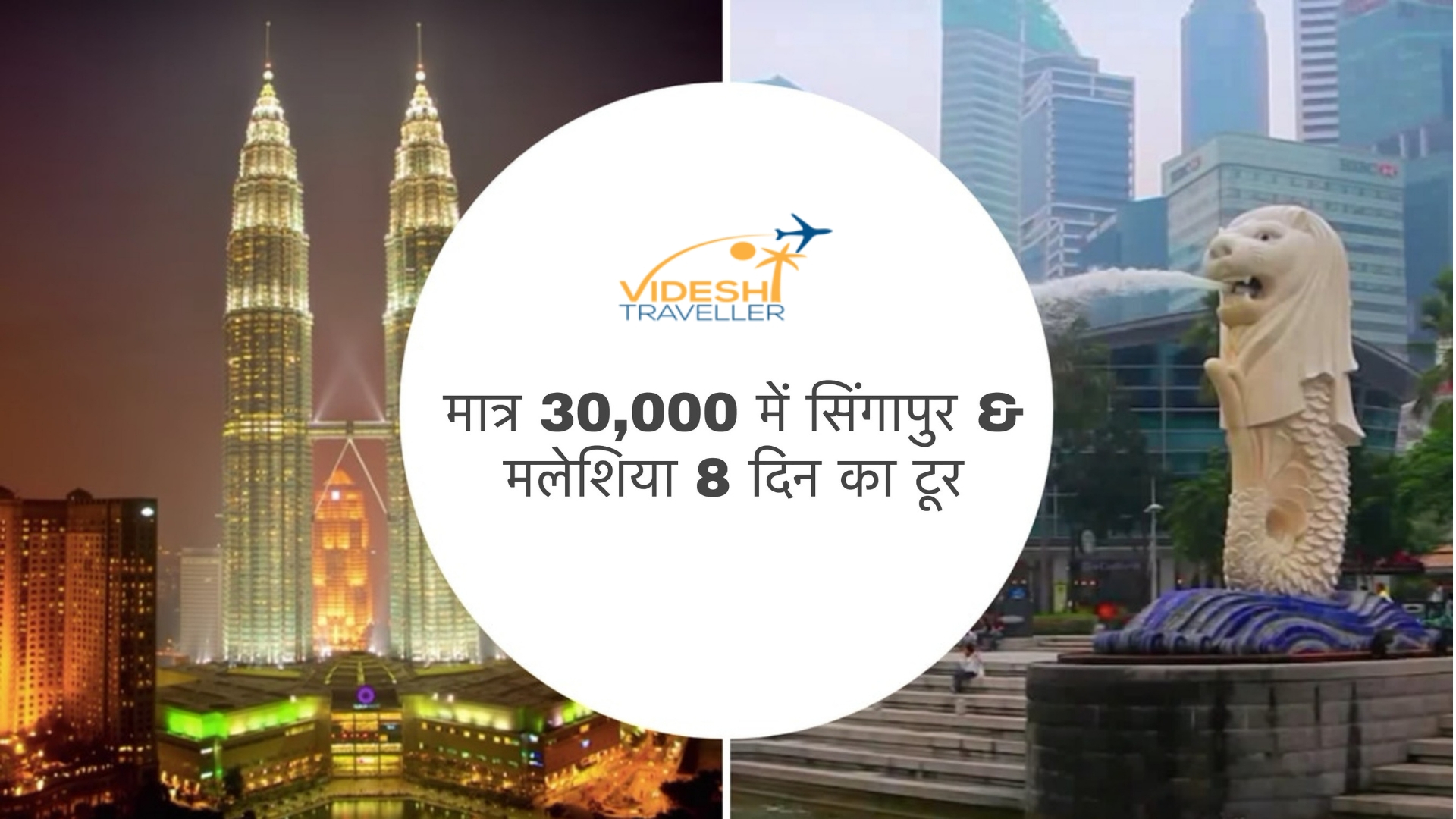 While Travelling Abroad Transportation and accommodation are major aspects, through finding some easy way can be saved money by reducing expenses. So Friends! There are full itinerary details of my complete trip Malaysia & Singapore in Just 30000 INR which can help all Videhi Traveller to enjoy the trip as follows…
The Main Motive, I Choose travel destination for Malaysia and Singapore due to cheap Travel Flight & easy VISA Application Process (eNTRI / e-VISA). There are Two Types of VISA process for Travelling Malaysia 1) eNTRI VISA: Travelling Purpose Regular Program which is Valid for 15 Days 2) eVISA: Multy Entry Visa for person travelling to other country also. Basic Tips Regarding to Save Money while traveling Malaysia & Singapore trip by Using FOREX Card (e.g. Thomas Cook Forex Card), MasterCard & keep Indian & Standard Currency for Emergency Purpose etc.
Full Itinerary Details of My Complete Trip Malaysia & Singapore in just 30K INR:
Flight Booking: Jaipur (JAI) to Kuala Lumpur (KL) (From Air Aisa Flight) and Kuala Lumpur (KL) to Jaipur (JAI)
Malaysia eVISA Application Confirmation (Multiple Entry Visa)
Hostel / Guest House
I COULD SAVE THIS EXPENSE, LIST GIVEN BELOW:
SKYBRIDGE KL MYS for MYR 85.00. = 1415 INR
KL Tower MYS for MYR 105.00. = 1749 INR
CHANGI Airport Travelers SIM Card- SGD 32.00. = 1584 INR
(Alternate: Use Wi-Fi to use WhatsApp calling & for route Download Map before going there)
Total = 4,784 (Expense that I did===> you can save this if you want)
---
Flight JAI – KUL & KUL – JAI = 5,362 INR
Malaysia Visa: Rs 1400 INR
Singapore Visa: Rs 1854 INR
Jetstar flight KL to Singapore – 2300 INR RM138.00 MYR
Hotel KL – Rs. 1,295 MYR 78
Easybook Bus Singapore to KL – 1095INR USD 16.86
Hotel Singapore – Rs. 2,406 S$ 48.60
Total =====> 15,712/ INR
Food, Metro, Bus Expense: Approx. 10K INR
Download Full Details of Travelling Malaysia & Singapore in Just 30000 INR
All Visitors Keep In Touch with us For flight deals, travel destination expenses and vacation package deals etc. Bookmark Our Website For Further Exciting Travel Tips & Stories. Already Travelled Visitors can also share their travel stories & Comments your queries regarding latest cheap travel deals &  for Malaysia & Singapore Travel trip.