Women No Need TO Change Name In Passport After Marriage ~ New Passport Rule:
Overseas travel has become a lot more affordable than it used to be years back. For going on a trip abroad, one thing that you definitely need is a Passport. Although the government has eased out procedures for Passport applications, it still remains a no-so-easy document to acquire. For all the newlywed couples planning a trip abroad after marriage, there has been a very good news!
Women No Need TO Change Name In Passport After Marriage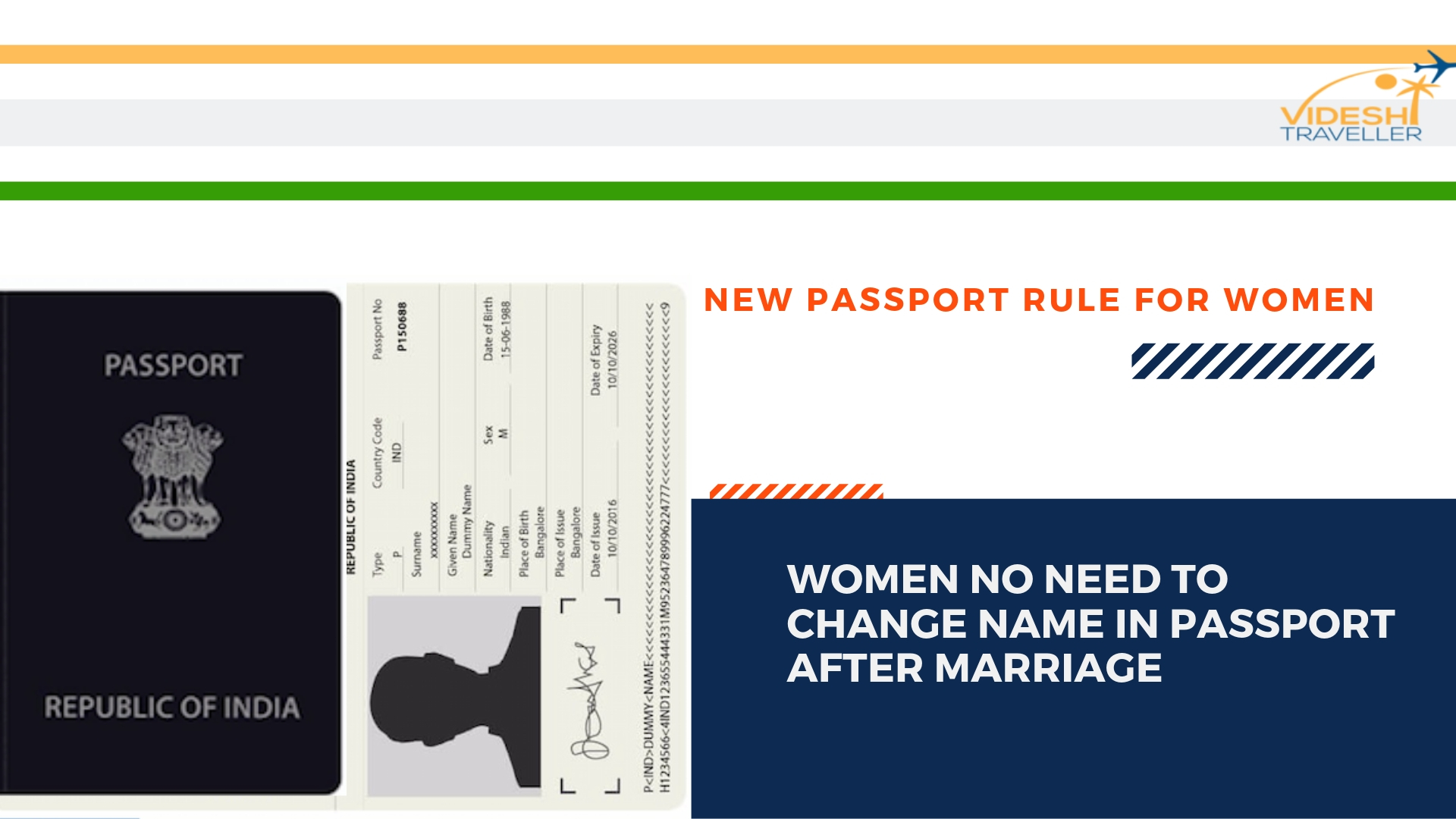 Up till now, women after the marriage had to update their spouses' name on their Passports but this isn't the case anymore.
PM Modi while addressing a gathering of the Indian Merchants Chambers' ladies wing over a video conference made this big announcement wherein he said that women are free to retain their maiden names after their marriage.
For women who were stuck up in the process of updating names in their Passports, this has been a sigh of relief for them. PM Modi also said that the government wants the women of the house to be the priority in all of its development schemes.
The announcement also means that women now don't have to submit their Marriage or Divorce certificates for Passport. It will be their discretion to use their Father or Mother's names in the Passport. PM Modi on his video conference also appreciated the contribution of women in the development of the nation and said that it's getting better day by day.