If you're sick of your cat stealing your dog's bed or using it as a bed, they can now irritate you with a real life-sized dog scratch post. This design was made by Erik Stehmann, a designer located in the Netherlands.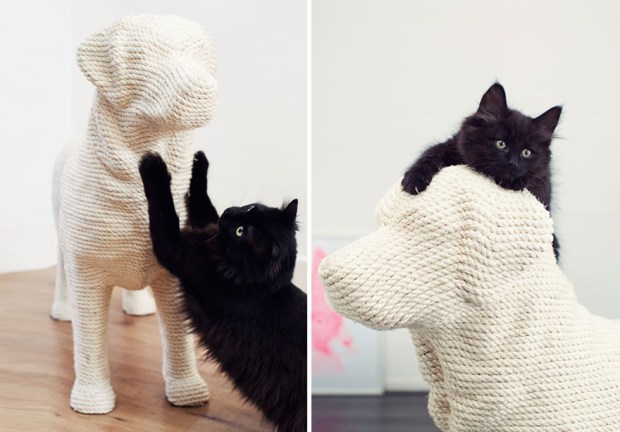 It's the ideal scratching post for any cat to de-stress with. The DOG scratching post costs €649, while the PUP version, which is smaller, costs €349.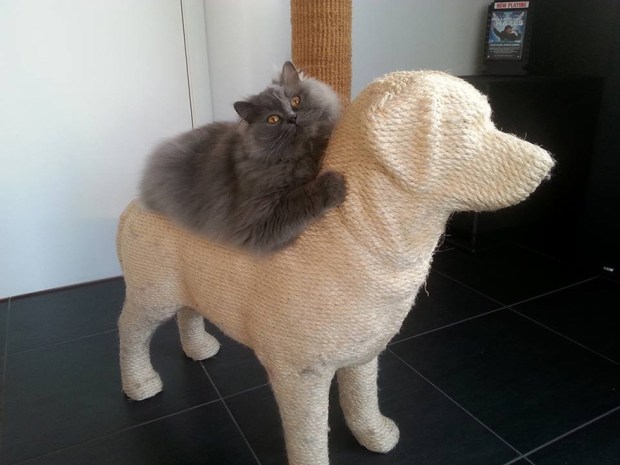 DOG is over 2 feet tall and is made of sisal and polyester. It is available in ivory or black.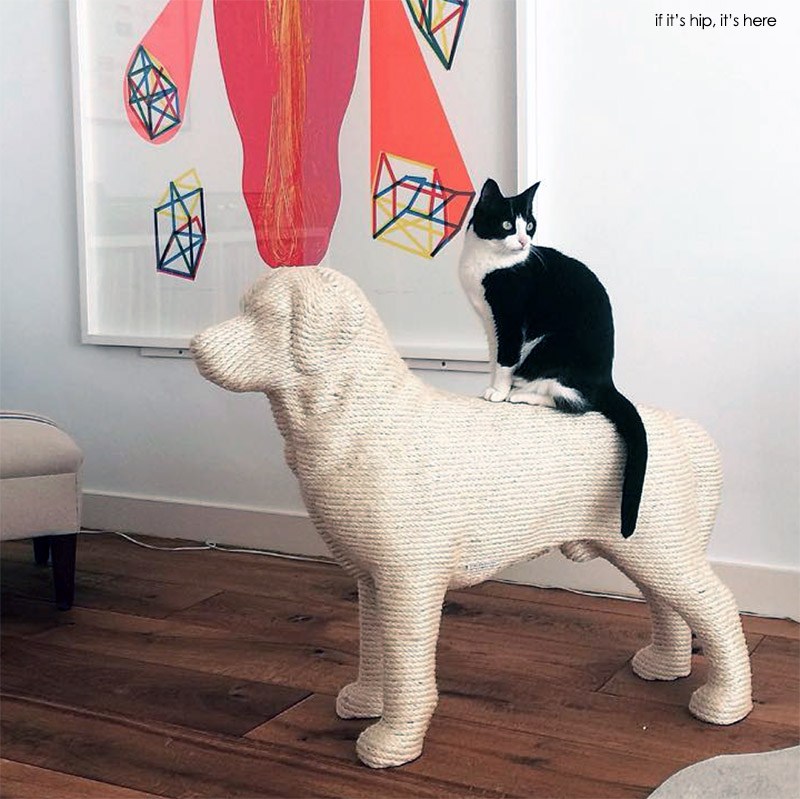 Even if your cat pounces on them, DOG weighs about 30 lbs (PUP weighs 17.5 lbs), so they won't fall over.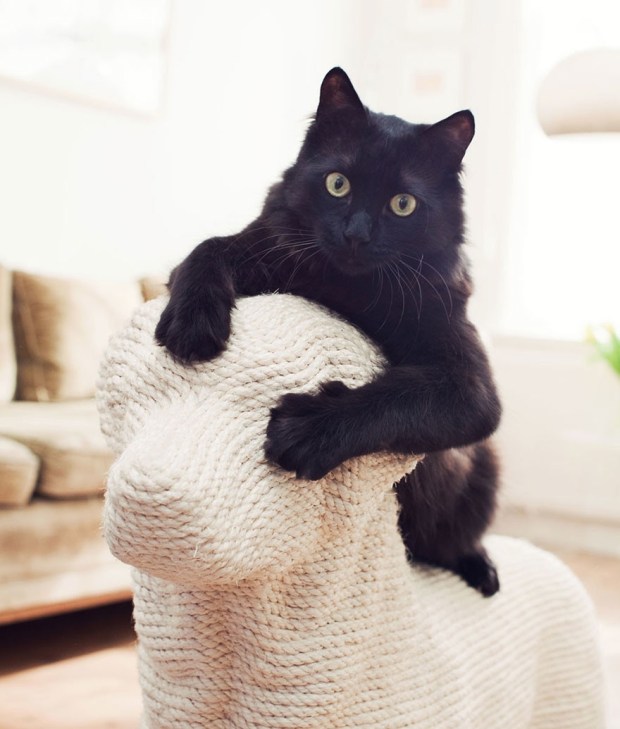 Every inch of the rope is painstakingly attached to the base, creating a scratching post that will last for a very long time.
Cats adore it to the fullest!