How to Get Malaysia Tourist VISA (eNTRI/EVISA) from India?
Malaysia offers a low-cost travels experience of cultural diversity with amazing national parks with wildlife rainforests, beautiful beaches, Petronas Twin Towers, Batu Caves, Malacca City etc to tourists and visitors from all over the world. If You are Planning for Malaysia Travel Experience, then get ready to apply for Malaysia Tourist Visa (eNTRI / E-Visa) For Indian Citizens.
How to Get Malaysia Tourist VISA (eNTRI/EVISA)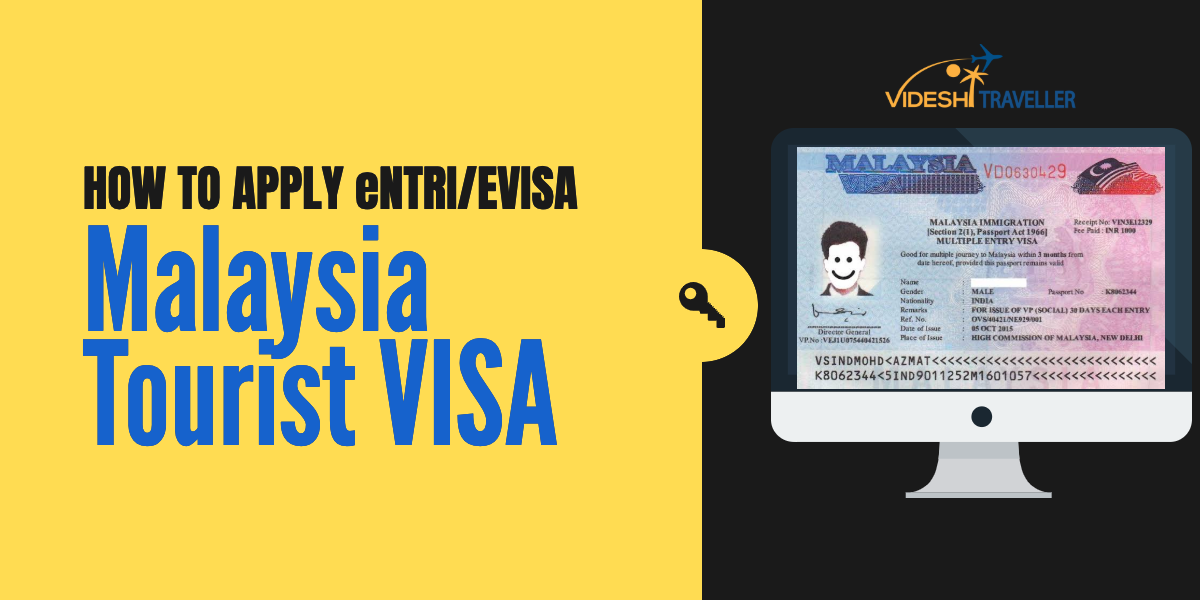 Malaysia Visa can be applied Online by providing the required details to fill in the online application form for obtaining the VISA (eNTRI / E-Visa)) by following the instructions mentioned there with necessary documents for Indian Citizens. It takes 48 hours for processing. Before Apply Malaysia Visa, Traveller first get to know 'Difference between e-VISA and e-NTRI' which is given below:
eNTRI Note: Valid For 15 Days Single Entry
eVISA: Valid For 3 Months Multiple Entry
Questions While Applying For Malaysia Visa (eNTRI / eVISA):
How to Get a Malaysia Tourist Visa?
What are the documents required for eNTRI ?
What are the documents required for eVISA ?
Malaysia Tourist Visa Fees ?
How to Apply Malaysia Tourist Visa (eNTRI / eVISA) for Indian Citizens ?
Malaysia Arrival Visa Related Questions?
Malaysia eNTRI TOURIST VISA Application Form
The Government of Malaysia has provided the facility for the Indian Nationals Citizens Electronic Travel Registration & Information (eNTRI) Visa Process as a Travelling Purpose which is Valid for 15 Days.
Terms & Conditions:
Applicants are required to print out of the eNTRI Note VISA which must be shown & verify upon arrival in Malaysia.
eNTRI facility are available from April 10th, 2018 until December 31st 2018
Malaysia VISA Updated for Indian Nationality:
Extension of eVISA MEV 30 Days.
Starting 1st August 2019, MEV 30 days for Indian Nationals is extended until 31st December 2020.
SEV 30 Days will remain available and applicants have the option to choose their visa type MEV/SEV.
Malaysia TOURIST eVISA Apply Online
The Malaysian Government offers the eVISA Facility through Online Application Platform which allow to enter in Country as the Specified purpose during applying with the comfort of their convenience. eVISA Offers Single Entry Visa and Multy Entry Visa with the comfort of Person.
How To APPLY Malaysia Tourist Visa (eVISA / eNTRI)
For First time applicant, you are required to "I'm New" to start your application process.
As a New User Visit to

www.windowmalaysia.my

this Official Website
Press on the "I'm New" icon.
Provide your email address, nationality, passport number, surname/last name, given name and gender etc to complete registration process.
Press ON "Register" button to Valid and Authenticate your applying process.
For Existing Applicant, you have "Returning User" to your account.
As Returned USER Follow the www.windowmalaysia.my Official Website
Press on the "Apply Online" Icon
Press on the "Returning User" icon
Provide your E-Mail Address, Password and Captcha Verification Code.
Final "Submit" button to complete the Registration process.
Documents Required For Malaysia Tourist Visa (eVISA / eNTRI)
Below are the documents which are required to be presented to apply for Malaysia Toursist Visa (eNTRI / eVISA)
Valid Passport;
Applicant Photograph
Flight Itinerary Documents
Valid eVISA printout;
Confirmed returned flight tickets; and
Proof of Accommodation.
VISA APPLICATION PROCESSING TIME:
| | |
| --- | --- |
| Application Centres | Processing Time |
| Chandigarh | 06 working days* |
| Kolkata | 06 working days* |
| Hyderabad | 06 working days* |
| Bangalore | 06 working days* |
| Ahmedabad | 07 working days* |
| Pune | 07 working days* |
VISA FEES: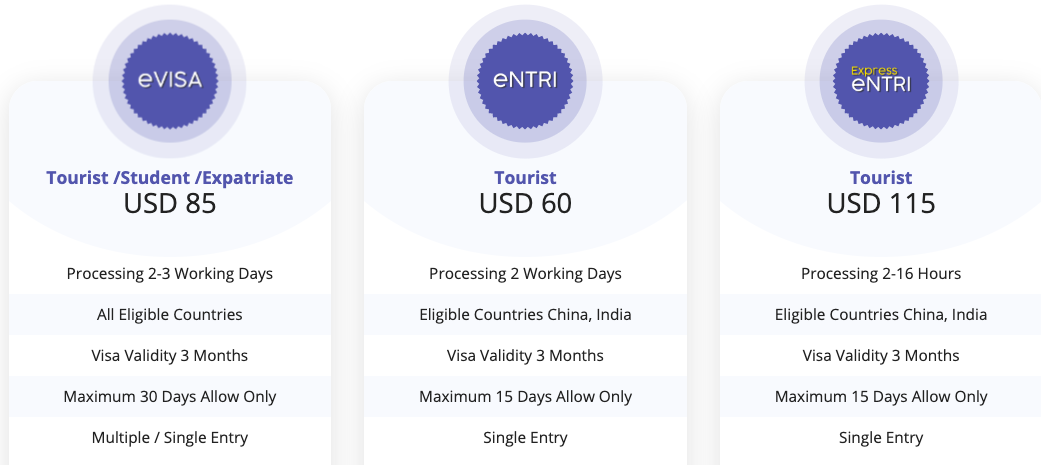 Best Wishes For Your Malaysia Visa Application! Approval
If you have any query RegardingMalaysia eVisa / eNTRI Application Help, Ask Your Questions in Comment Box Below.