On a rainy day, a kind person noticed an orange tabby cat by the side of a dirt road. She pulled over to check on the cat when she noticed him lifting his head in request for assistance.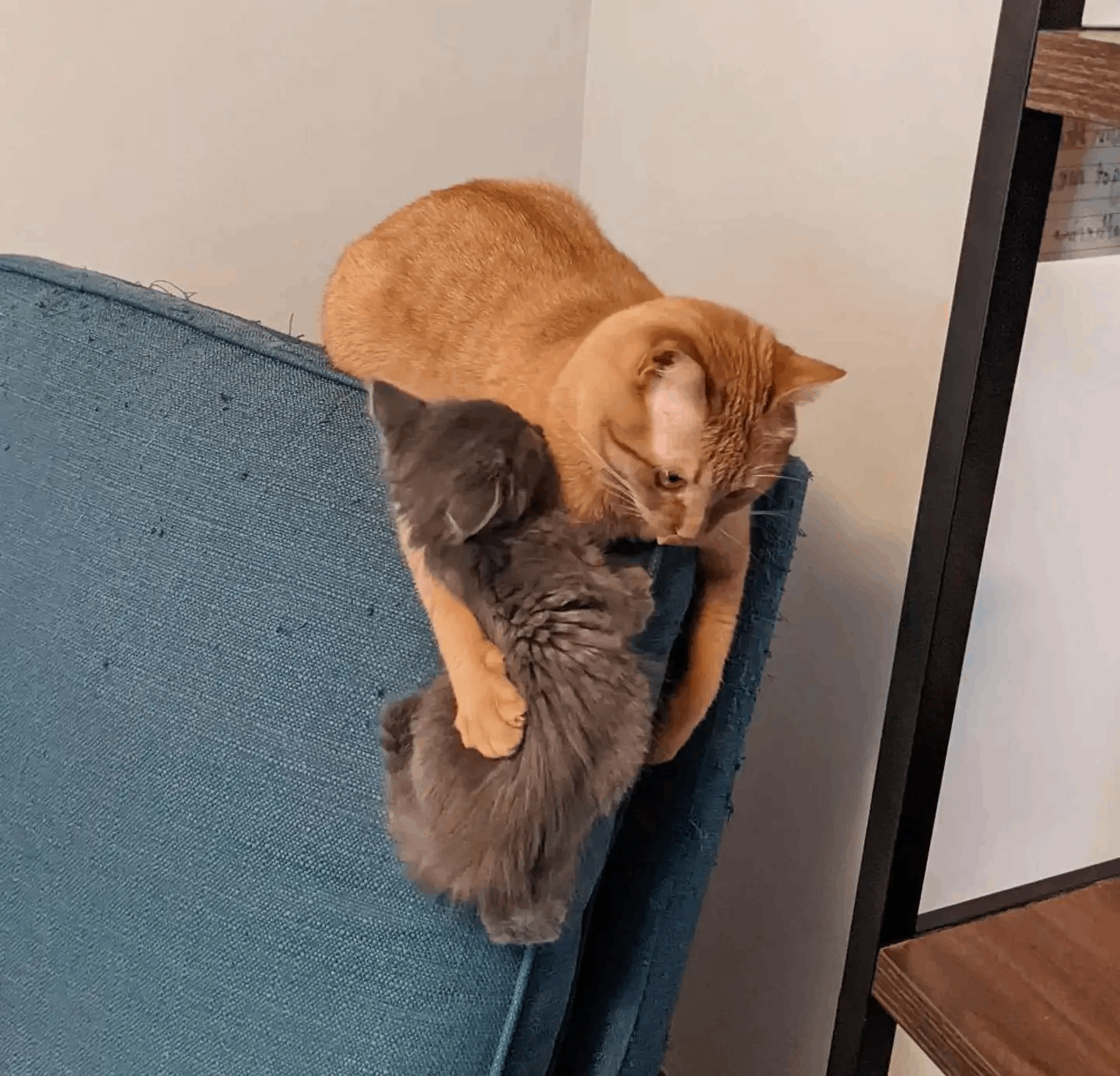 The kitten was all alone, hungry, and damp, and the cat mother was nowhere to be seen. In an effort to place him in foster care, the finder got in touch with her friend Kelsey Minier, a volunteer for IndyHumane. "After a red jasper stone, our friend gave him the name Jasper. We kept it since we liked it "Love Meow was told by Kelsey.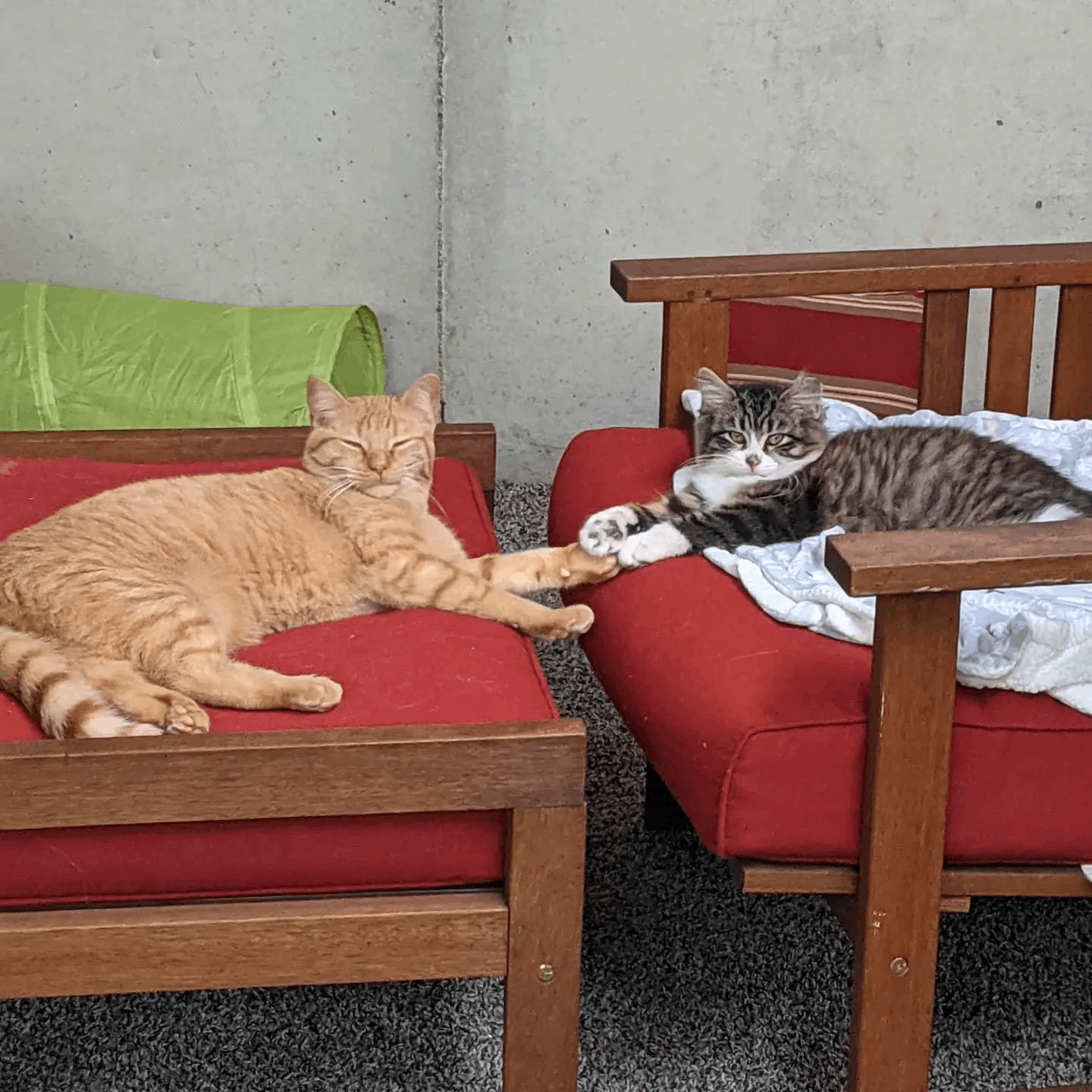 Jasper had been in the rain, but he was in good shape. He awoke instantly, grabbed a bottle, and had a ravenous appetite. With a cosy home, a tonne of toys, and plenty of food,
Jasper even shared his favourite strawberry cottage with a young woman. He adored it and often napped there until he could no longer fit.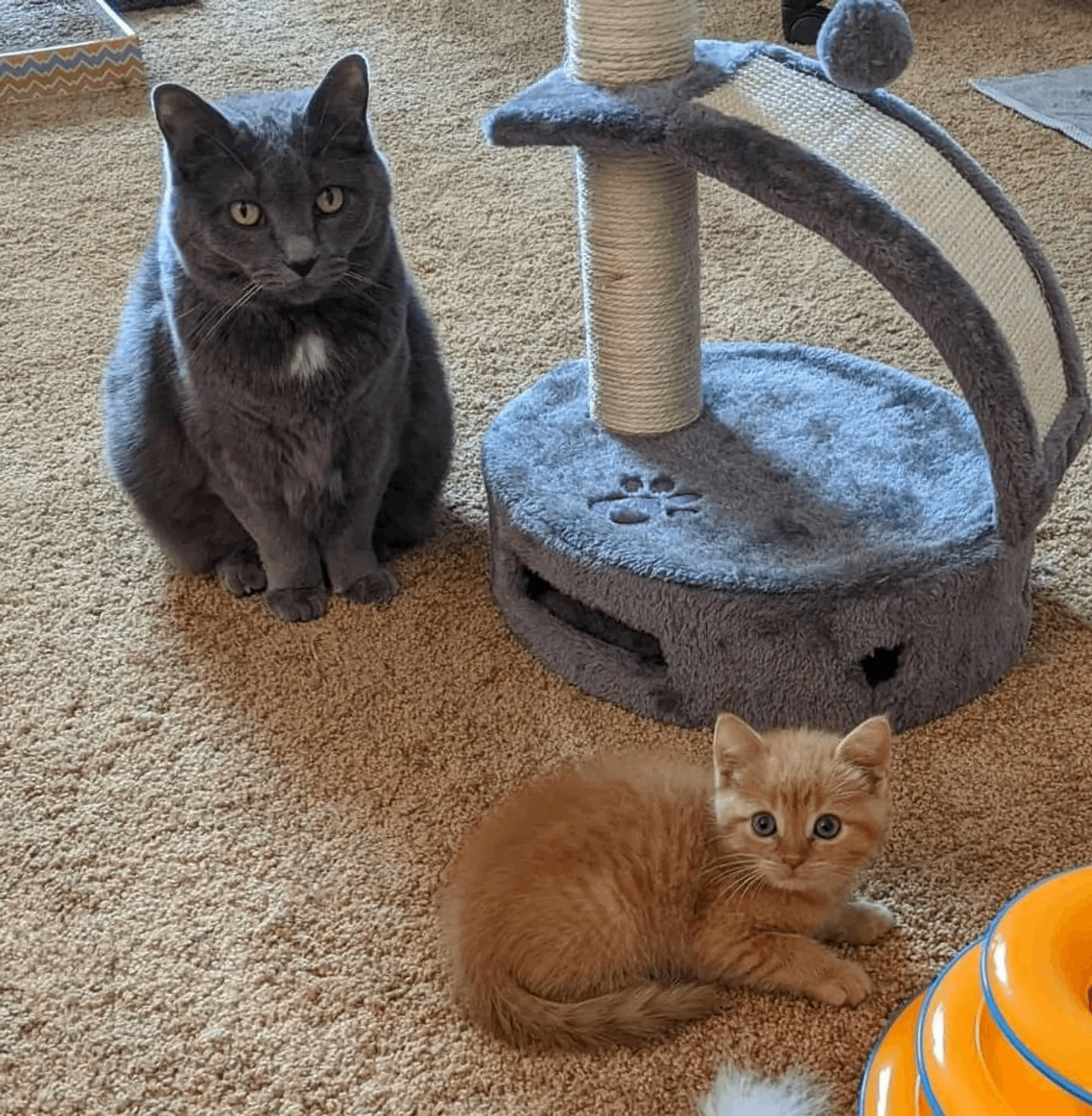 Jasper cruised about the office after receiving a clean bill of health and chose to use the resident cats' restroom instead of his own. He walked around the house with a sense of ownership, exuding confidence everywhere he went.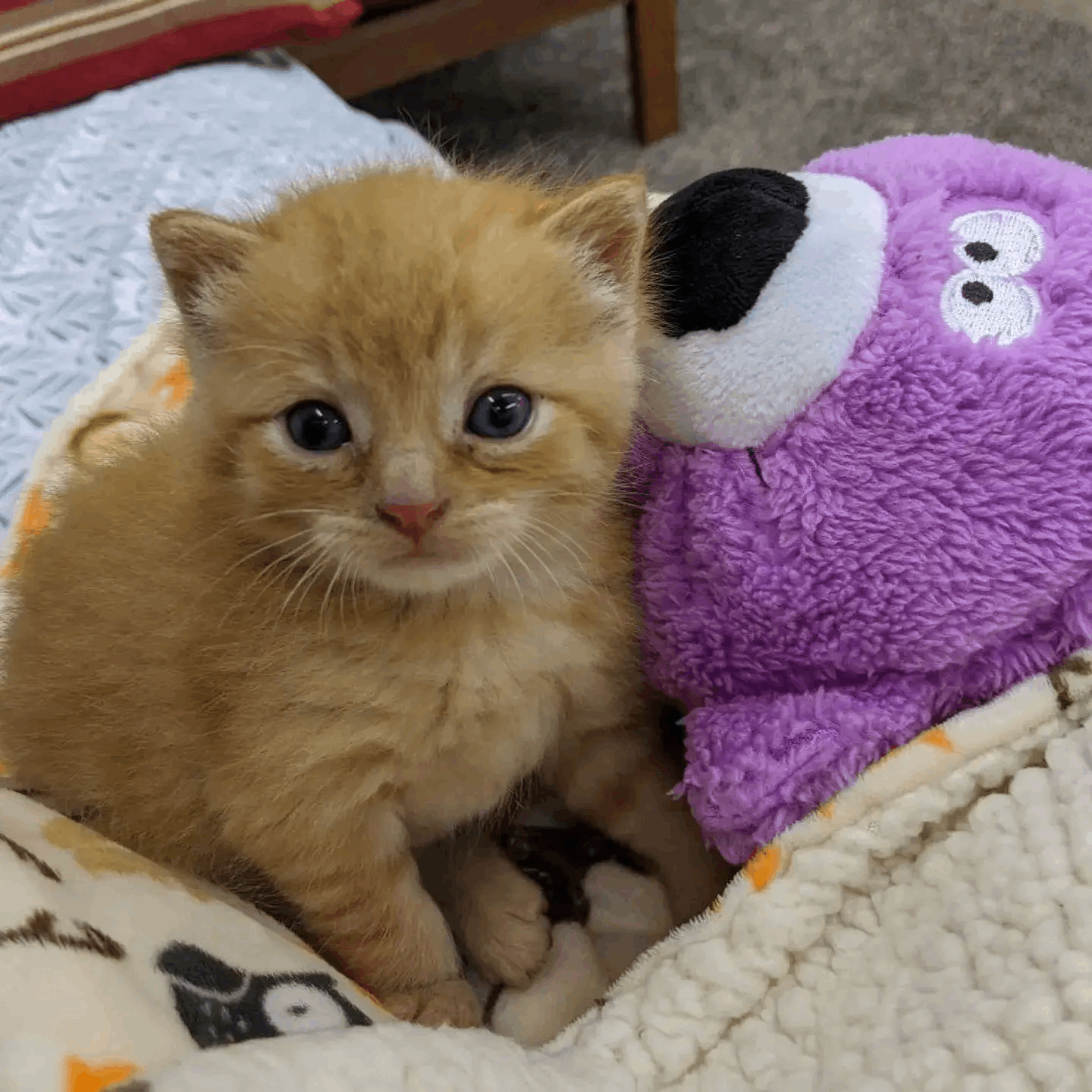 While this was going on, Tucker the resident cat, who had never been a fan of kittens, began to adore Jasper, and Penny the resident dog became his favourite nanny. Jasper had a certain allure that enthralled those around him. He ingratiated himself into the family and received numerous kisses from Penny.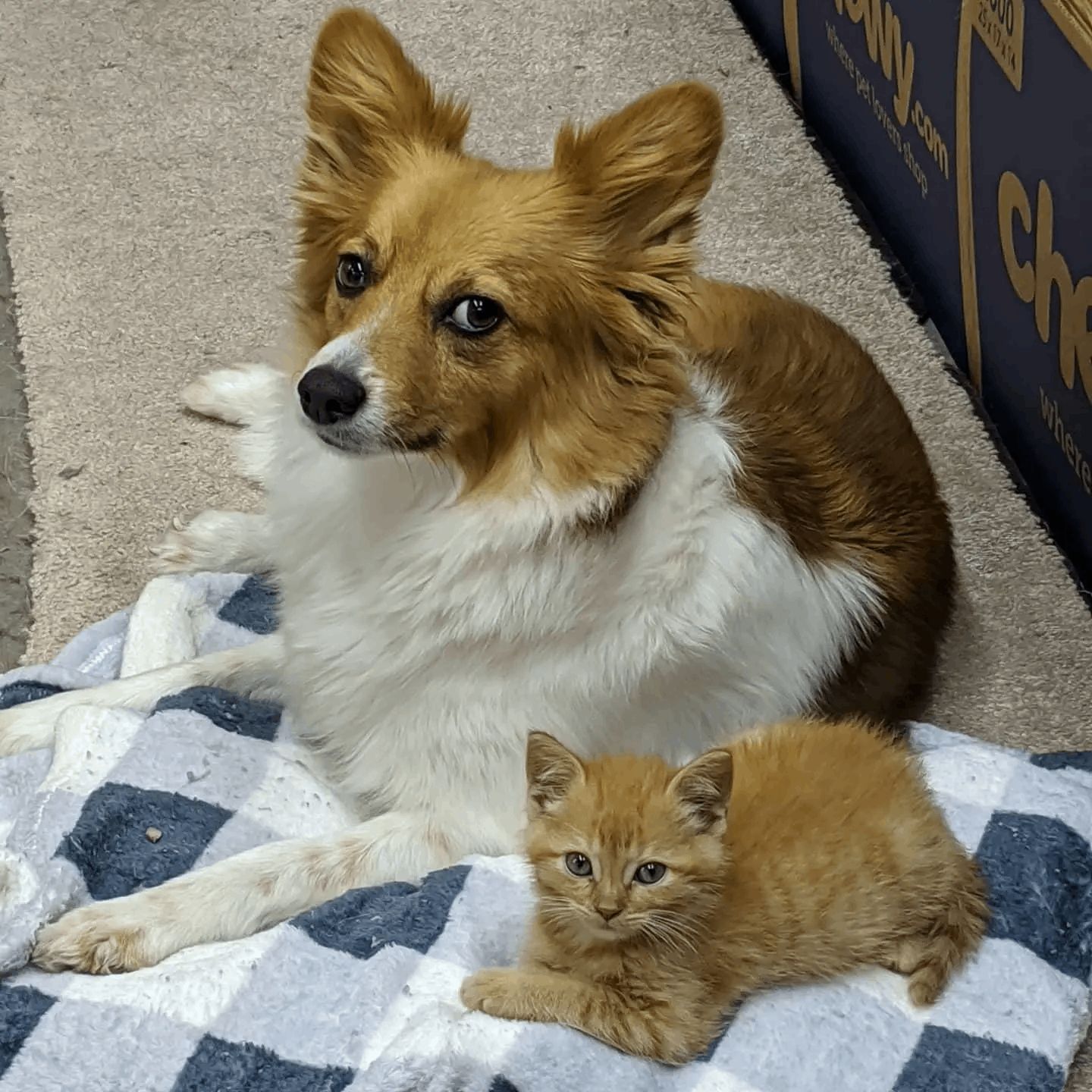 He was prepared to begin the next chapter of his happily-ever-after by the time he was eight weeks old and weighed 2 pounds.
However, one day, Kelsey said, "we spotted Jasper napping with our eldest resident cat, Porsche. We realised we were not going to be the foster moms that kept every singleton who came through our home."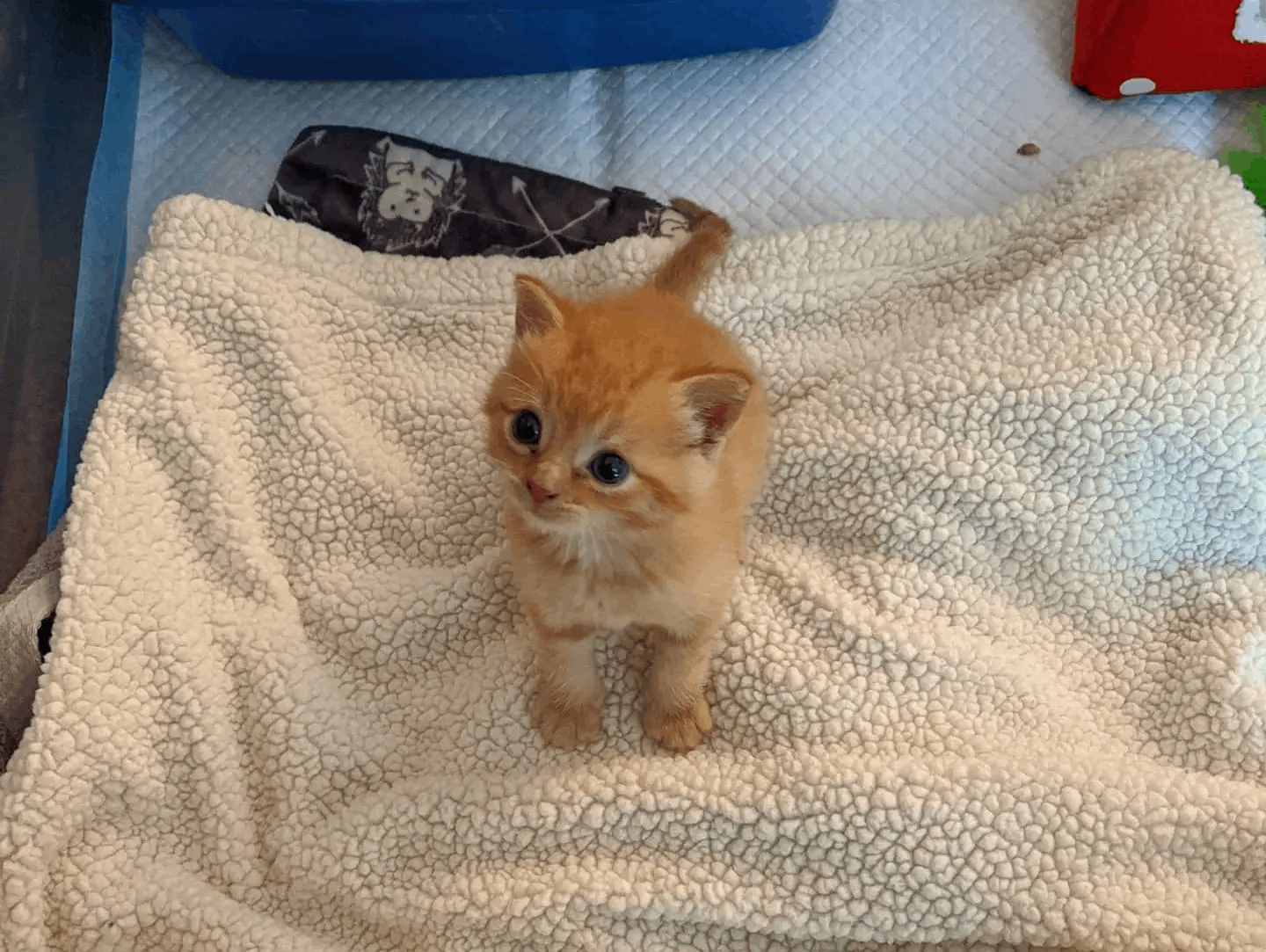 When Jasper is not taking care of the kittens, you may find him napping in one of his numerous cat trees, chatting with Tucker in his outside catio, teasing his dog sister Penny, or cuddling in the crook of his mother's neck. The finest hugs come from him.