10 Days Iceland Travel Itinerary Planning Ideas : Reykjavík to Reykjanes:
The Iceland is the most peaceful country in the world, situated in the North Atlantic Ocean & also between North America & Europe continent. It is the most environmentally friendly country which forms the heat generation in the world and the most vast area of Icelandic heated by the Geo-Thermal Hot Water & famous for Mountains, Volcanoes, Glaciers, Rivers, Lakes, beautiful landscapes, waterfalls, warm thermal pools & Caves etc. If you are planning to Iceland, this article will help you regarding the Iceland Travel Itinerary according to travel duration.
Iceland Travel Itinerary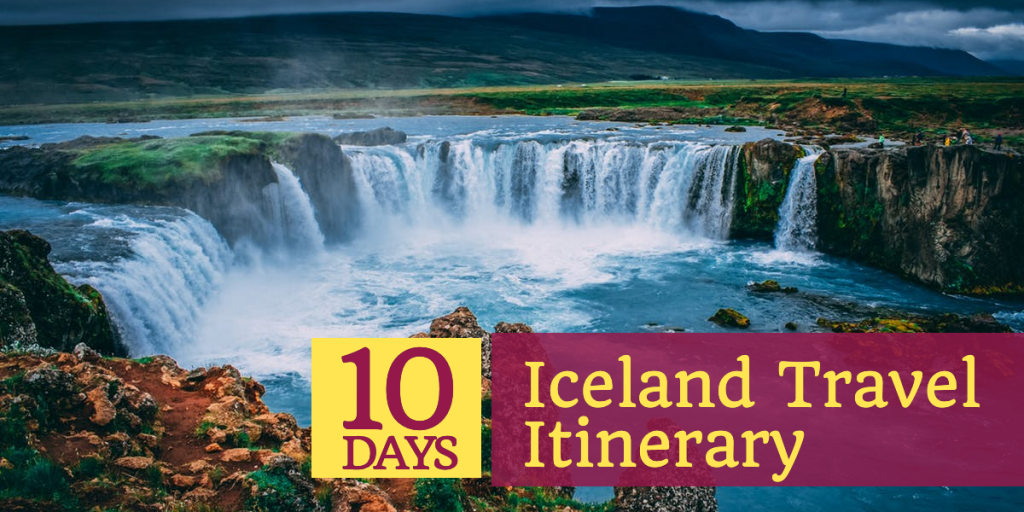 before going to Iceland, tour plan is necessary. so, for this every travellers first decide about the selection of Summer / Winter Packages or Self Drive Tours or through bus system which they choose for their trip. so for fulfilling the higher expectations of travelling to Iceland, take a look and seek out the 10 days authenticate ultimate travel itinerary for Iceland by enjoying the nature with must see attractions places.
In this article, we're going to share with all travellers a complete Iceland Itinerary for 10 days in Iceland. Iceland is the most beautiful country in the whole world. Iceland doesn't have public railway transport system due to small population, harsh weather problems. Iceland bus transport system is quite accessible and simple to use but bus transport is quite expensive. So when travelling to Iceland, all travellers suggested to rent a car which allows all people easy to use, control your speed and explore the hidden treasure secrets & paths along with roads.
ICELAND 10 days Itinerary Map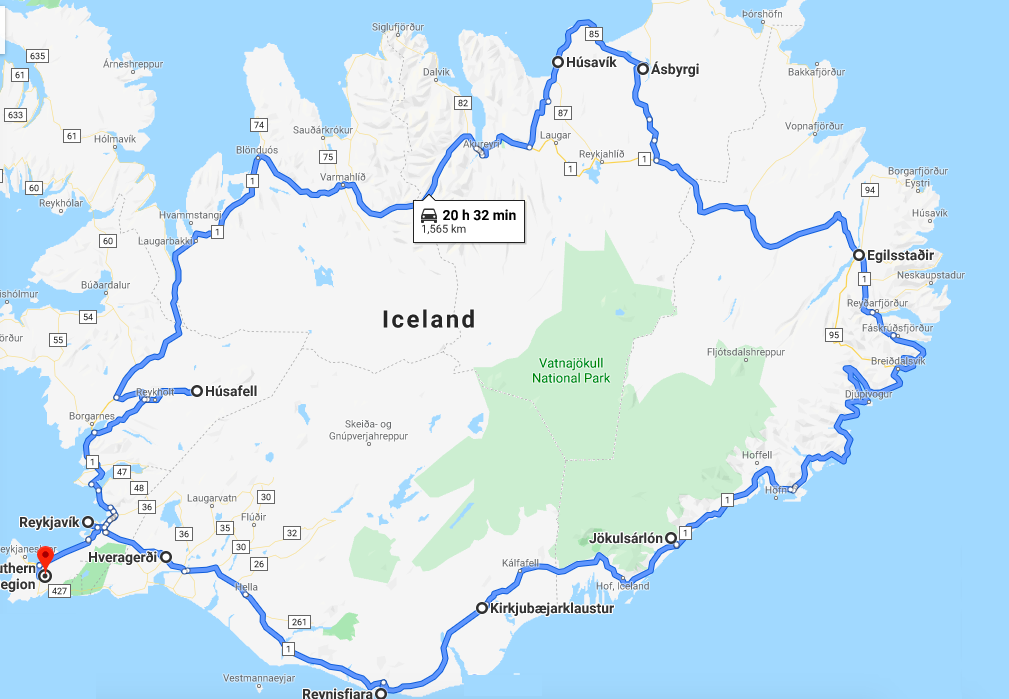 First For Travelling purpose Iceland is wide & worth visiting maximum 10 days, No Matter, traveller visits the Iceland in Summer or Winter. So Who wants to explore the secrets and main highlights of the Iceland, this article will help every people and enjoy the trip in your style whether you take travel packages or rent car or travel by public transport.
Iceland Travel Itinerary: Plan Your Trip to Iceland and Seek out the best Travel Iceland Itinerary for 10 days for different locations for any season. For knowledge purpose Iceland is different in winter and summer like two different countries. so read on !
How to plan Iceland Itinerary
So Planning a Travel Itinerary in Iceland, here is the day wise travel content as follows :
Iceland Itinerary Day 1 – Reykjavík
Iceland Itinerary Day 2 – Cave & Hveragerdi
Iceland Itinerary Day 3 – Waterfalls, Reynisfjara & Klaustur
Iceland Itinerary Day 4 – Skaftafell & Jokulsarlon
Iceland Itinerary Day 5 – The East Fjords & Egilsstadir
Iceland Itinerary Day 6 – Asbyrgi
Iceland Itinerary Day 7 – Myvatn
Iceland Itinerary Day 8 – Husavik and Akureyri
Iceland Itinerary Day 9 – Husafell Day
Iceland Itinerary Day 10 – Reykjanes
Iceland Itinerary Day 1 – Reykjavík
After Checked into the Accommodation, you should take benefit for staying in Reykjavik city centre where you will discover the all shops, museums, restaurants, cafes and explore the old culture of city etc. It is the most exciting place for lots off possibilities by incredible landscapes, countless natural wonders.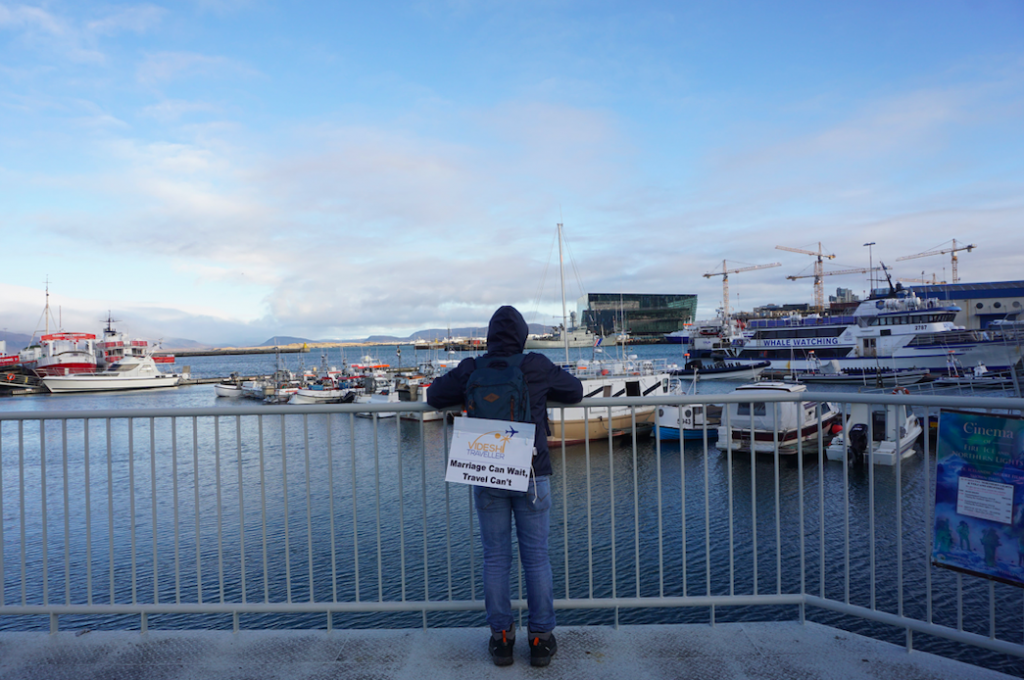 These are the places in Reykjavik City which everybody should take a look;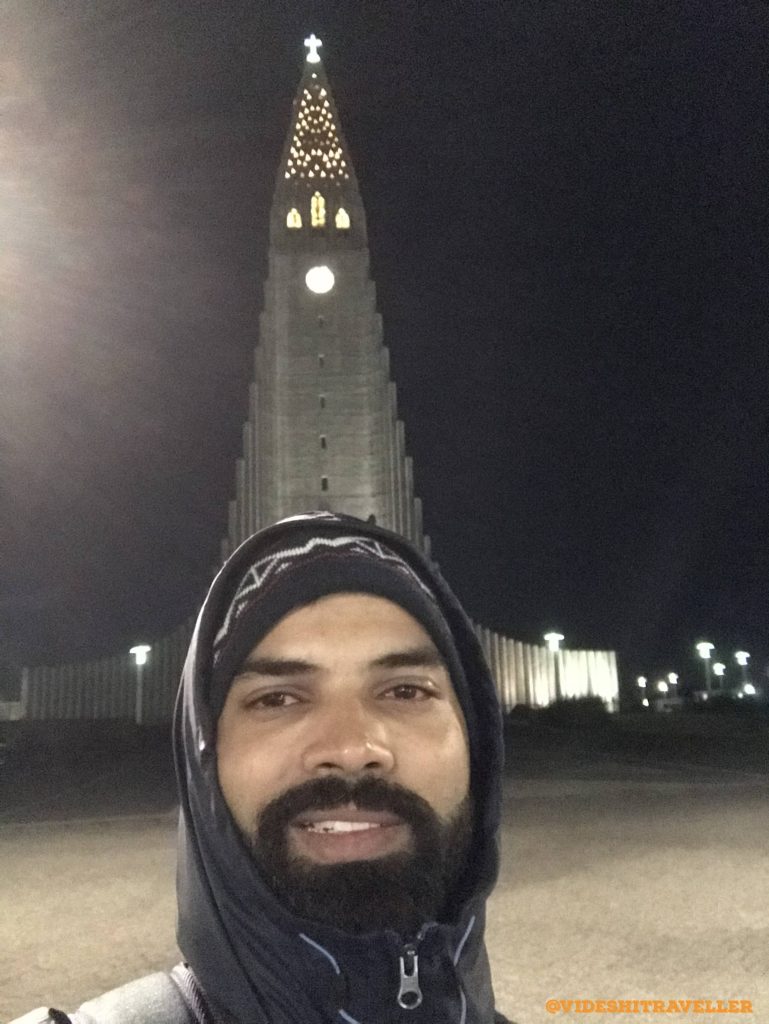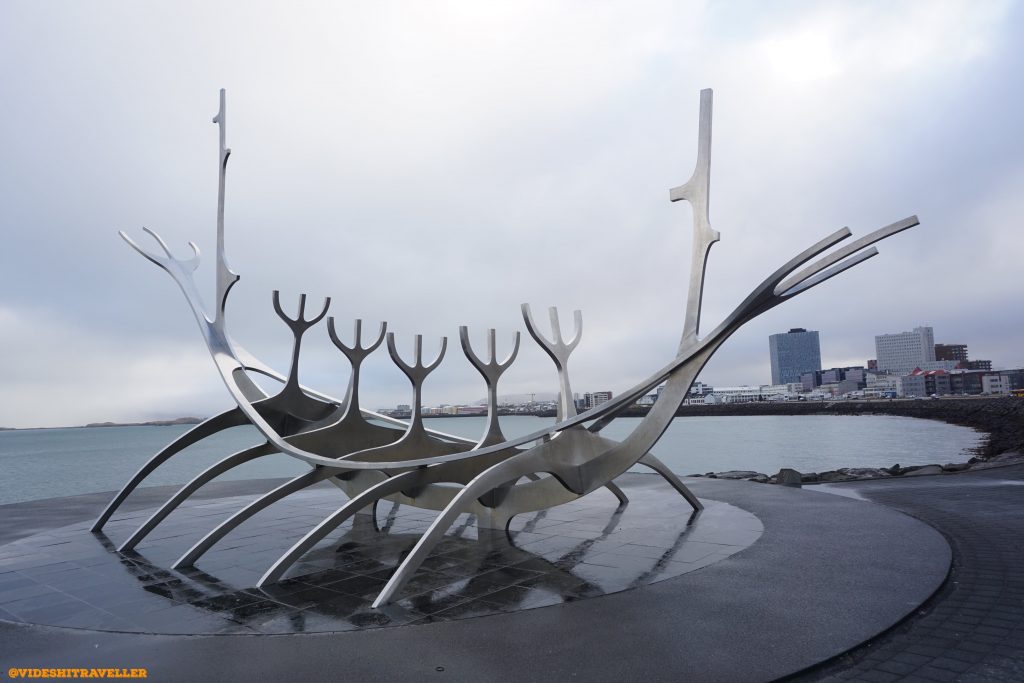 When You land on the earth of Iceland, basically traveller arrives at the Keflavik international Airport which is the most international airport there. Book Your Accommodation on the Central Reykjavik and book your car to pick up from your accommodation drives through Reykjanes Peninsula and make a wonderful & awesome trip by looking out from the window of your car enjoying the landscapes & natural beauty.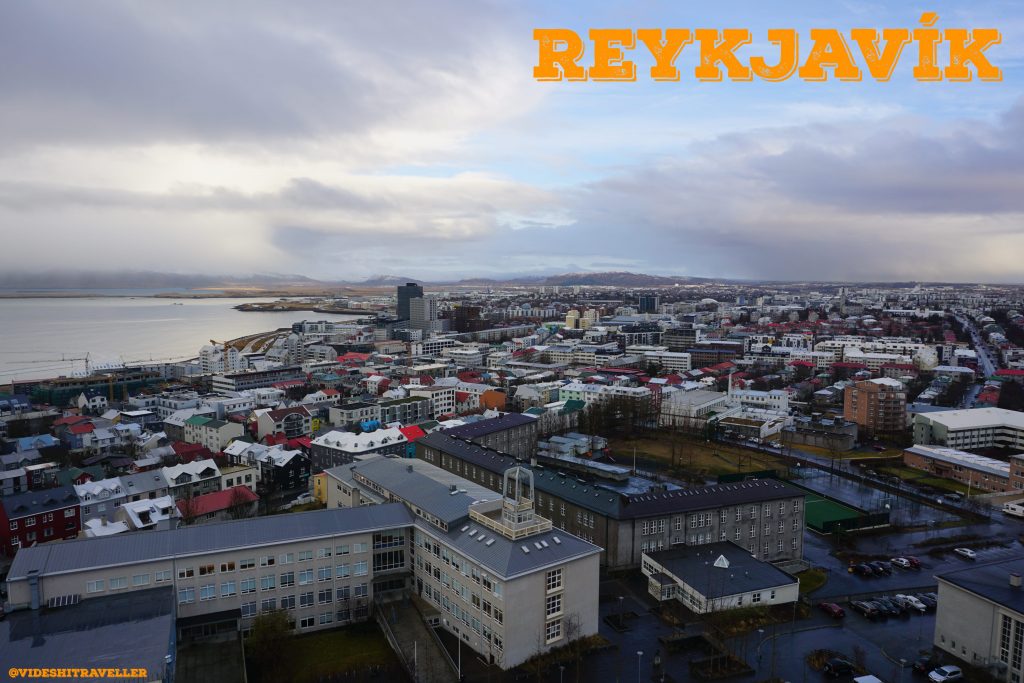 From Reyjavik in the early morning over 70% people start their trip to the way Blue Lagoon which is the Icelandic most single top most attraction for Geothermal Spa situated in the middle Grindavik (25 Min Drive Distance From Airport).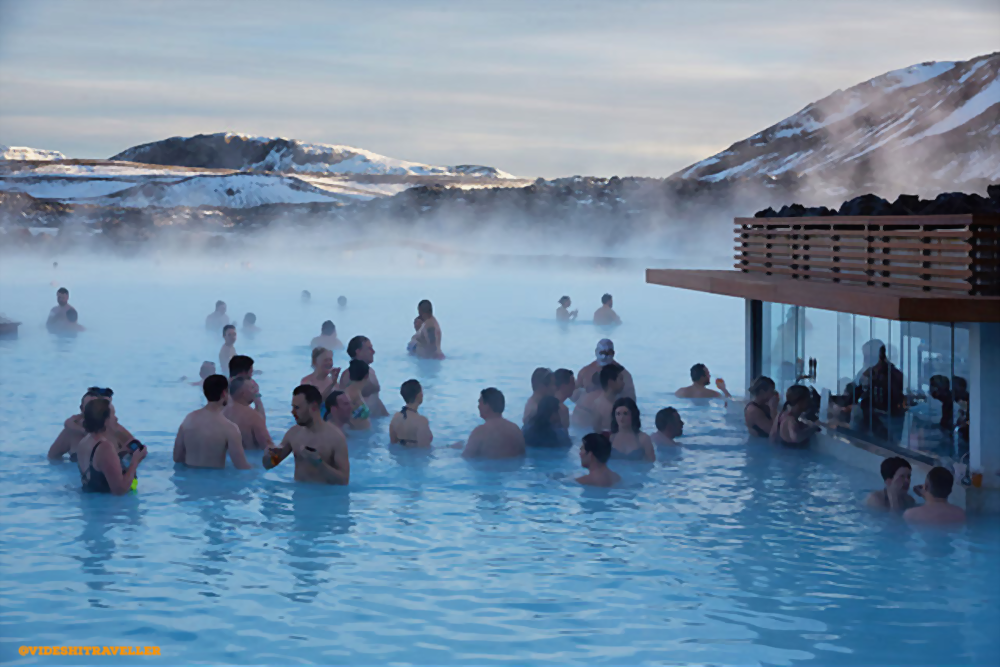 Food: In the Evening you should enjoy the food & wining at one of the Best restaurants in Reykjavik becuase a lots of energy need for go ahead in this journey.
These are the top restaurants in Reykjavik city as follows
Burro Restaurant
Dil Restaurant
Fish Company Restaurant
Food Cellar Brasserie
Gallery Restaurant at Hotel Holt
Geiri Smart Restaurant
Grillid at Radisson Blu Saga Hotel
Grillmarkadurinn (The Grillmarket)
Kol Restaurant
Kopar Restaurant
Matur og Drykkur Restaurant
Messinn Restaurant
Sjavargrillid (The Seafood Grill)
Snaps Bistro (Schnapps Bistro)
Tapasbarinn (The Tapas Bar)
Von Mathus Gastropub
Accommodation: Overnight in Reykjavik, book hostel or hotel from the booking.com, there are famous hotel accommodation like the Grand Hotel and the Reykjavik Natura Icelandair Hotel etc.
Iceland Itinerary Day 2 – Hveragerdi
Friends !! Day Two Started ~ Start your trip from Reykjavik to Hveragerdi when you can explore the all Island natural wonders. Hveragerdi is the town in the South Iceland to the east of Reykjavik 45 Km on the Iceland's Main Ring Road Route No. 1.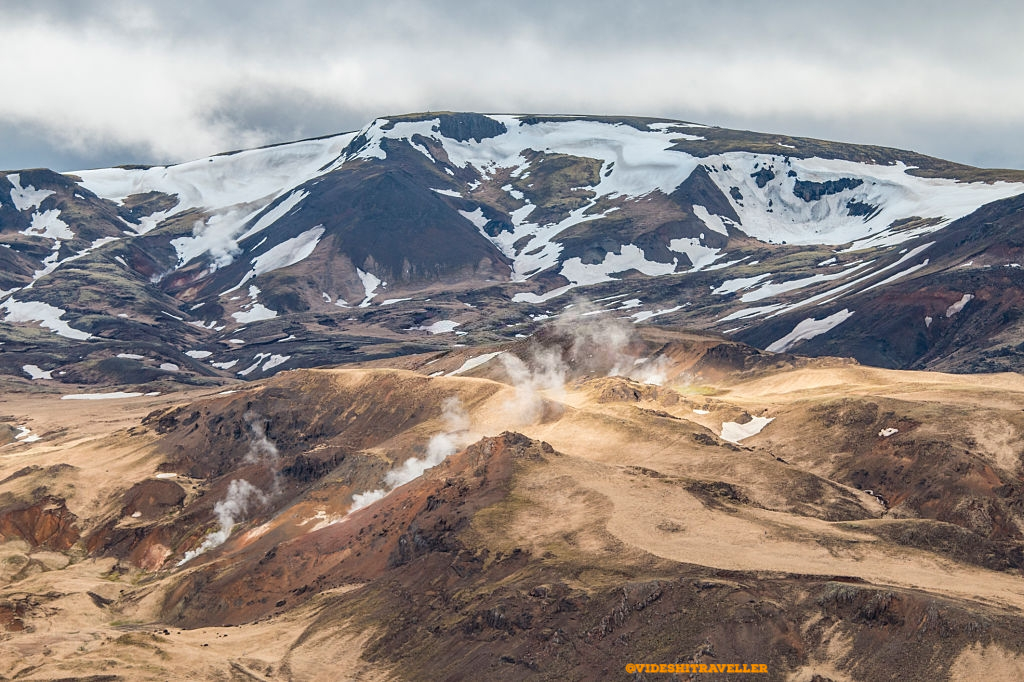 So Drive From Reykajavik at the distance of 20 KM east of Reykjavik first destination is Bláfjöll Country Park which is most magnificent tourism destination to spend your morning in energetic way. This Park is famous for his empty magma chamber of Þríhnúkagígur Volcano.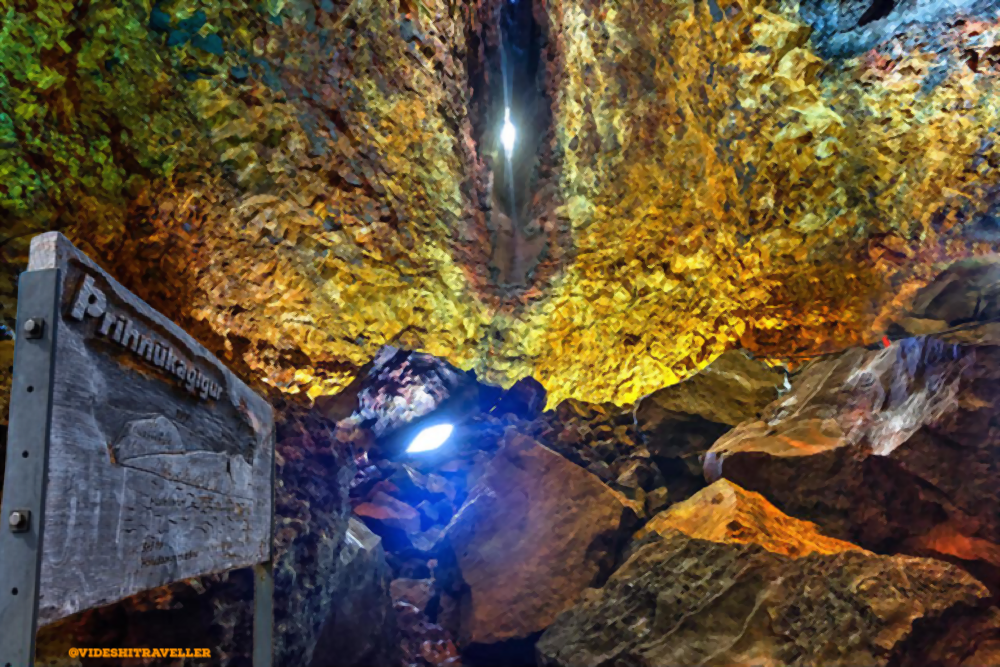 in the afternoon, drive to the small town Hveragerdi and reaching there spent the night, enjoy the hot water of geothermal valley where you can bathe and unwind. if you have dream of riding horseback there is approach in Hveragerði that would excites your adventure into the mountains by spotting the lava fields, hot spots, mud pools etc.
Iceland Itinerary Day 3 – Reynisfjara & Klaustur
Now Start your Journey as 3rd Day to further east across the southern lowlands where Seljalandsfoss is called highest waterfalls along with highway. it is located in the south region by Route 1 and this waterfall drops 60m and is the part of Seljalands River.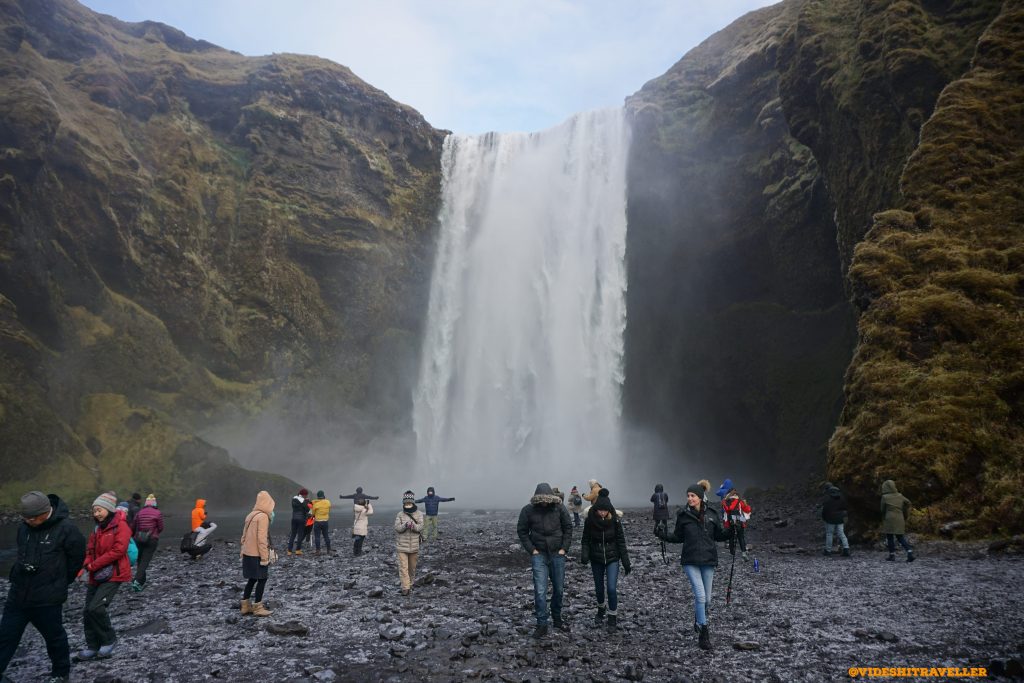 Now Move Ahead, Seljavellir is next stop which goes to Seljavallalau one of the oldest 25m outdoor swimming pool in south island. When you cross the Seljavellir ahead 10 Km east, there is Iceland's largest waterfall called Skógafoss. The waterfall drop straight down at high speed from 60 meters off the towering cliffs.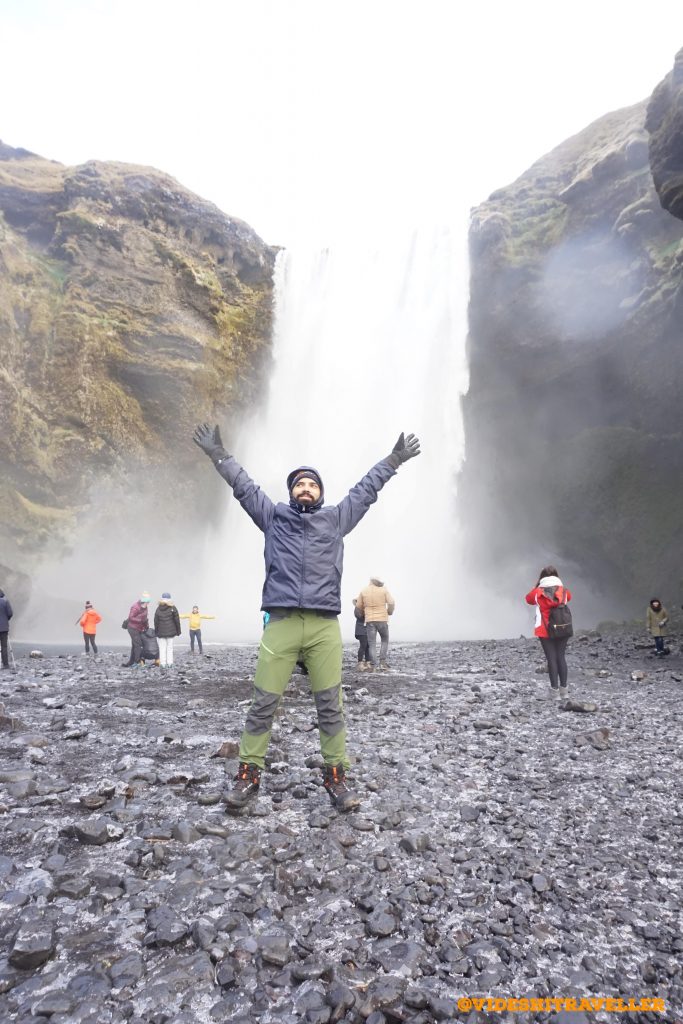 Move Ahead From Seljavellir to Vik (which is seafront village) where there is Reynisfjara seat stacks black sand beach which is popular in south Iceland. It is one of the best beautiful beaches across whole world and advised to all travellers not to enter the sea because of extremely dangerous cold water temperatures and heavy stones.
now for day 3 the last destination is Kirkjubæjarklaustur abbreviated as "Klaustur", it it the beautiful village between Vik and Höfn town, is famous for centre of the South Island.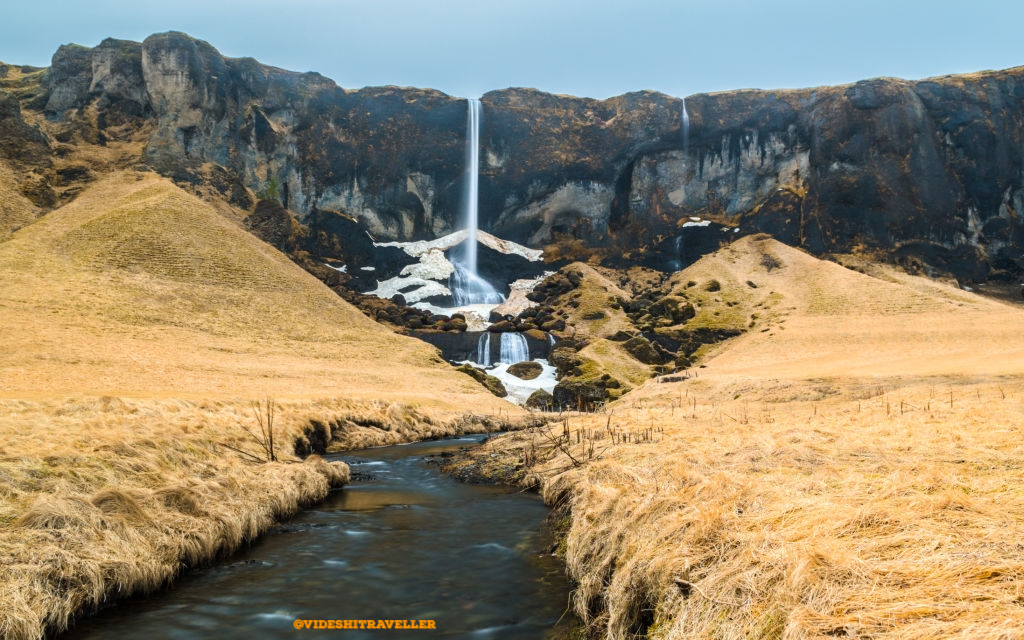 Accommodation: For Stay at night you have two options Klaustur or Vik. If you stay in Klaustur then Icelandair Hotel in Klaustur and if Vik then The Barn is option good for you. here are different kinds of hotel & food which will be availble for you at both places.
Iceland Itinerary Day 4 – Skaftafell & Jokulsarlon
Now Start Your Day 4 By Driving Car From Kirkubæjarklaustur (Klaustur) to Skaftafell to explore the area take pictures in the way. Driving Car 1 Hr you will reach the Skaftafell which is famous for wildlands in Iceland's Vatnajökull National Park and black desert sands.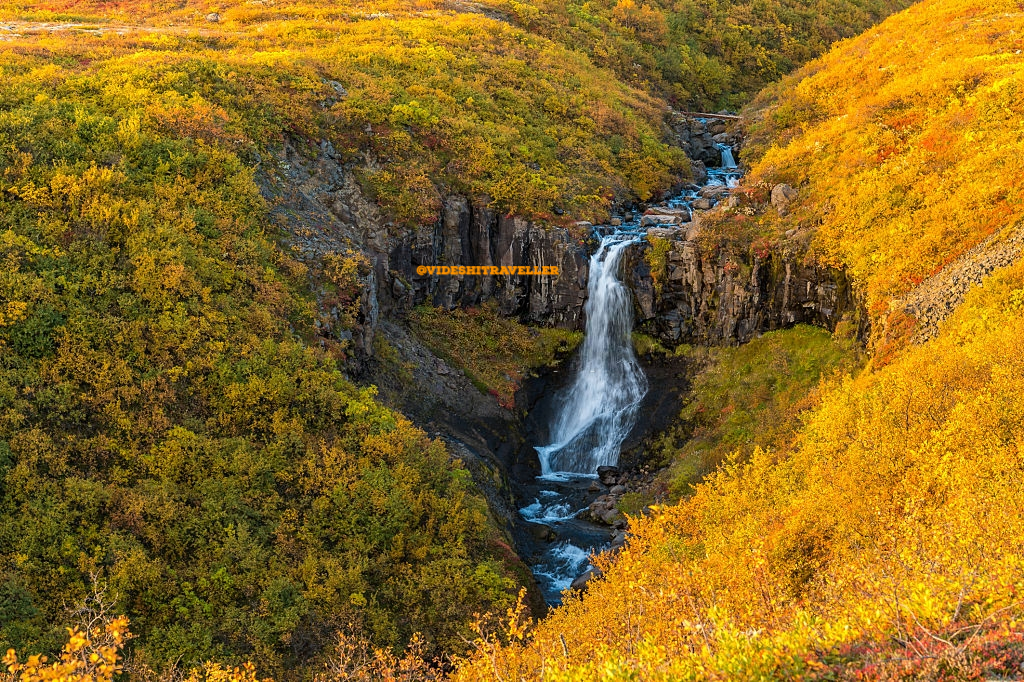 This is the crown of South Island and famous for its summer climate and you will get the morning locals excellent services food, accommodation etc. enjoy the glacier hiking and ice climbing tours which will give you different types of adventure.
Now taking some rest and regaining the energy, a short walk into the Skaftafell National Park and 6 min walk, there is majestic Svartifoss Waterfall (Black Falls). The waterfall fall down 20 meters over cliff. There are also Þjofafoss (Thieves' Fall), Hundafoss (Dogs' Fall) and Magnusarfoss (the Falls of Magnus) some natural wonders in your way.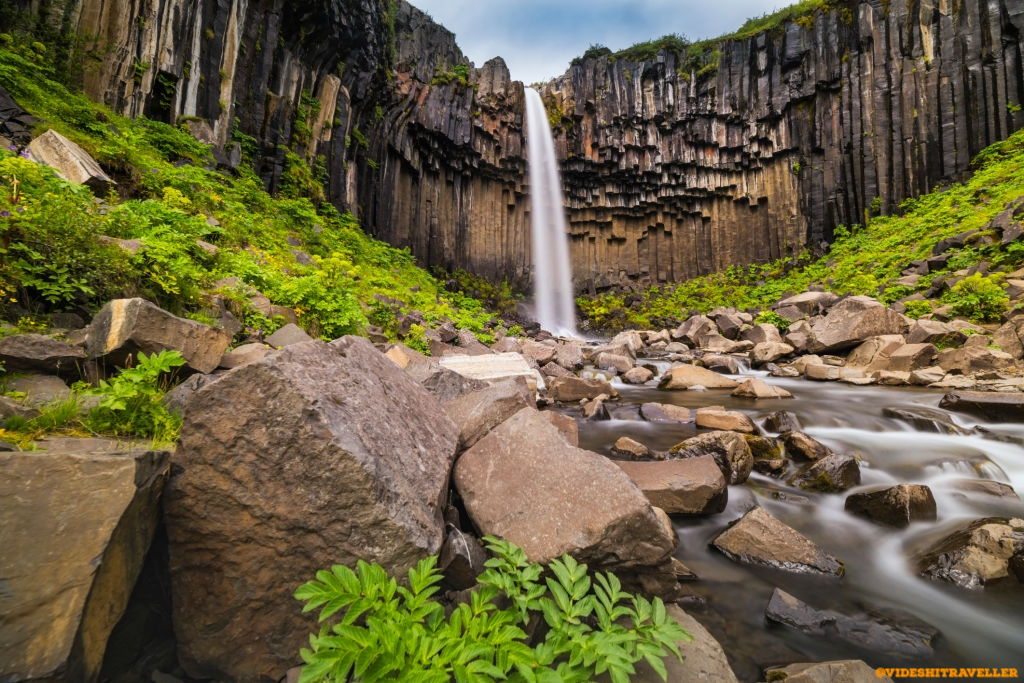 Ater enjoying there, drive east to the new Iceland one of most treasured wonder & beauty of nature called Jökulsárlón. It is the world's most traveller attractions crowd points where from all over world people came for seeking out adventurous travel activities. It's the glacier lagoon where you can find countless Seals amongst the mountains of ice.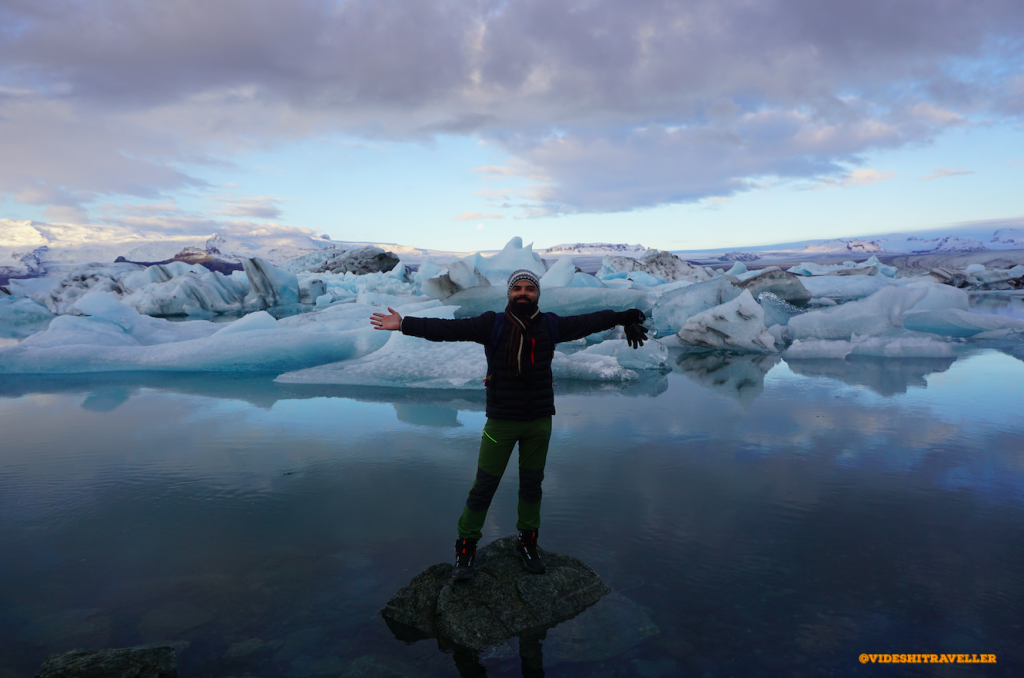 Travellers who want to seek the adventure of the Iceland & photographers, nature lovers & wildlife lovers then move aheaad from the Jökulsárlón to the Diamond Beach which belongs to the the greater Breiðamerkursandur glacial plain. So when you land on Diamond beach, be carefull & safe due to slippery surfaces and sharp edges of ice blocks or iceberg floating in the water. This is last end of day 4 and back to drive safely to Klaustur or Vik.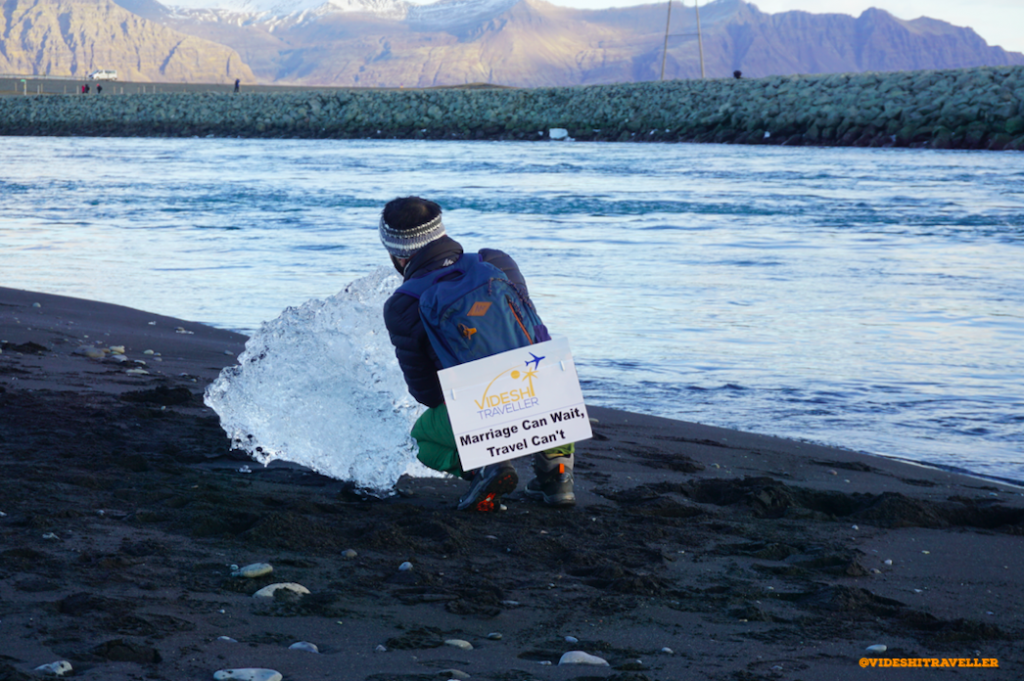 Iceland Itinerary Day 5 – Egilsstadir
Now The Day 5, you are travelling the Whole Iceland tour for 10 days, then start your journey to East Iceland from Klaustur or Vik. Normally travellers do not visit out of the way but East Iceland is the most beautiful area of Iceland. Start Driving through East Cost From Town of Vik and Move Aheading to the Village Egilsstaðir.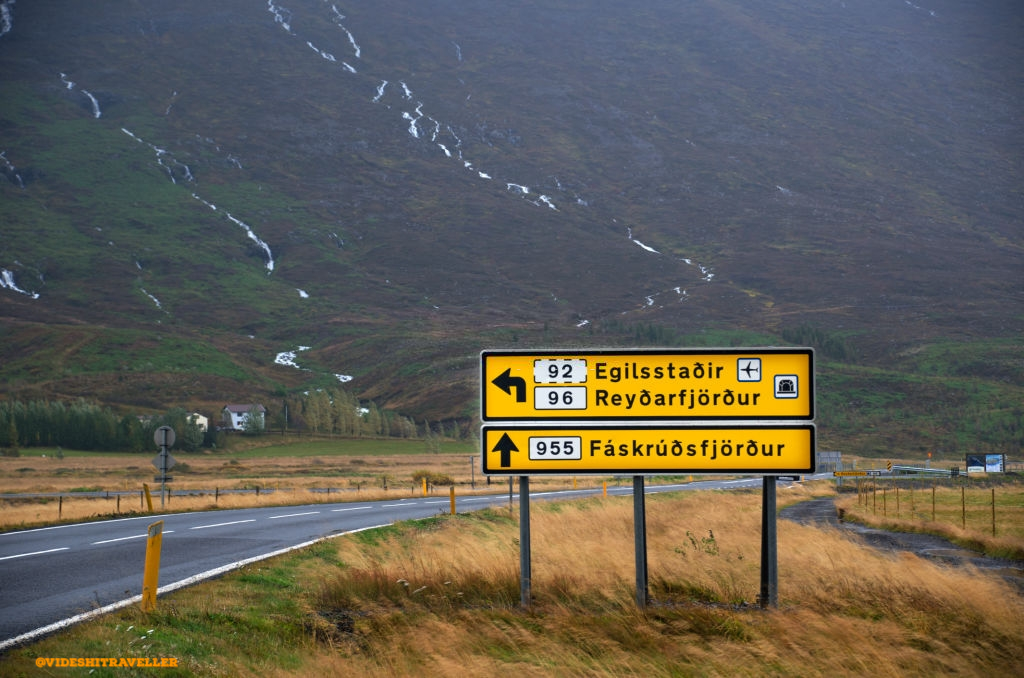 In Egilsstadir there are a lots of things to do like swimming the pool, hot water springs at laek Urrioavatn, Laugarfell, Hiking, Bike rental, Mini golf etc. There is national forest 25 km south of Egilsstaðir called Hallormsstaðarskógur which makes the largest forest in the Iceland with beautiful landscapes & enjoy the wildlife there, make your campsite.
Iceland Itinerary Day 6 – Asbyrgi
Day 6 Started, Pack Your Bag and Take Drive from Northwest of Egilsstaðir till 190 Km to Ásbyrgi which is called the Shelter of Gods. It is a glacial canyon in the North Iceland and most amazing magical places in the country.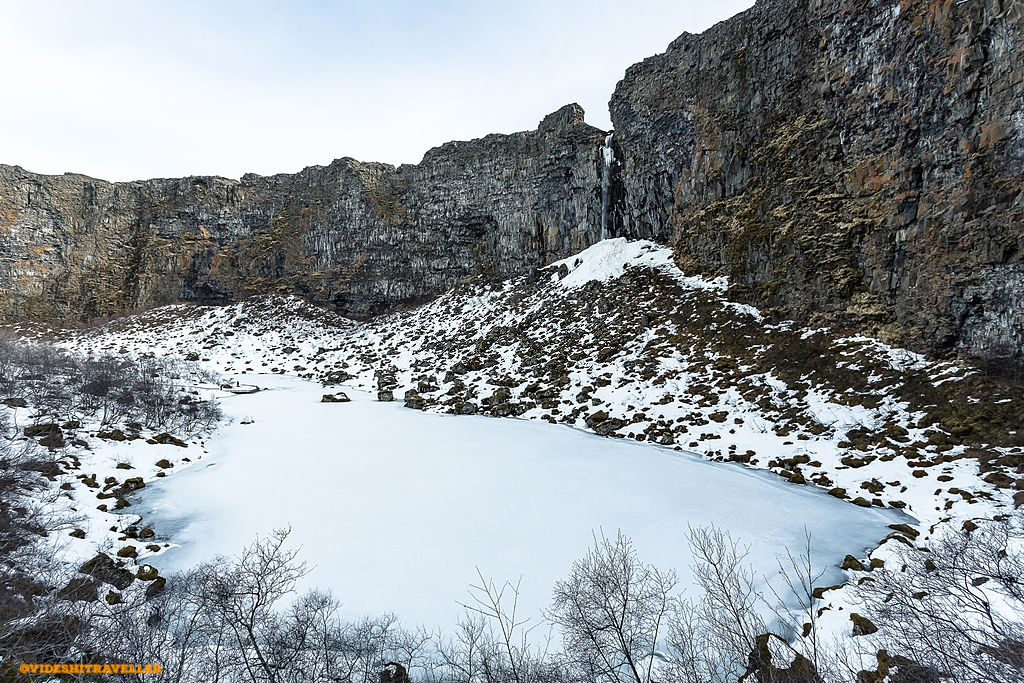 Enjoy the full journey by camping for a night in summer or winter. Mind blowing place with extraordinary features at Asbyrgi. There are lots of hiking trails at Ásbyrgi like Botnstjörn pond, Eyjan hill, Áshöfði circle, Klappir, Kúahvammur circle, Kvíar Circle etc.
Ahead there is a place that leads to the crystal clear & stone trail called the Botnstjörn. Famous Pond for peacefull moment by watching small body of water that is nameless waterfall.
Iceland Itinerary Day 7 – Lake Myvatn
On Day 7 Take a drive from Ásbyrgi into the North-East Iceland from where you will move to Lake Mývatn which was formed due to volcano explosion 2000 years ago. It is the named as Largest Lake of Iceland & famous for its vibrant natural life & lots of bird which will increase the level of enjoying. From the side of Lake there is Iceland's most natural lava fields called Dimmuborgir.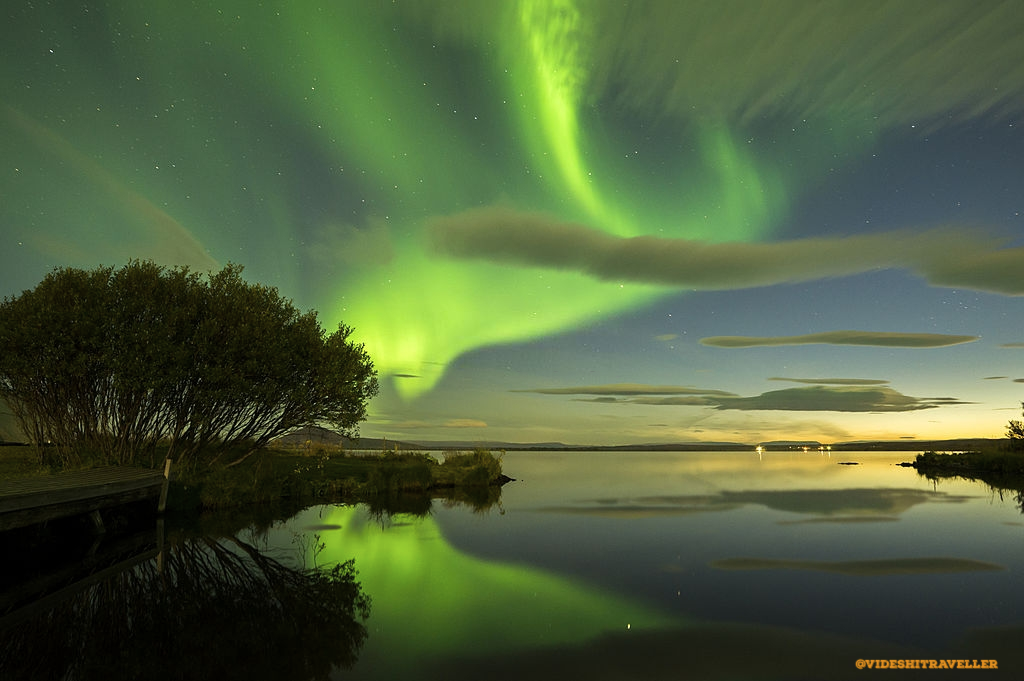 so enjoy here and take photos photographs to make trip adventurous.
Iceland Itinerary Day 8 – Husavik and Akureyri
Start Your 8th Day, early in the morning take drive from Myvatn into the Husavik town in which there is a famous Skjálfandi Bay. It is famous for the Whale watching capital of the world. Here you will find the multiple species of whale. After Watching tour, early afternoon visit the local Whale Museum and the Exploration Museum.
From Husvik take drive 90 km ahead west to Akureyri which is the largest town in the Iceland, enjoy the journey for pleasant weather & atmosphere.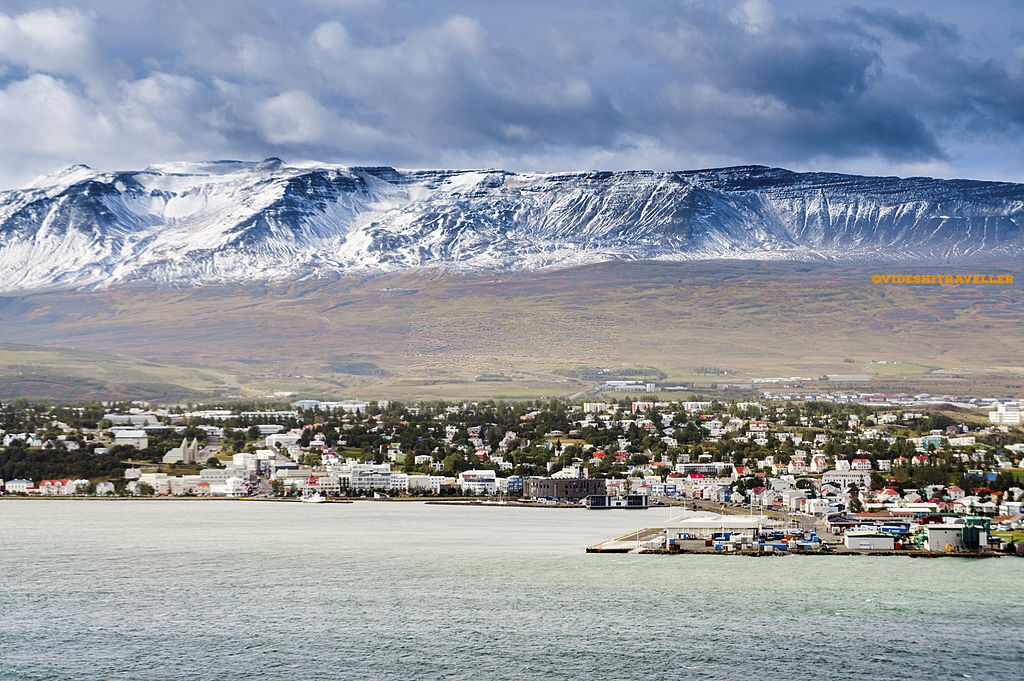 Iceland Itinerary Day 9 – Husafell
On Your 9th Day Visit in Iceland, Early morning take 3 hour drive into the Húsafell at Borgarfjörður in West Iceland not far from Reykholt and Reykholtsdalur. There are lots of things to do like the world's famous lifting stone, hiking areas with high trees and try hiking challenge here, take ice cave tour, take a look of Hraunfossar and Barnafoss waterfalls and also Krauma Geothermal baths etc. Here you will experience about camping with different experiences.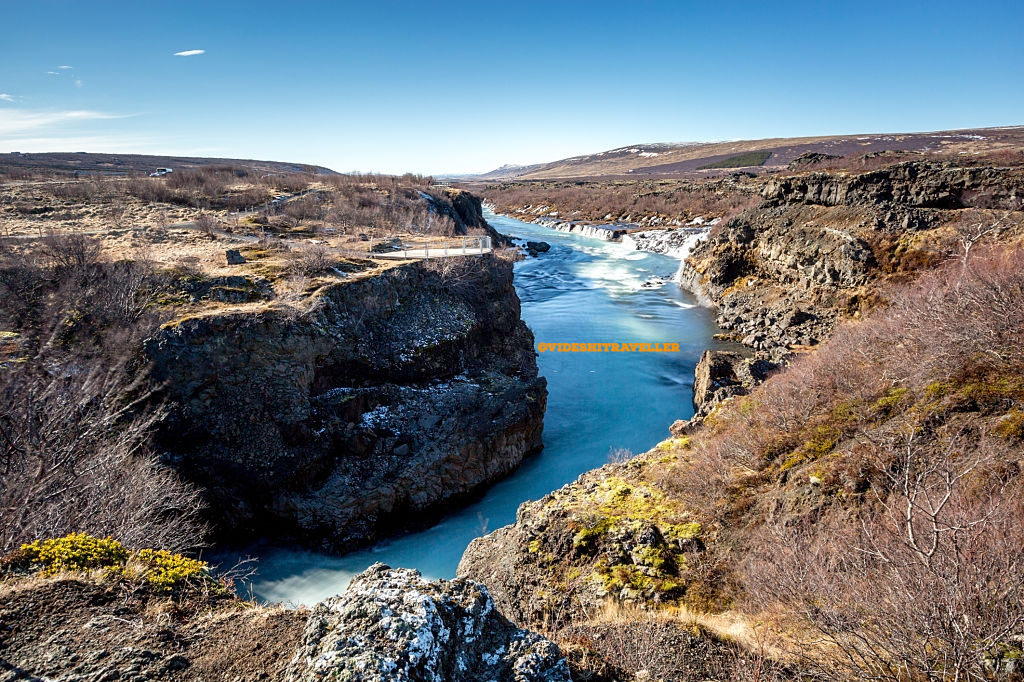 Iceland Itinerary Day 10 – Last Reykjanes & Come Back to Reykjavík
Last 10th Day, Take Your Drive to Ahead the trip from Húsafell to Southwest Reykjanes Peninsula. This is a drift apart with massive red & black lava fields with Icelandic's volcanic nature. There is a steaming lake called Kleifarvatn and geothermal field also Gunnuhver & Seltun with hot steamed water.
Normally it is near the Keflavik International Airport & most of the travellers drive from airport to here. There are lots of place you should explore like The Icelandic Museum of Rock 'n' Roll, Bridge between continents, Básendar, he Blue Lagoon,Lava Restaurant etc.
So this is 10 days Iceland Itinerary & come back to Reykjavik for final here. Please tell us about any query or questions in comment box.