Exchange Your Skills for a FREE STAY & Food In Foreign:
Looking For a Free Stay & Food in Foreign Countries During the Travelling to save the money to travel more and explore the things, place in time.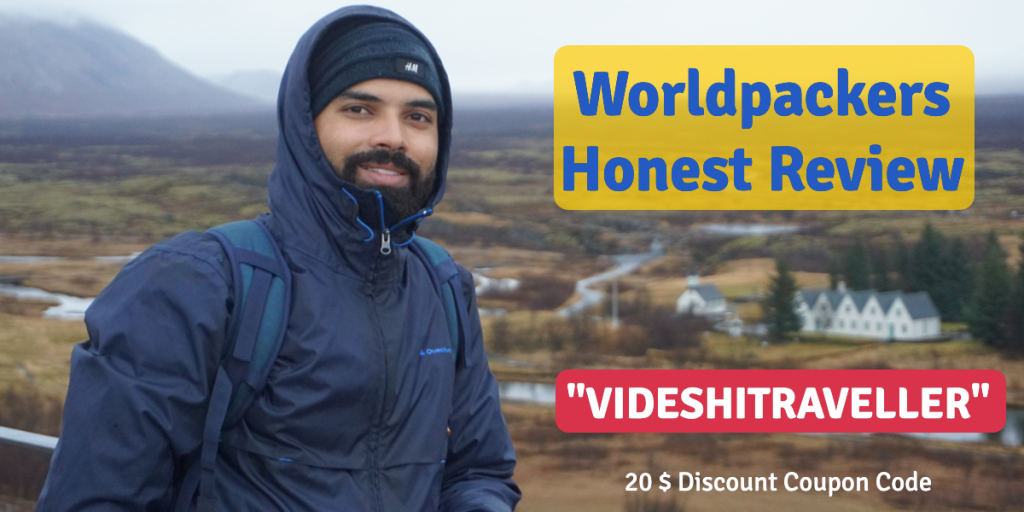 So You're @ Right Place !!!
I'll Explain. How !!!!!!!
I want to have a life with purpose and meet with new people globally while travelling and working, I want to soak myself in activities that will enhance me personally; I want to see the world and baptize myself in local cultures.
But I also want to travel safely; I can't think of someone who has done sustainable travelling or any friend with a year gap just to travel, I can't think of budget and how much actual expense is needed for my solo trip or trip with friend or partner as a woman or man.
If You Want Free Stay & Food During Travelling to Foreign Country, First Verify Your Profile
If these thoughts bother your grey matter and you can't get rid of them and your travel bug, then worry not, I Have Some Thing to Tell You, Which is "Worldpackers.com" Move on and Exchange Your Skills for a Free Stay and FoodinForeign lands,
Yes It's that Simple, Easy and Hassle Free when you join the renowned "Worldpackers" and By Applying the Promo Code "VIDESHITRAVELLER" Get the Discount of 20 USD (1500 INR) on Joining the Yearly Subscription Fee, Directly Join The Worldpackers to Get Discount on Worldpacker.com.
SAVE 20 $ On Yearly Subscription
Promo Code 'VIDESHITRAVELLER'
In mere exchange of your skills that you have acquired in your life till now, you can volunteer through the WorldPackers and can easily and freely travel and stay in foreign lands. They are easily customizable, safe and full of travel worthy memories. They have dozens of hosts like NGO's, Farms, Eco villages tons other kind of hosts in 120+ countries awaiting people like you who have the travel bug and zeal, who can participate in exciting cultural experiences and social projects, connect with nature, and live authentic spiritual experiences all this while getting free stays with hostels.
So what is the waiting for Volunteer abroad now and immerse your persona in new cultures.
How to Activate Special 20 $ Discount Offer
For 20 $ Discount Offer, Please Apply the Discount Code "VIDESHITRAVELLER" and Save The Money For Your Trip for new exciting Experience.
OR you need to visit go to the Direct Link of Website of Worldpackers:
and Click On Sign Up Button & Complete the Process which allows users to apply for the volunteering positions in 120+ countries and in various profiles like NGO's, Eco Villages, and various Farms ,if you are worried about your safety the World packer has your back as with the messages by host can only be sent by Verified Hosts and only Verified Members can send messages to hosts. Membership is paid once and valid for one year, meaning that one can apply for as many volunteering opportunities as you wish and are able to, that to anywhere in the world.
Yes it's that Easy and Simple.
With that Any user can access all the content various articles, tons of videos, tour and safety guides, e-books, and podcasts that are available on our online platform, as well as all the volunteering position information for example what will be the location in that country, what kind of skill or task you will be helping with and how many man hours of collaboration per day or days per week, what kind of amenities you can receive from the host. Users may also get in touch with all the other traveler of World Packers community.
Process to Activate the Offer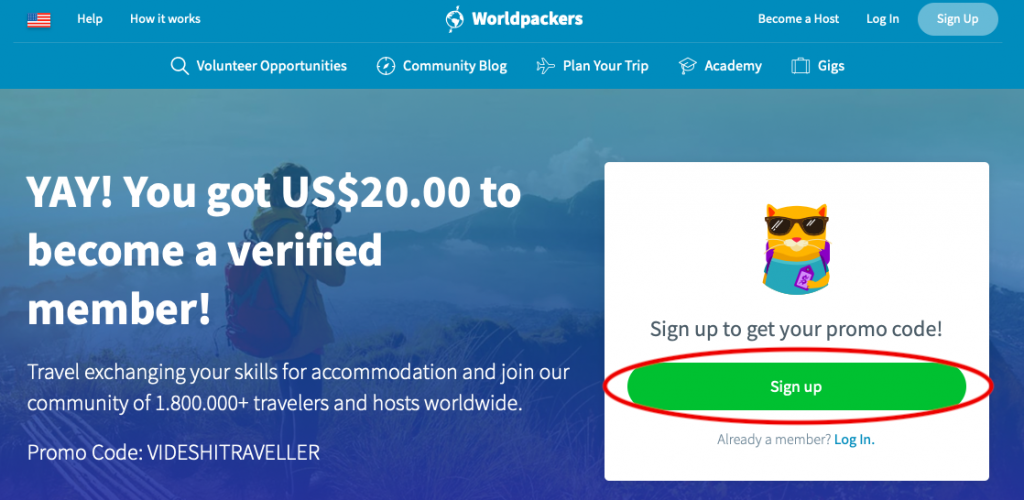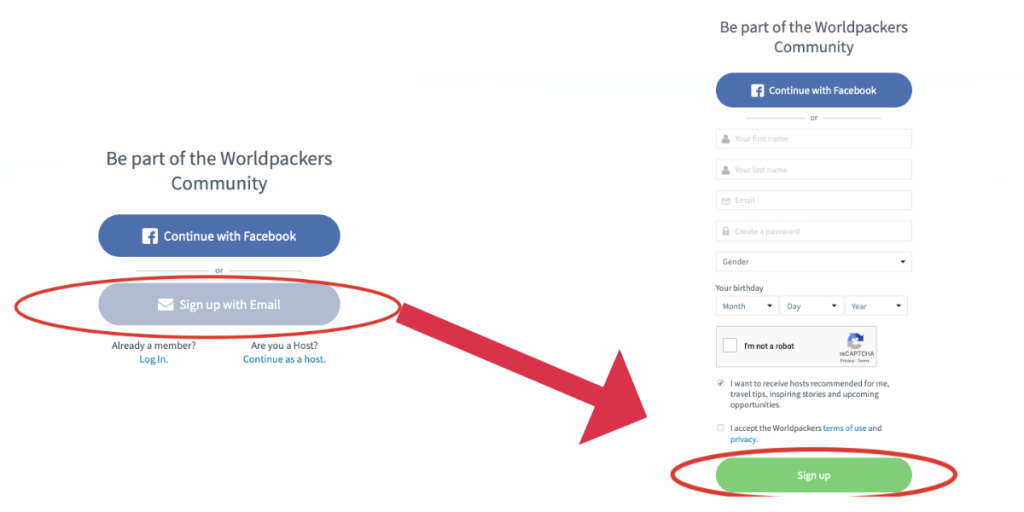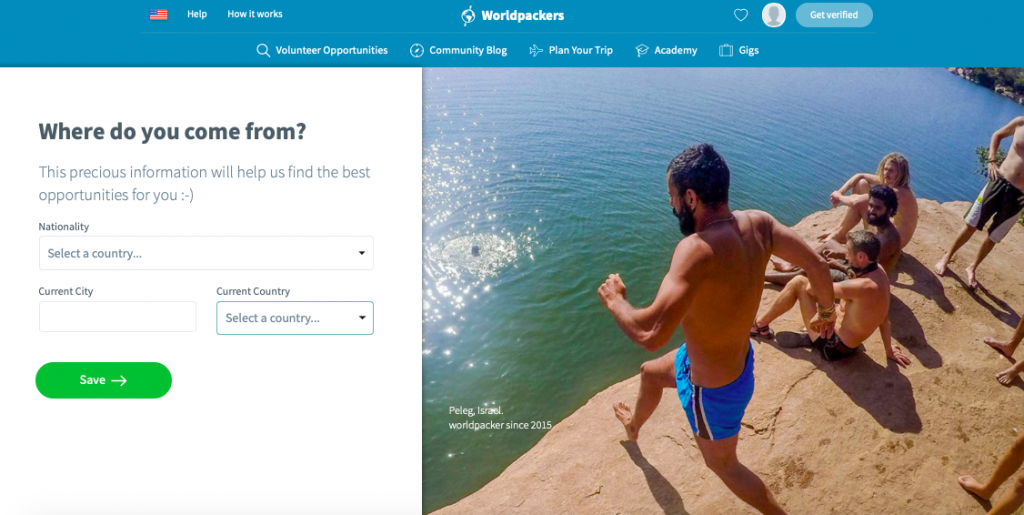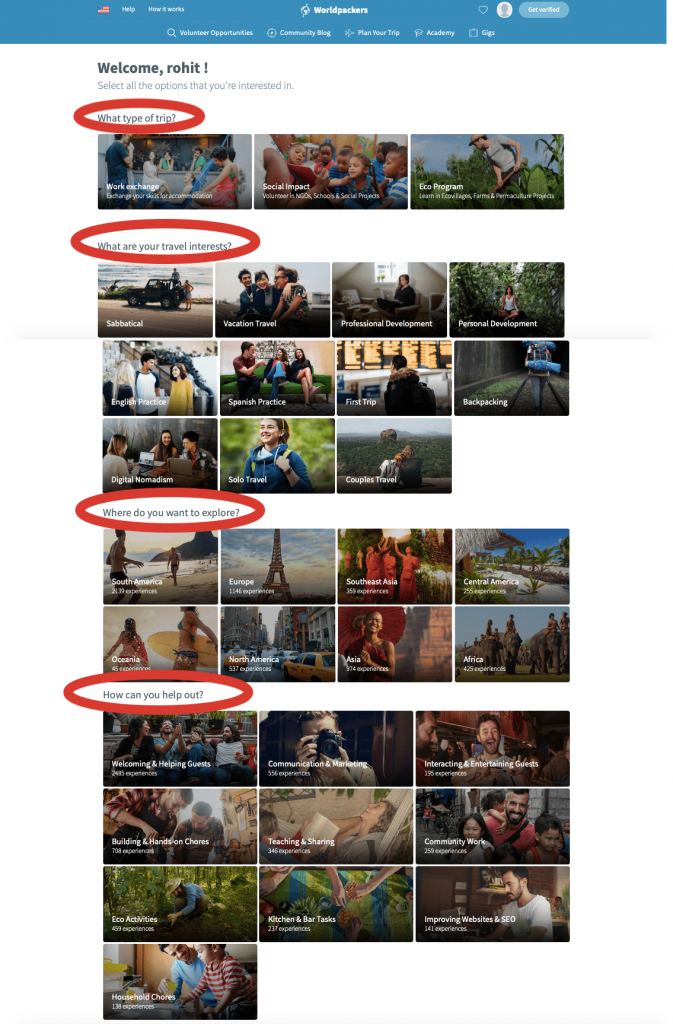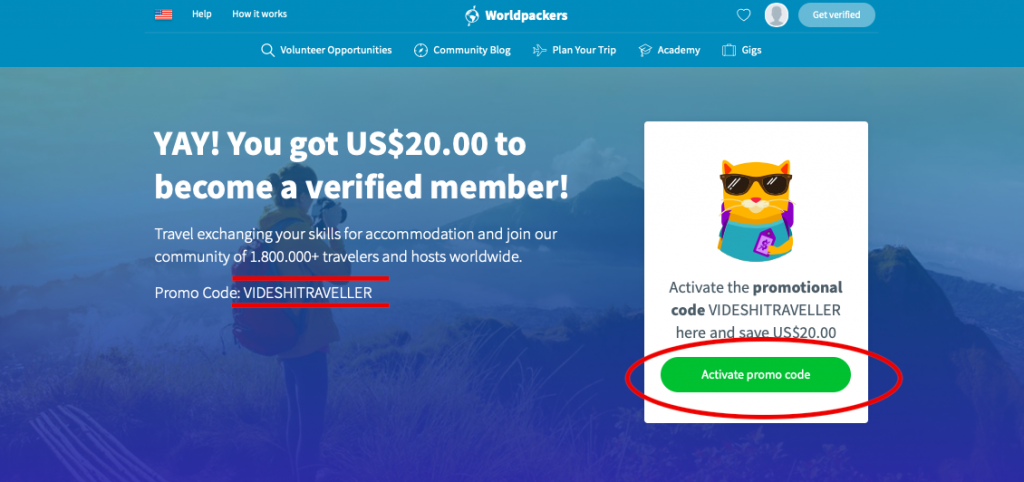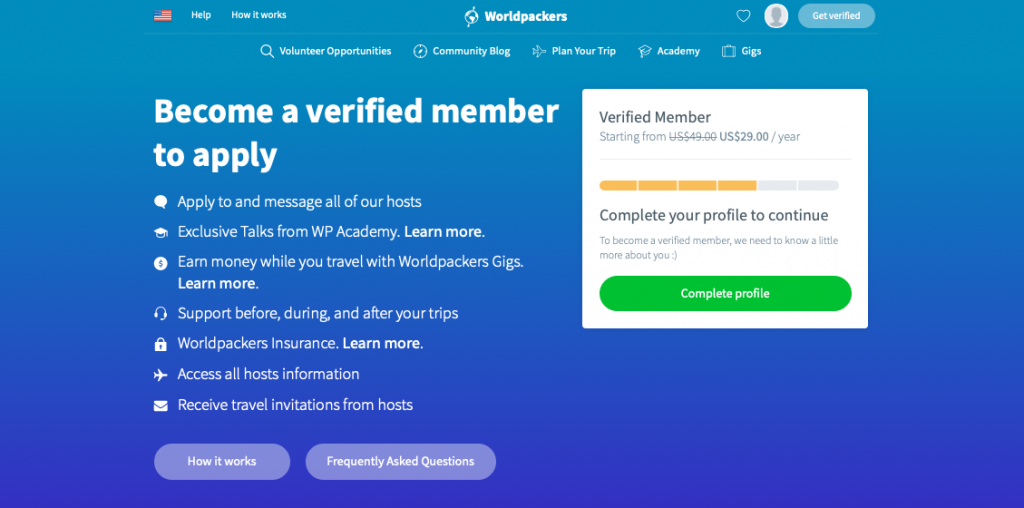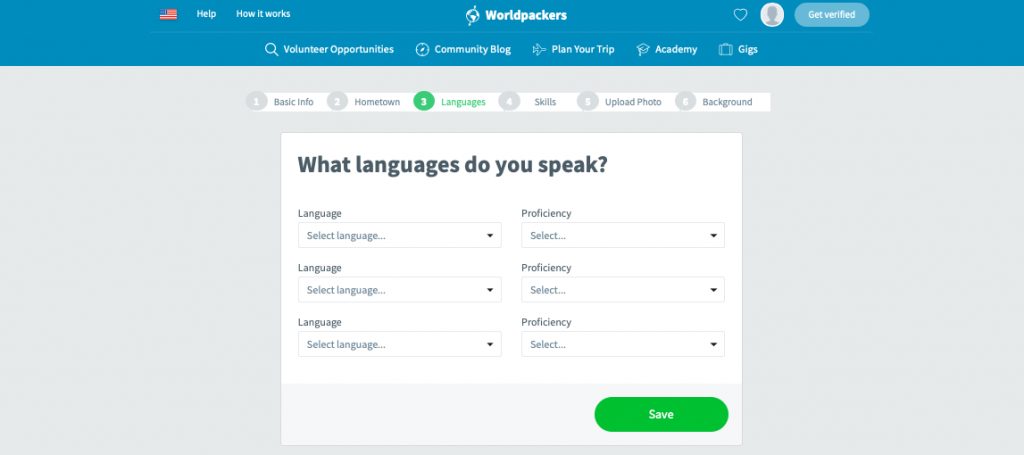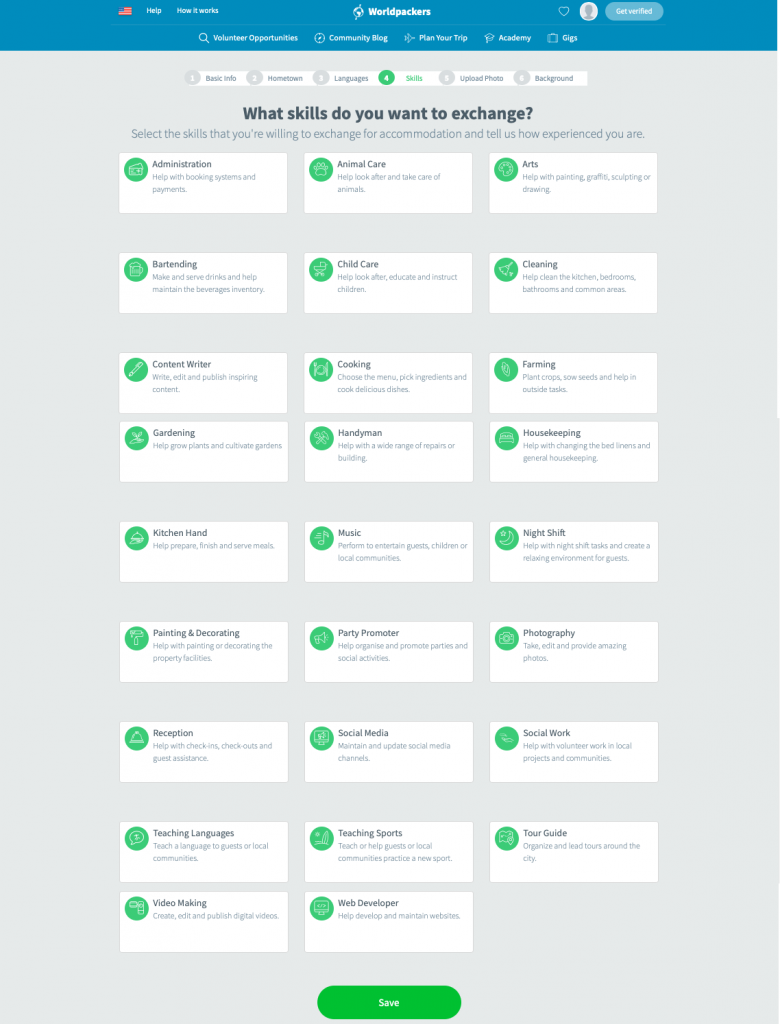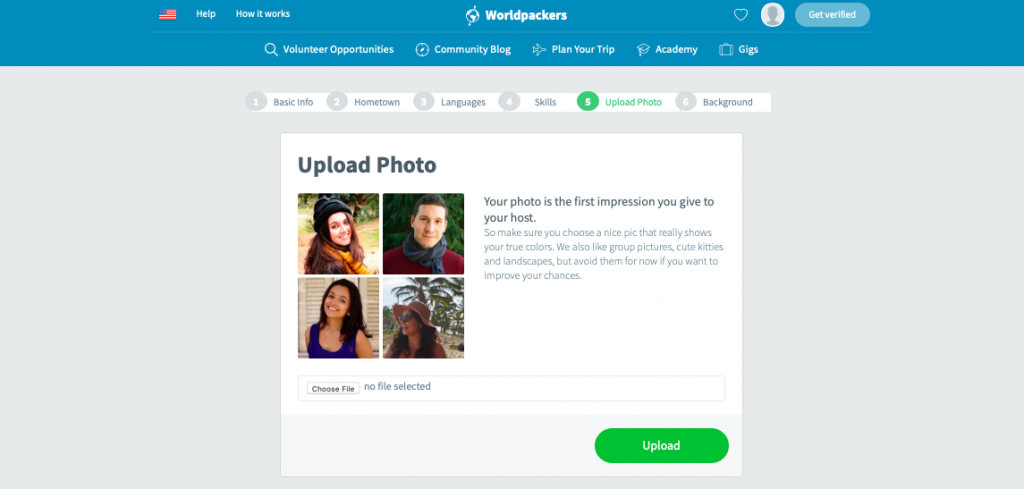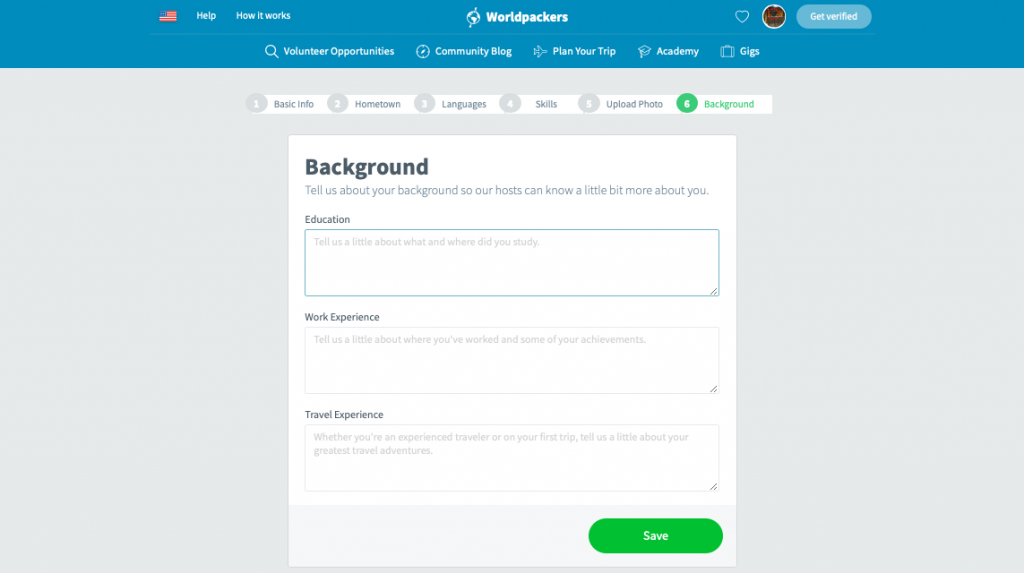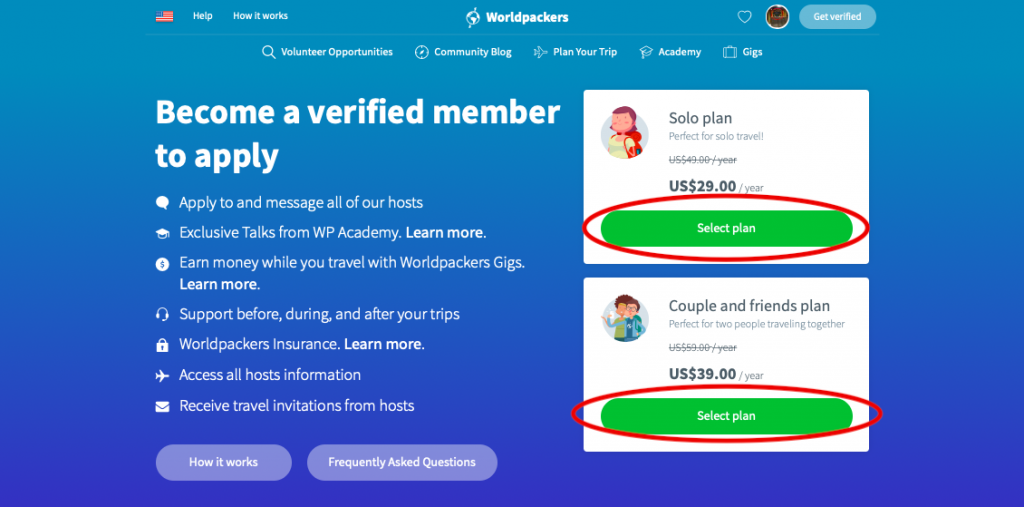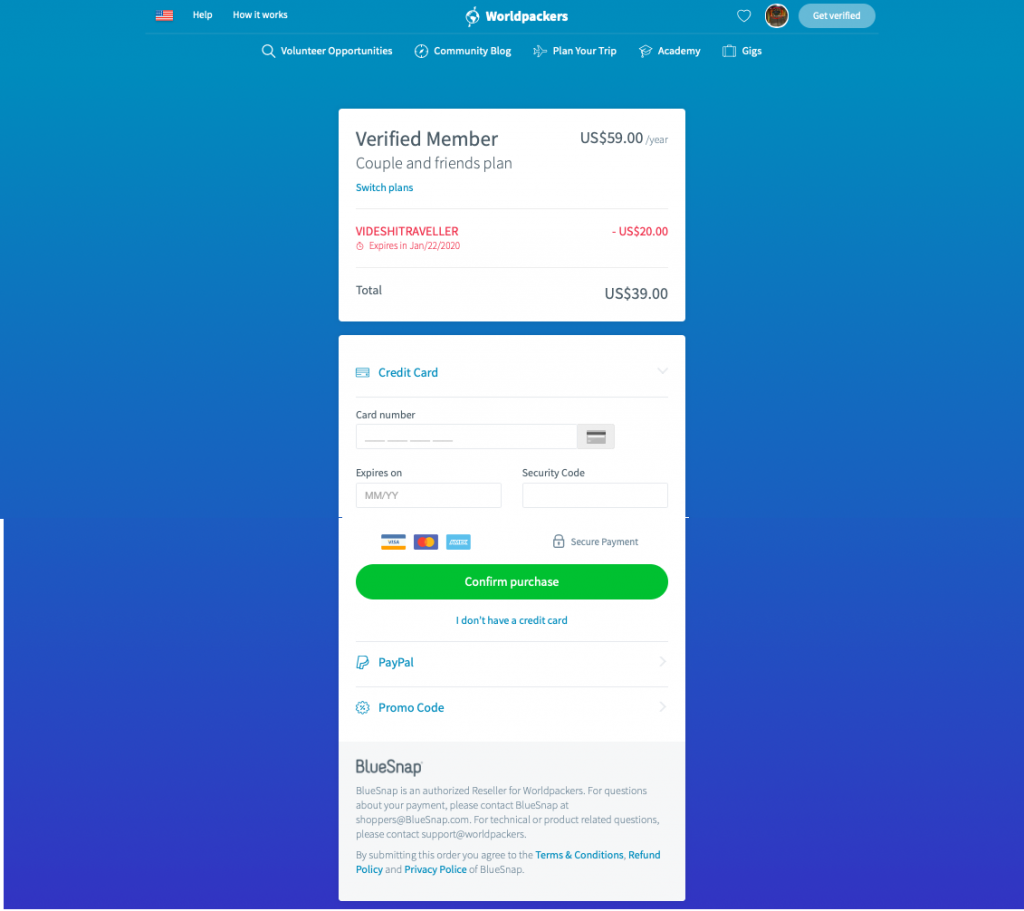 Pros of WorldPackers
Self Development & Growth while Traveling with Living a Multicultural Environment
Opportunities to make money and travel
Lower Cost of living
Explore Yourself According to Your Skills and Background of Work & Travel Experience
Learn Awesome Travel hacks by joining the Travel Community
Meeting & Making good Friends
Provide the Safety to the Host
24/7 Support Team with good services
Cons of WorldPackers
Language or Cultural background Barrier
Illnesses or Sickness can Hit
Can be Issue Related to Eat Foreign Food
Travel changes people and people always change the world for good, grab the opportunity to change the world in a very nominal fee of $59 and You Can Save 20 USD By Applying the Promo code: "VIDESHITRAVELLER", So Come live your travelling dream and Register yourself as world packer volunteer today at Worldpackers.