In this post we will explain about the Book Return/ Onward Dummy Ticket for all kind of VISA Application like if you're applying for Schengen Visa, Thailand, Canadian or many other VISA for different countries, among them all over the world the embassy or consulates asks to submit the Flight Ticket Itinerary or flight booking Ticket details or flight reservation/confirmation for ongoing visa Process. if you're going for unplanned trip to different countries, during visa process you can show them the dummy ticket. For Example Dummy Tickets for Schengen Visa is mandatory to show the flight reservation as a proof for the approval of visa application.
Dummy Ticket for VISA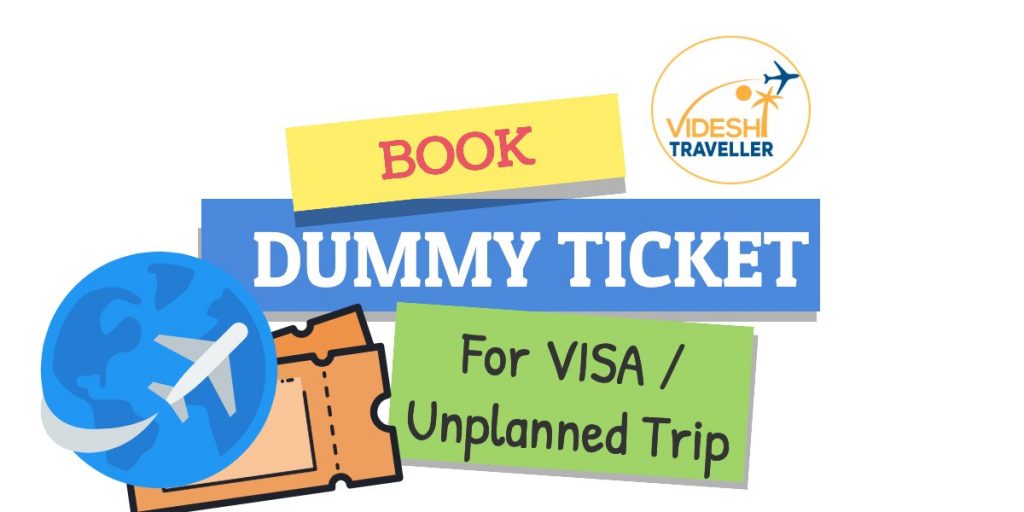 Generally the embassies from different countries during VISA Process asked for roundtrip flight ticket booking proof or copy of the roundtrip airline reservation with PNR Number & travel Itinerary. So Here is the one solution to show them flight itinerary as dummy airline ticket for visa. In this article you'll get the all question, queries's solution at this place.
You're about to board to different countries then immigration department asked for proof of onward travel if your trip is unplanned than its require the proof of roundtrip flight reservation. So Dummy tickets are the way to skip these process for your unplanned trip. You can get dummy air ticket free or Some sites may charges for making your flight itinerary.
Each Time Even you plan to visit any Schengen Country, the Embassy or consulate of Particular Country may ask to show the Flight Itinerary or Air Ticket Reservation for Visa Application. So These are the same terms refer as dummy ticket check it ;
Booked Flight Itinerary
Flight Itinerary for Visa Application
Flight Reservation
Air Ticket Booking
Dummy Air Ticket for Visa
Dummy Ticket
Flight Confirmation
How to Do Dummy Air Ticket Booking For Visa
Most of Visa Applications take From 7 to 14th Days to process the whole process, so during visa process for flight itinerary proof & most of the airlines provide dummy ticket which is valid for 24-48 hours so this small period not enough for your visa process. But Except some website provides the Dummy tickets for 2 to 3 Weeks which is good enough for your visa process.
Here is the Process "How to Make Dummy Air Ticket" –
Simply Visit the Dummy Ticket Booking Website
Choose the Right Package According to Your Destination
Submit the travel details wit dates and make the payment online (Credit Card / Debit Card)
After Payment, Receive the Travel Itinerary in the E-Mail Inbox.

Other Dummy Booking Sites:
Dummy Ticket Generator
First Question in mind how to make dummy ticket online, so here is the solution ; There are some dummy ticket generator which will help to generate the dummy flight ticket for your visa application and here are some dummy ticket example ;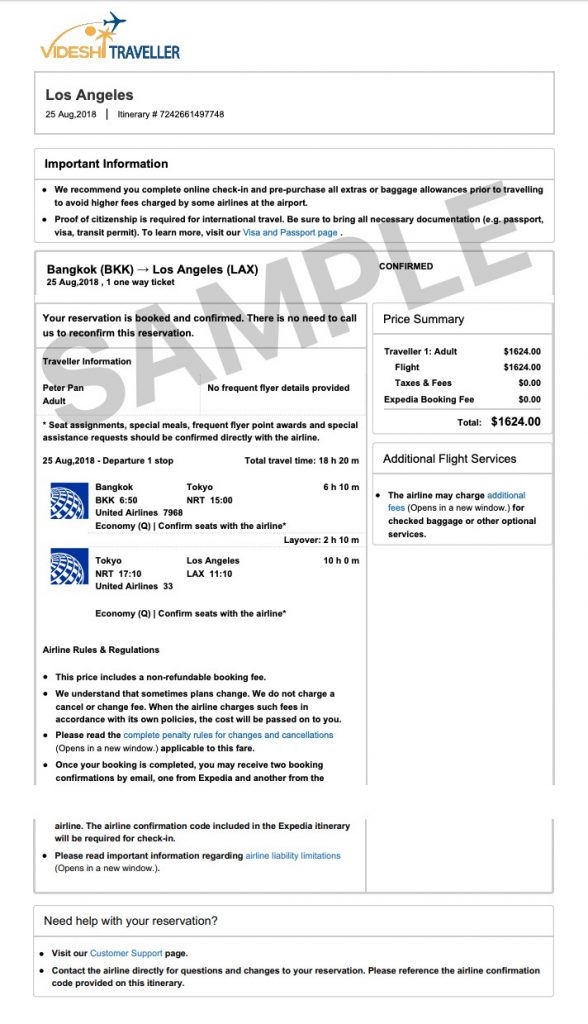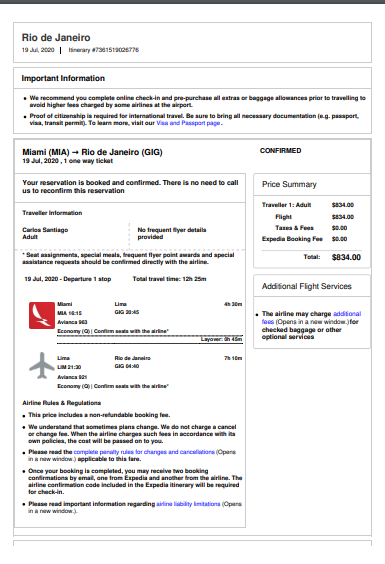 OnwardTicket : This is one of the Best Dummy Ticket Generator which help people to request for the flight itinerary for visa applications or at the check in counter of airlines.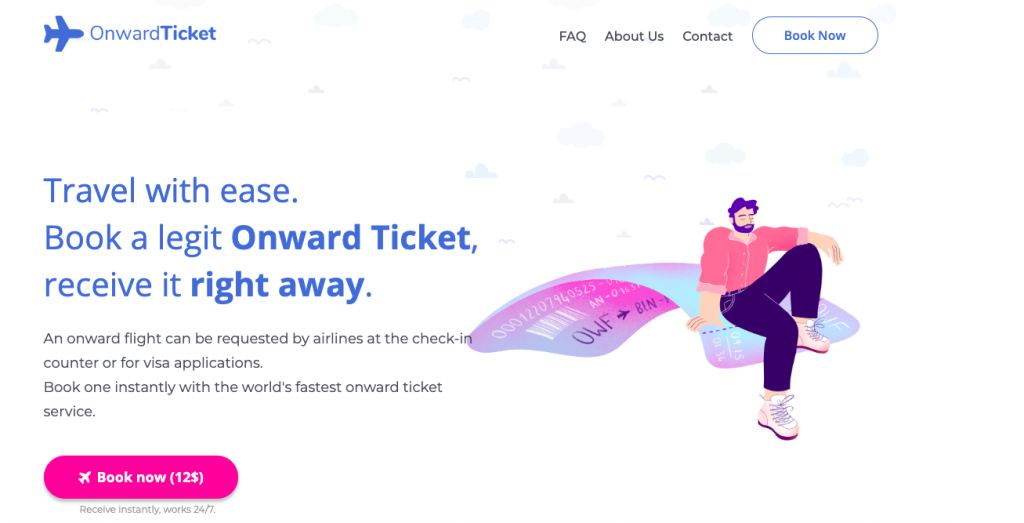 dummyticket.flights.com : This website also provides the dummy air tickets for the visa application as onward travel proof during the interview process.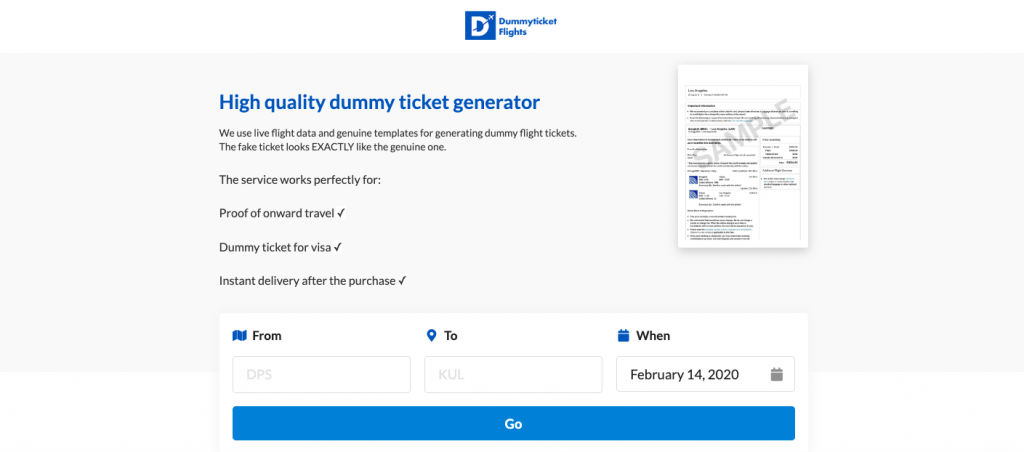 KeyFlight : If you're applying for Schengen Visa application and wants to reserve the onward dummy flight ticket then its also good website as dummy ticket generator.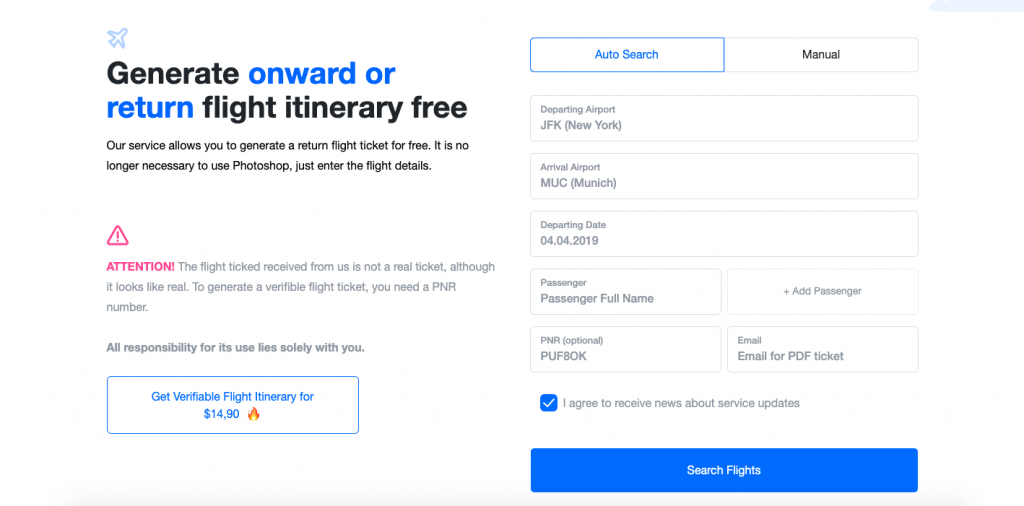 FakeFlightTickets : in the row of fake or dummy air ticket generator, this is very good website which provide good service of flight itinerary. take a look ;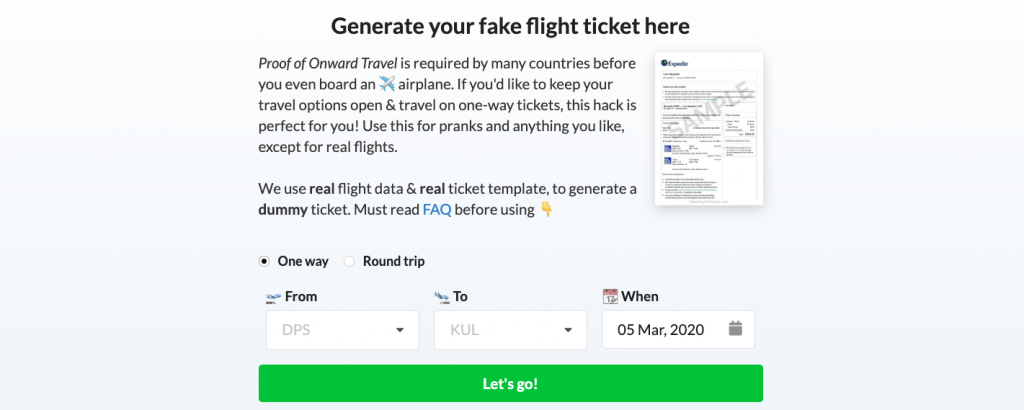 Dummy Ticket For Unplanned Trip @Immigration Department:
if you're going for unplanned trip to another country, there immigration officers at the airport be ensure to show your return or onward ticket that you would leave the country according to flight itinerary. They only verify as a proof of onward travel through your air ticket. so book your dummy ticket through airlines website which provides & valid for 24-48 Hours good enough for you.
if you have any query please ask in comment box.