How to get Canada work permit visa? Eligibility Requirements for Indians:
The Government of Canada provides the opportunities and privileges for Indian Passport Holders to work in their Country through Canada Work Visa as as a general rule & Depending on applicant's occupation, and intended work in Canada, there may be possibilities for process the application form for a specified duration. we will explain here about the process of Canada work permit VISA in procedural way.
Canada Work Permit VISA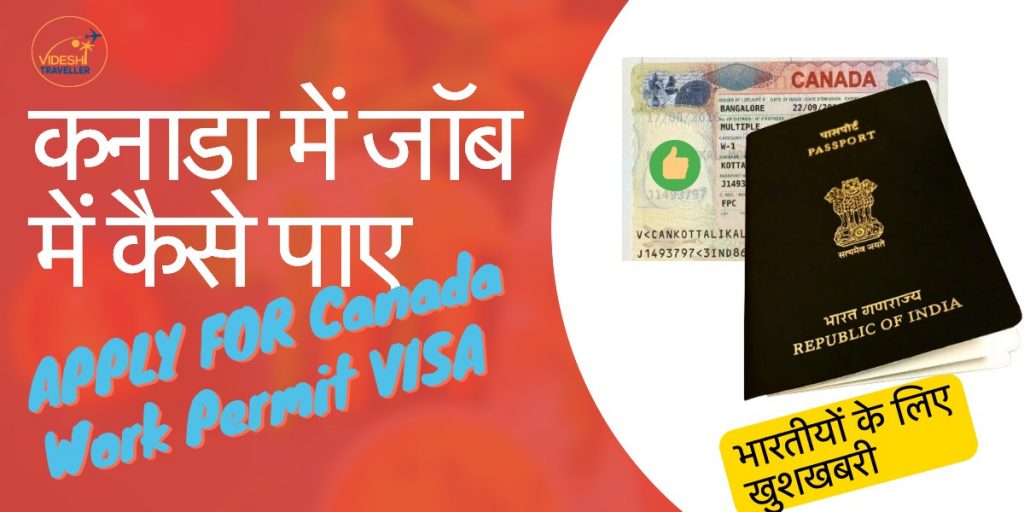 As Indian passport Holder getting the Canada Work Permit Visa is multi steps process that takes approximately 8 Weeks as Officials. Each Year Nears in laksh Foreign Workers go to Canada on the basis of Temporary Work Visa for a specific time period. As a Indian Citizen candidates have to fill the online & Offline application form on the basis of their requirements, preferences & eligibility criteria.
in this Article we will tell you about Canada Work Permit Visa with some queries like
How to apply for Canada Work Permit From India
Who Can Apply ?
Eligibility Requirements for Indians
Canada work permit visa documents'
Canada Work Permit VISA Fees
Processing Time for Canada Work Visa
Types of Work Permit
Before applying for work permit visa, everybody know about that there are two types for work permits to enter in Canada to do job for specific time.
Open Works Permits : This type of Visa allow the applicant to work for any employer in Canada who are listed as eligible who follows the terms and conditions.
Employer Specific Work Permits: This is Specific work permit which allow the applicant to work according to his terms & conditions on work permit which specify like work for the employer who wants to hire you or want to work with offer of employment number in Canada.
According to terms & conditions of immigration temporary worker can change or extend the time limit for their work permit.
Eligibility Requirements for Indians
There are some considerable & must requirements while applying for Canada Work VISA which you must follow:
(1) Applicant must prove to an authorized officer about return back from Canada to India when your work permit expire officially.
(2) you should Proof about enough Money to take care yourself during work in Canada & return back to India.
(3) Proof of Police Clearance Certificate that verify you have no criminal record.
(4) Proof of Medical Fitness Exam which verify that you have good health.
Work Permit Visa Application Form
Based on One's Skills / Education Qualification / Experiences / Profiles, applicant can apply for Canadian Work Permit Visa through the Online & Offline Application Process along with necessary & mandatory documents. The Canada Work Visa Non refundable VISA fee have to pay while apply for visa process. Depend on IRCC An applicant have to appear for an interview at the Embassy or Consulates located in India.
There are two methods you can apply for work visa:
(1) Online Application Form: To Apply Online simply for Work Permit Visa through the IRCC's Official Website – www.canada.ca by following the all instructions according to your preferences.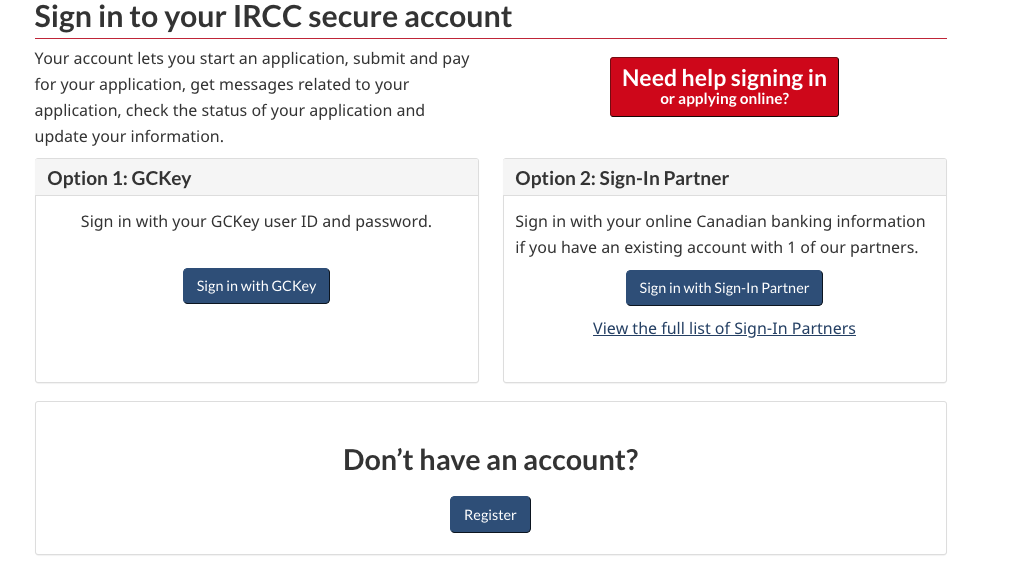 (2) Offline Application Form: For Offline Process simply Visit the Canada Visa Application Centre (CVAC) by exclusive service provider VFS Global In India authorized to provide administrative support services to visa applicants in India
Documents Checklist for Canada Work Visa
(1) Original Valid Passport (include Expired Passport if any)
(2) Photocopy of the Biodata Page
(3) Proof of Education:
Certificate
Diploma or Degrees including Mark Sheets
(4) Proof of Work Experience:
Copies of Appointment Letters
Relieving Letters From your Current and Previous Employers
Copies of Salary Slips and Form 16
Bank Statements
Letters of Reference : This Letter show the nature of your Job with Exact Duties by specifying Contact Name, Address and Phone Number.
(5) Proof of Financial Funds:
Income Tax Returns for the Past 2 Years
Bank Statements or books from the past three months
Property Documents
Other proof of Income or Investments
(6) Copies of marriage certificate and children's birth certificates (if applicable)
CANADA WORK PERMIT VISA COST
Your Fees
| Application | $CAN |
| --- | --- |
| Work Permit (including extensions) – per person | 155 |
| Work Permit (including extensions) – Group of performing artists (3 or more) | 465 |
| Open Work Permit Holder | 100 |
Note: While Applying as Open Work Permit, pay the $100 fee in addition to the Work Permit fee of $155 and Open Work Permit Holder fee is refunded if the application is refused.
after the successful payment the visa authority will email a copy of payment receipt.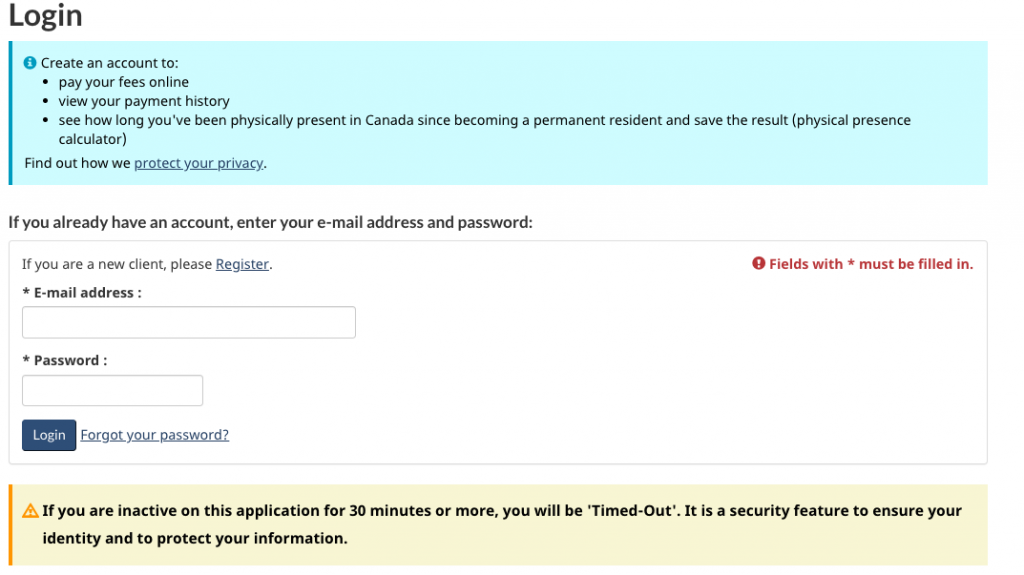 Biometrics Fees & Process
After Applying the Online Application from pay for the biometrics fees & submit application. The VISA Authority will send you a instruction letter regarding your biometrics which will explain about how and where to give your biometrics.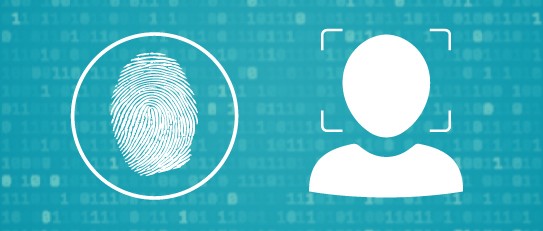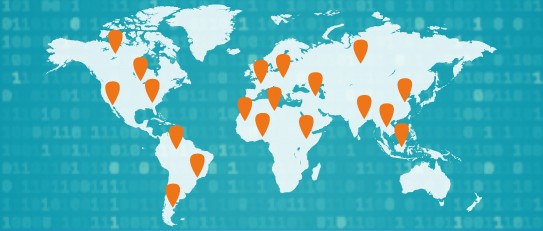 Biometrics Fees
Canadian Dollar
Per person
85
Family (2 or more)
Maximum total fee for families applying at the same time
170
Group of performing artists (3 or more)
255
Track Your VISA Application Status Online: Check Here
India's VISA Application Centers (VAC) : New Delhi, Pune, Ahmedabad, Bangalore, Chandigarh, Chennai, Hyderabad, Jalandhar, Kolkata, Mumbai
Do I need a Temporary Resident Visa (TRV) or an Electronic Travel Authorization (eTA)?
Temporary Resident Visa (TRV) : It is an official document approved & issued by VISA officer that is placed in your passport which verify to enter in Canada as a temporary resident with the general requirements with terms & conditions.
Electronic Travel Authorization (eTA) : It is a paperless document or letter that is electronically direct linked to your passport which gives you permission to enter as a temporary resident.
If you are apply for Work Permit Visa, yo Don't Need to Apply or fill the application form or pay fees seperate for eTA or TRV. it will be issued by the VISA officer at the same time as a documents at immigration department to enter in Canada as a Worker.