According to immigration rules for those who are planning to pursue their higher studies in Canada from India. So the international students can apply for Canadian Student VISA for studying the Bachelor's or Master's Degree. First any Indian Fellow who wants to study in Canada, you need to get the Canadian Study Permit which serve the applicants as Canadian Student Visa for the Bachelor or Master's degree.
Canada Student Visa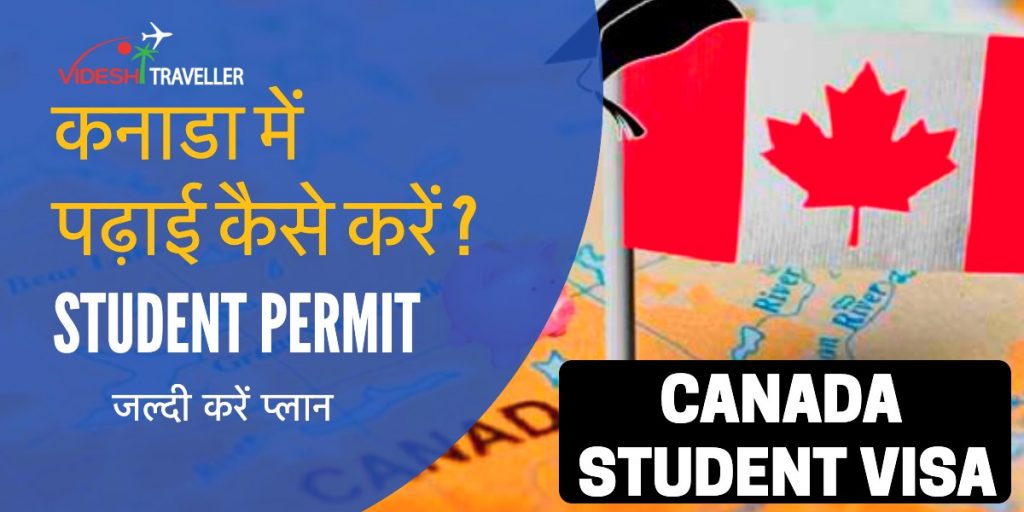 This post will help to students to provide all guidelines for a Canadian Student's VISA. Here you will found out about Canada student visa, simply we will explain about the Study Permit in Canada. if Your course or program which you want to pursue in Canada for last six months or less then you don't need Canadian Study Permit. If you want to decide or continue your studies after graduation to post graduation then you must renew the Canadian Study permit.
What is a study permit?
Study Permit is not VISA, it gives the permission to students from India or other foreign countries to study there for graduation or post-graduation. It is the Document or Letter which is issued by the Citizen and Immigration (CIC) department to allow students for studying at designated learning institutions (DLI) in Canada.
Acceptance Letter for Study Permit
A designated learning institution (DLI) is the place to host the international study to visit in Canada approved by the Canadian government. So DLI issue the acceptance letter or admission letter to students for studying in Canada which is must for a study permit.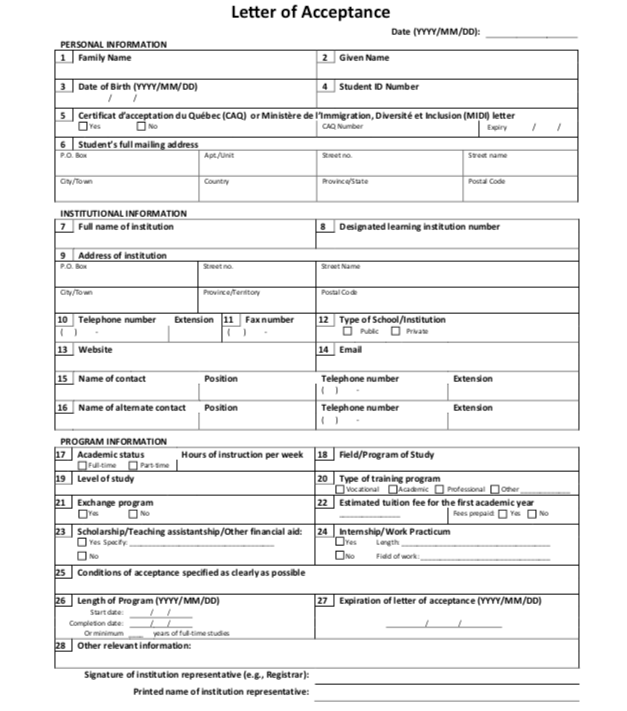 Temporary Resident VISA (TRV)
Although Canada Student Visa and Study both are different aspects, as explained about the study permit, here along with study permit there must be a Temporary Resident Visa (TRV) to enter in Canada. TRV is a visitor visa. it is the offical document or letter issued by the immigration department of Canada which allows you to meet the requirements for admission as temporary resident.
For How Long Study Permit is Valid ?
Generally the study permit through which students are studying in Canada is valid as regarding to duration of your Graduation or Bachelor's Course. if you want to extend your study program for post-graduation then you must renew the study permit through the valid process.
Note: Canadian Citizen and Immigration (CIC) Department gives extra 90 days, let the student prepare to leave the Canada or apply to renew the study permit after completing the study program for student who got the student permit till now.
Eligibility Requirements & Qualifications
if you want to study in Canada you must follow these eligibility criteria before applying for student permit which are as follows:
Proof of Enrolment at designated learning institution (DLI)
Proof of your Financial Stability or enough money to pay your tuition fees, living expenses & most important return transportation for yourself.
Police Character Certificate that verifies, you have no criminal record.
Medical or Health Certificate
Proof of returning from Canada when your study permit expires.
Note: if you already have the proof of study permit and you are studying in Canada as full time student at DLI, you may also able to work on Campus or Off-Campus.
CANADA Student Permit VISA Fees
| Permit/Visa | Fee |
| --- | --- |
| Study permit (including extensions) | C$150 |
Document Needs For Study Permit
Valid Passport
Photographs
proof of acceptance (Acceptance Letter)
Proof of Identity
Proof of Financial support (Bank Statement)
Letter of Explanation
Custodian declaration (For minor children)
How to Apply For Canada Study Permit
if you have ambition to study in Canada therefor you must apply for a study permit before you go to Canada. So Here is the process how to apply for Study Permit through this link: APPLY ONLINE
Biometric Verification
After processing the form online, you must pay the biometrics fees and submit the online form to Visa Application Centre (VAC). the authority will send the applicant a letter in which they will tell you how and where you have to give the fingerprints and photos. During Biometric Process the VAC Staff member will ask for proof of Biometric Fees.
Normally the processing time for Indian Passport holder is 4 Weeks for Biometrics verification.
| Permit/Visa | Fee |
| --- | --- |
| Biometric Fees | $85 CAD |
The link will redirect you to an Appointment Login screen which enables you to:
Schedule an appointment
Re-Schedule an appointment
Cancel an appointment
Study Permit Canada Interview
after all these completing stages and the authority will checking all the necessary documents, they can ask to go for an interview with their officials in India or Send us more Information.
after the approval of the application and interview, the authority will send you a letter of introduction. This letter is not a study permit, it is the letter which you to show immigration officer when you arrive in Canada. The Department will send you a Study permit authorized Letter with an Electronic Travel Authorization (eTA) or a visitor visa (temporary resident visa) which you have to keep carefully during your studies in Canada.