Top 10 Best Peaceful Places To Live In India : VideshiTraveller:
Best Peaceful Places To Live In India From lush green tea gardens in North East to golden beaches in Goa, From Himalayan ice to Deserted dust in Rajasthan, from Holy Paryagraj to Dharm Nagri Kurukshetra the nation is nothing short of magnificent. The country has no shortage of beautiful inspiring spots, natural beauty, historic and cultural heritages, each beauty comes out perfect than the other. Take a trip to Best Peaceful Places To Live In India and you would find it quite pleasant.
Peaceful Places To Live In India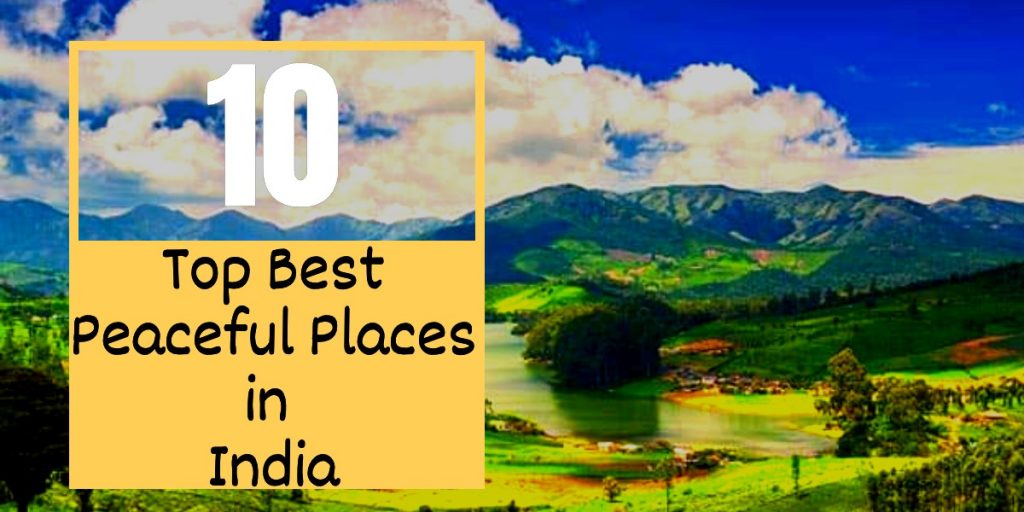 India as a country of multi- religions, vast cultures and heritages has its own beauty. From natural greenery & Forestry to ancient temples & colorful crowded bazaars full of traditional decorations are present in various parts of Country. We take you to the roundup of peaceful places in various parts of India along with specifying beauty and idealness. Diverse due to its historic monuments of cultural importance and rich heritage India is also popular for its forts, palaces & traditions as Best Peaceful Places To Live In India.
Enter the courtyard and get an overwhelming feeling of peace there in beautiful places. If you have plan to spend some time in heavenly peace, move toward these places. The most interesting thing you will find in these places, 'the diversity' at the far end. The birds will be found singing, sun will become warm by hours, Gurudwaras will feed lunger, Holy prayers at temples, Green grounds with Cricket bat, Female in Tea Gardens and some in embroidery weaving, Farmers in their local worn cloths and much more. Overall the people you meet found friendly, People there have less urban- ness but still are happy and content.
State Wise Best Peaceful Places To Live In India
Hereby the description of peaceful Majestic rolling hills to Lush Green Coorg (Karnataka) is prescribed. Apart from these places lots of other beautiful places left hidden from travelers for the long time. If you're an traveler, you need to go beyond these-
Some of the places we hereby enlist to readers based on our Tour Experiences in India. Some of them are –
1) Kasol, Himachal Pradesh
Surrounded by hills covered with forests of coniferous & alpine trees, Kasol is the paradise for the lovers of adventure. This place is famous for the hippy culture that is prevalent in almost every corner of the region, and one of the many things people come to witness here. Fishing in Kasolalso happens to be one of the many other famous activities of this place.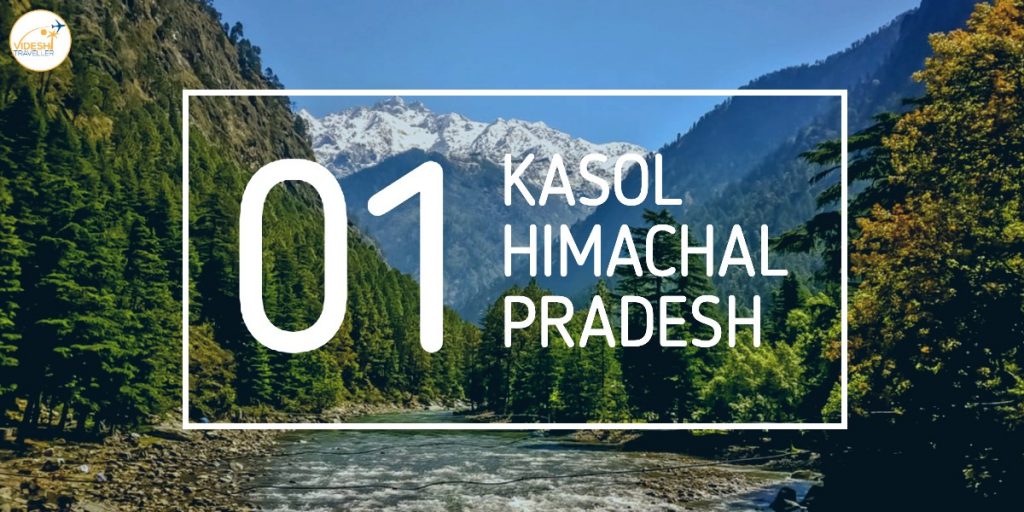 This hushed and pristine village is an ideal place to just be and let go, walk through around the sceneries and landscapes just borrowed from paradise. Kasol has a distinct culture from its frequent Israelivisitors. With its glittering markets and breathtaking views, this is a magic spell in Hebrew, which will leave you asking for more. One of the most popular places to chill in India, Kasol has been infamous for its prevalent cannabis culture.
2) Ladakh
Ladakh a newly formed Union Territory is bordered by the Karakoram chain of mountains in the north and the Himalayas in the south.
Ladakh many distinctive features of Ladakh are its uplands, craggy, barren cliffs and plateaus. Governed by a climate that provides about 50mm of rainfall each year, Ladakh is cold and dry. One, therefore, will be faced with a long and bitter winter of frozen landscape but yet very beautiful, and a short, hot summer when the precious glaciers melt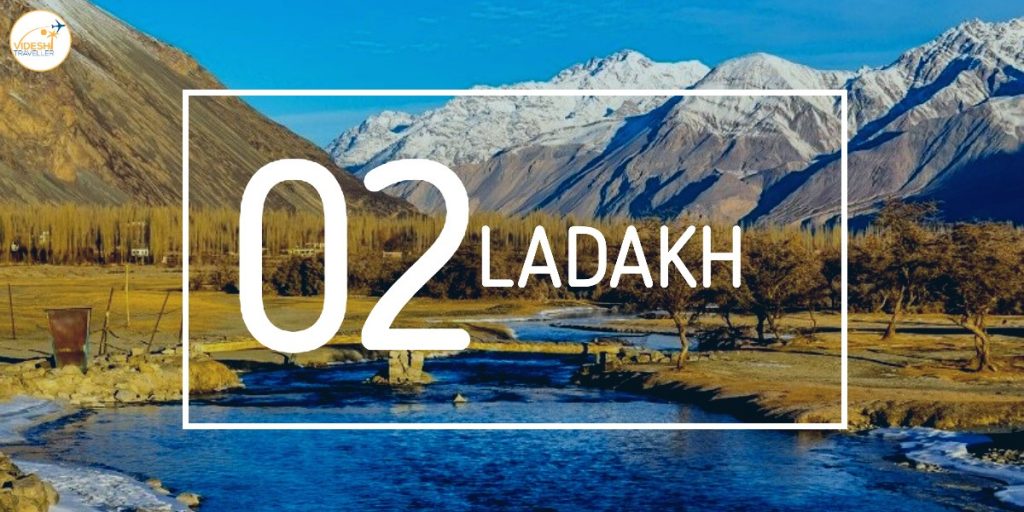 Ladakh has just announced its new UT status because of its religious and cultural differences with Jammu and Kashmir & you will find what you think of peace in reality there. The majority of Ladakh's population follows Bodh religion and the best example of simple, peaceful and ritual diversification can be found right here in Ladakh.
3) Coorg, Karnataka                                                                                
The Scotland of India," Kodagu is a postcard-perfect region of scattered villages and hamlets, which are the epitome of old-world charm. Kodagu is ideal for outdoor activities such as trekking, angling and white-water rafting, and major festivals like Keil Poldu (worship of weapons), Cauvery Shankaramana (return of the river goddess) and there festivals have are a huge draw. Coorg is Located amidst imposing mountains in Karnataka with a perpetually misty landscape, Coorg is the place to be for all nature lovers.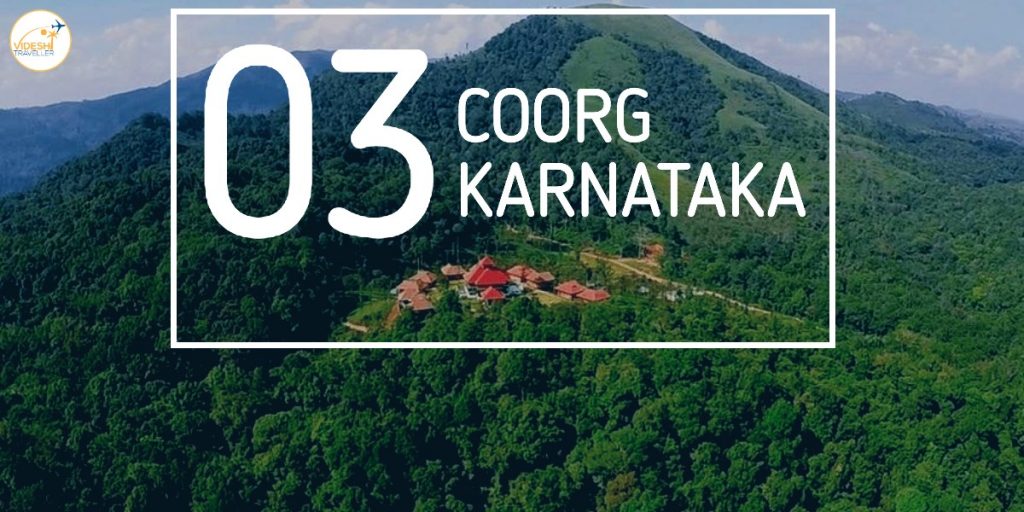 Coorg, officially known as Kodagu, is the most affluent hill station in Karnataka. It is well known for its breathtakingly exotic scenery and lush greenery
4) Tawang, Arunachal Pradesh
Located innorth-western part of India adjacent to border with Bhutan, Tawang is a town in Arunachal Pradesh in India. The town is an important Buddhist center of northeast India. Tibetan Buddhist festival of Losar is celebrated in the month of February-March every year with great fanfare. The sixth Dalai Lama was born in this monastery situated in Tawang.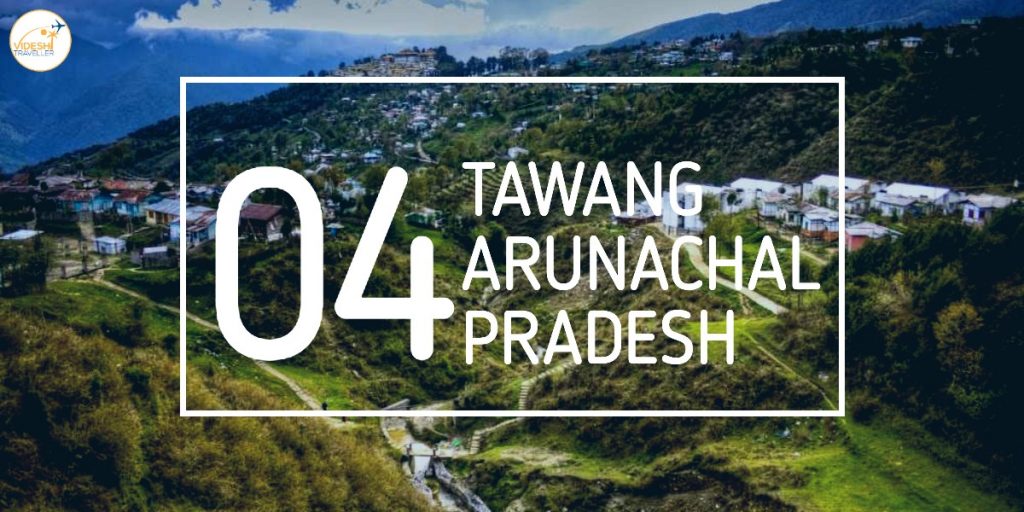 The Tawang Monastery is also known as the Galden Namgyal Lhatse. This monastery is a virtual treasure trove of Tibetan Buddhist culture. The monastery complex also houses a towering 18 feet high gilded statue of the Buddha in the prayer hall. Tawang provides the traveler with panoramic view of the eastern Himalayas. The area around Tawang is suitable for trekking and hiking.
5) Rishikesh, Uttarkhand
Rishikesh becomes what you want it to be. It could be your spiritual nirvana wisp of adventure, chilled out breaks in cafes or relaxed time off in yoga ashrams.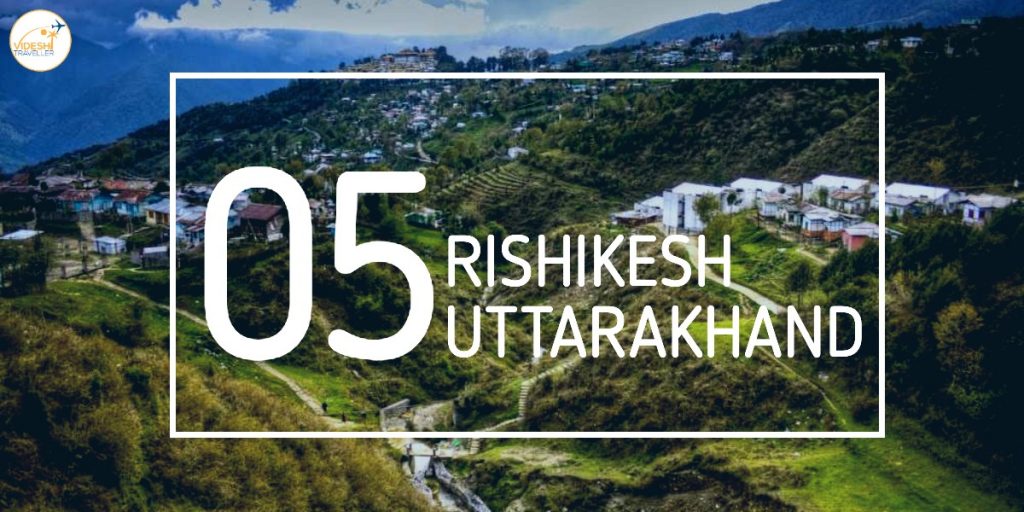 With its so many faces, you choose which one you want to lose yourself in while you time in Rishikesh.
6) Anjuna Beach Goa
Anjuna beach in Goa is about idle walks on the beach, lazy hours under the sun and refreshing swims into the sea.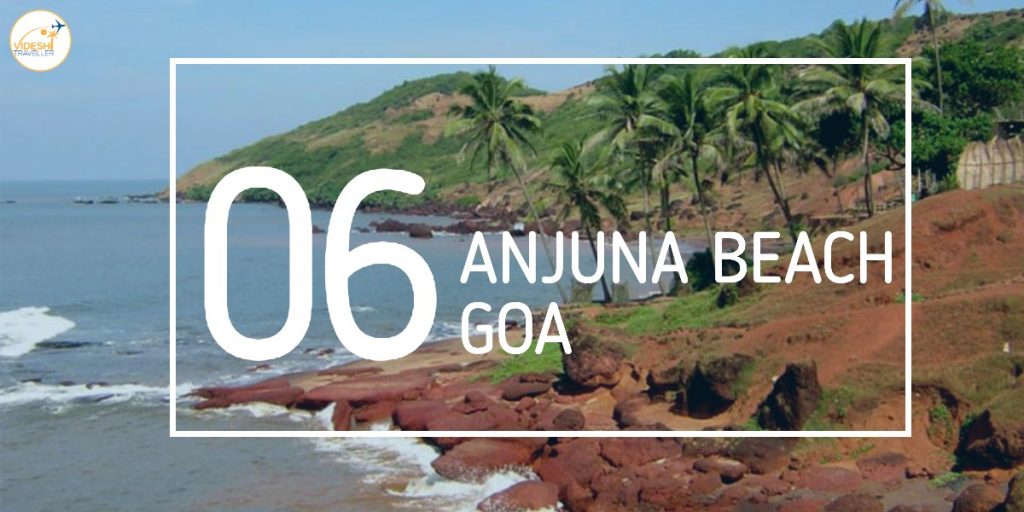 Along the beach will be local markets vibrant with haggling and the everyday sparkle, that you just can't miss. Between your lazy encounters with the beach, you can also volunteer at an eco-village
7) Sarahan, Himachal Pradesh
Sarahan has countless views, sceneries and landscapes and no matter for how long you stay at this place, a walk through its endless forests and valleys will let you leave behind all you want to and let go.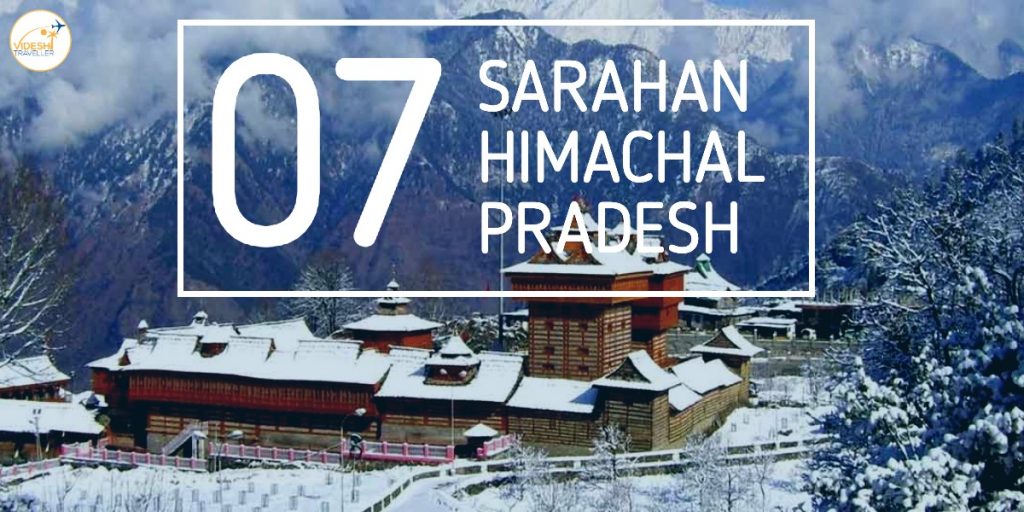 8) Auli, Uttarakhand:
Auli  is renowned for the fascinating ski resorts and stunning natural vistas. Bounded by the snowy peaks of the Himalayas, this hilly terrain gives the backdrops of oak fringed slopes, coniferous forests, apple orchards and fine deodar trees and spectacular views of the lofty mountain ranges like Nanda Devi, Mana Paravat and Kamat Kam.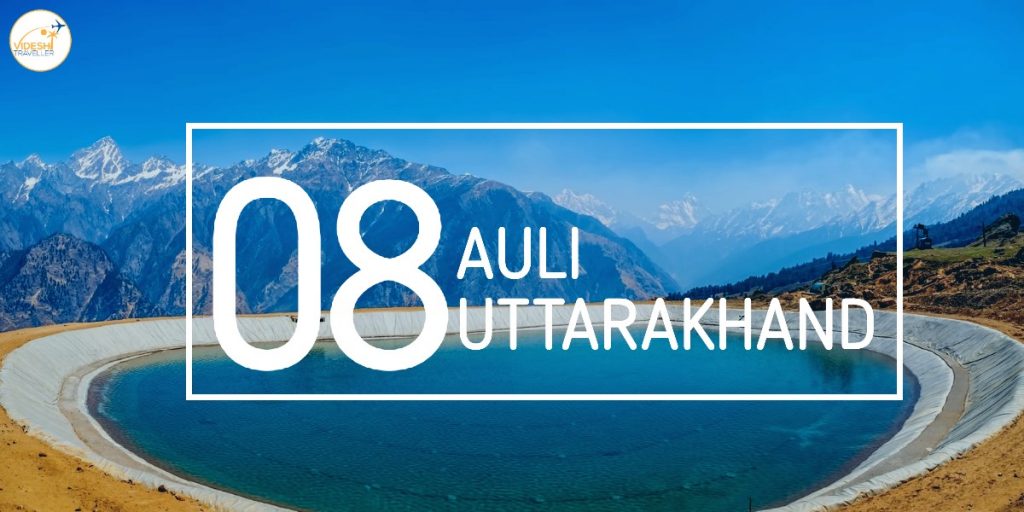 9) Mawlynnong, Meghalaya
Mawlynnong is about 100kms from Shillong town. Besides being an incredibly clean, in fact the cleanest village in Asia (as proclaimed by BBC), Mawlynnong has a lot more to its credit.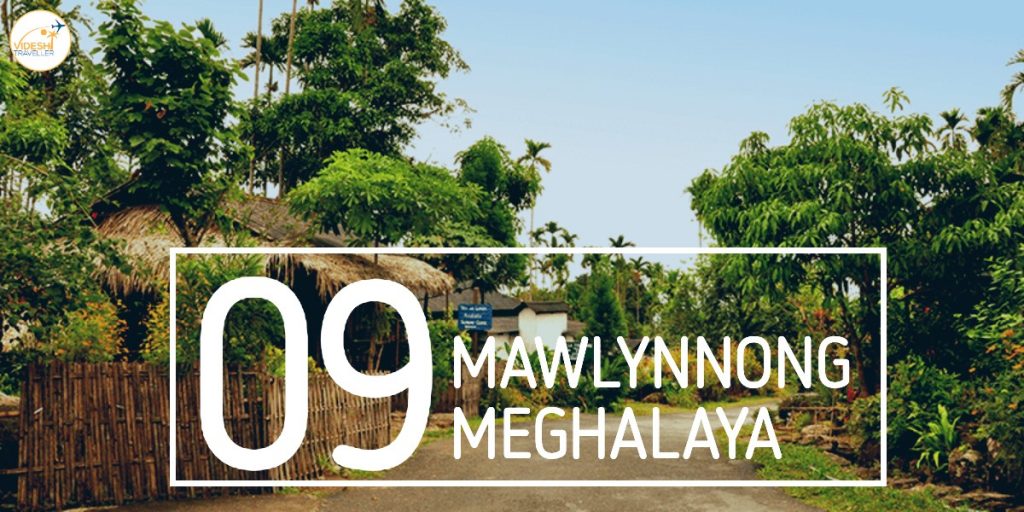 There is a 100% literacy rate and a surprisingly high women's empowerment situation in the village. While strolling around the village, you will be struck by the orderly rows of houses each with its little vegetable and flower garden and animal cage.
10) Ahmedpur Mandvi, Gujarat
Ahmedpur Mandvi is one of the finest beaches of India and the beach falls in the Indian state of Gujarat. What makes this beach beautiful is the fact that the whole beauty is simply awesome due to the fact that it consists of white sand along with blue sea water.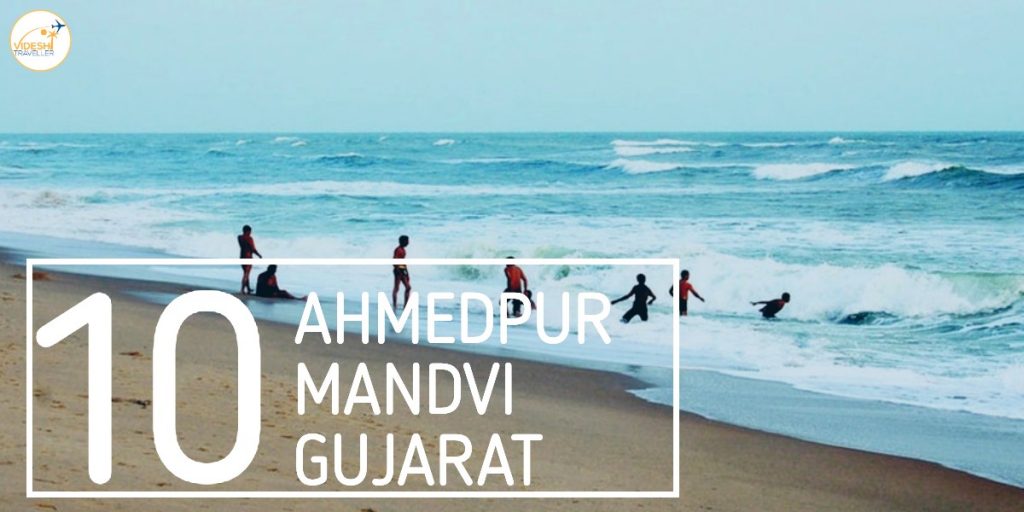 The atmosphere is mesmerizing to say the least and you will potentially enjoy to the fullest for sure.
So Friends Tell Your Dream Peaceful Place in India in Comment Box.