Top Most World's Best Party Cities ~ NightLife Experience:
If you're looking for a destination where you can get some incredible nightlife with party mode experience without putting a serious hole in your travel budget, you can opt out any of these cities to move beyond. Partying is fun and fun is good. Hereby we would like to help you showcasing rank of the best party cities in the world.
Best Party Cities in The World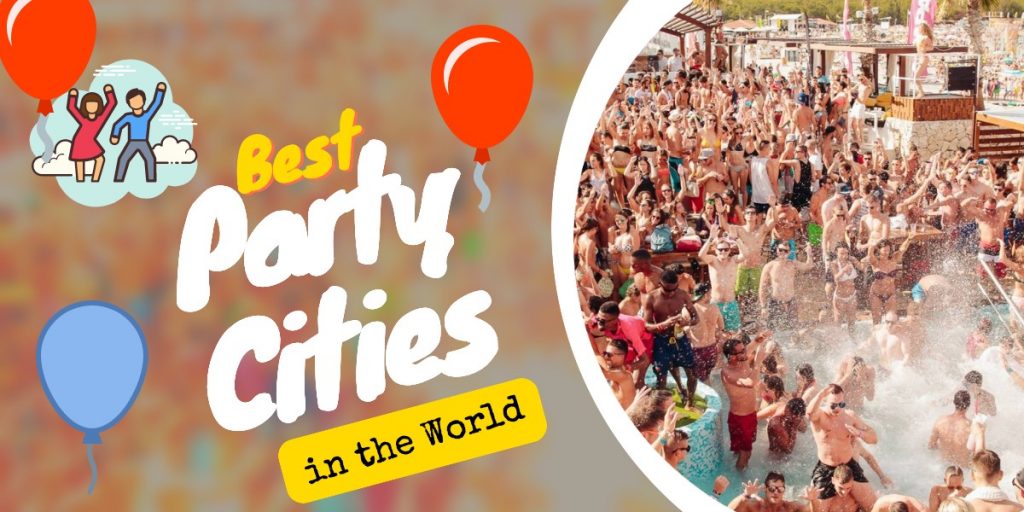 It is such a fun project, though a fair number of our recollections compiled to the list of best Party cities in world. While the world is busy snoozing, this is the time when party zombies in Buenos Aires, Argentina head out to paint the town red. Beginning after midnight, the revelry extends way up till the break of dawn at 6 am. Those who are looking for a good party place in the world for a stag, birthday, Anniversary or New Year's Eve, these are places where you can fulfil your desire for enjoying with exotic people & feeling.
Top Places in World For Nightlife Experience
In many of the world's greatest cities, partying till dawn will cost you. But not in Madrid, Montreal & other amazing (and affordable) nightlife cities we listed below are indeed amazing. if you're party love and believe in party hard with other travellers during your journey and want to enjoy the wild side then these are places where you'll find your destiny.
If any traveller or visitor go on holiday, then always look for the fun, dancing, adventure, beautiful nights & good time always by visiting the bars, clubs, pubs etc around the world. One Question rise in head best nightlife in the world. So Here we'll explain about the top 10 nightlife cities as follows ;
Party In Rio De Janeiro, Brazil
Rio is the party city of Brazil, and over every year millions of people gather there to attend Carnival, a festival that has been celebrated for long ago. You can spend the early day lounging on postcard-perfect beaches, maybe playing some volleyball and later in afternoon when the sun's high you can move on. You can head into town after dark for party, to dance, drink, the night away with your special invitee there.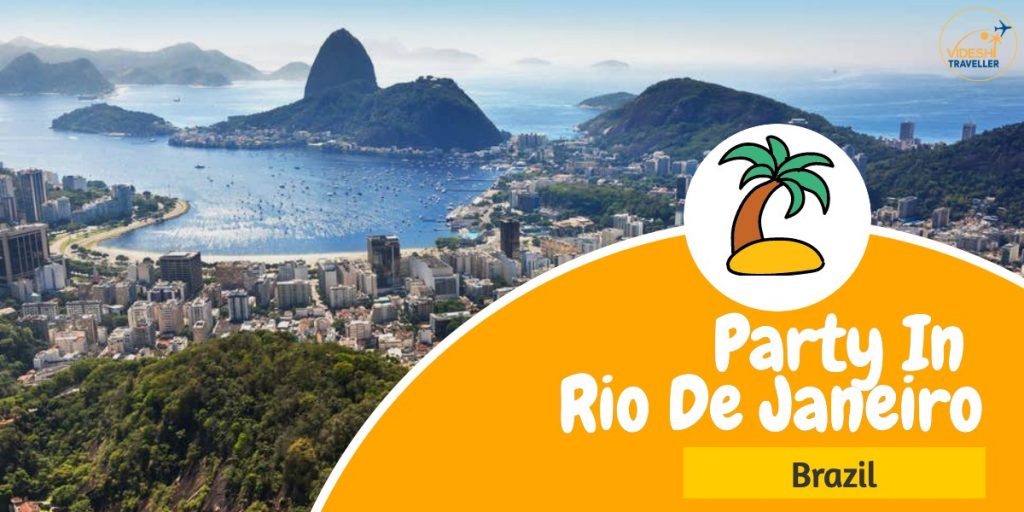 Rio has the perfect mix of beach life, tavern culture, and party verve. You can't help but have fun here. A night out in Lapa or Santa Teresa will hook you deeply in your soul and you might not want to ever leave. The beer and cachaca flows. Music bumps on the streets & much more you would find there.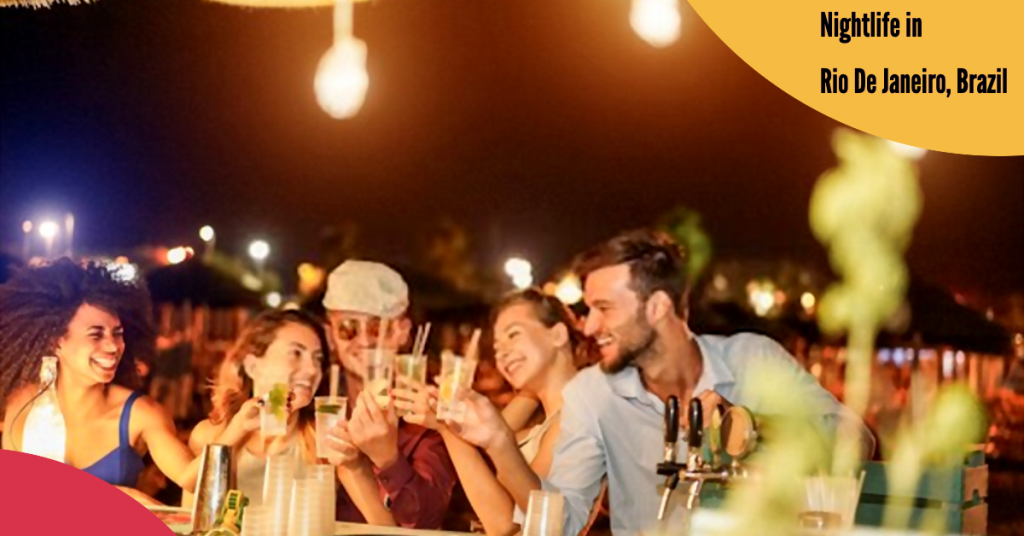 Party In Berlin, Germany
Berlin is famous for lots of reasons: it's cheap, it's fun, it's cultural, it's cool, and oh, there are probably more clubs than there are people. Notoriously the coolest clubs are here for party. But Berlin is best known for its all-nighters, so stay up at Watergate in Kreuzberg for an epic panoramic sunrise over the River Spree.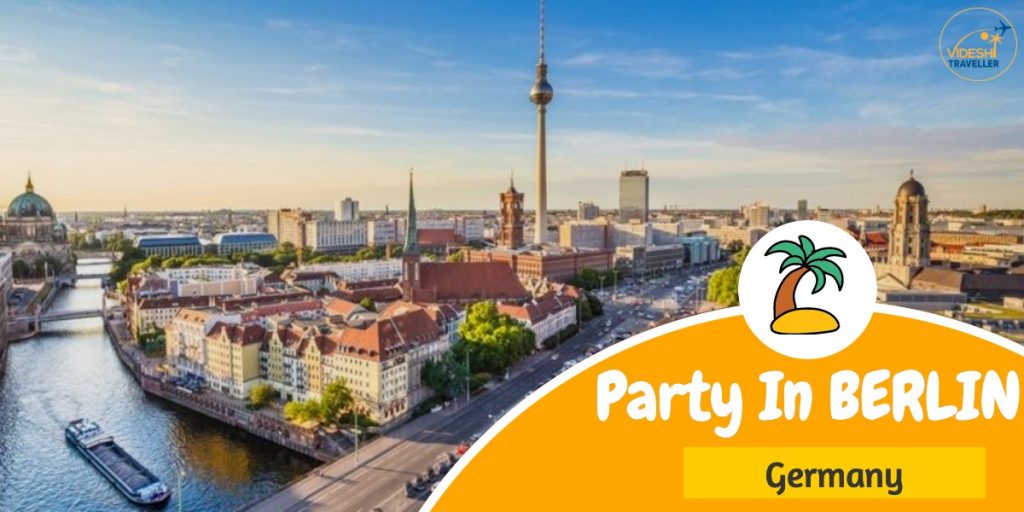 That being said, Berghain, the capital of techno scene since 2004, is known for turning people away for no reason so have a backup plan. For Club recommendations we assist you to Head down to Puschkinallee which houses some of Berlin's best clubs like Chalet and Club der Visionaere for a taste of everything.
Party In Athens, Greece
There is nothing beyond than Hangover in Greek which says a lot about the culture and how Greeks like to enjoy a drink; slowly. The Athens party scene summarizes so much of the best of Europe.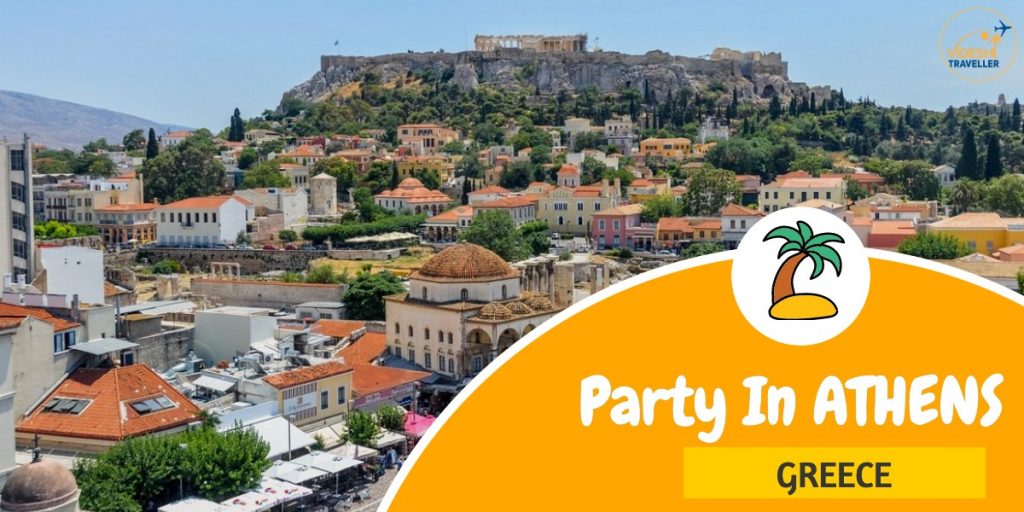 It's diverse, eclectic, welcoming, full of good temper, and doesn't really even get going until 1am or so. Mega clubs like Islands and beach bars like Bolivar still leave plenty of space in the landscape for the groovy small-room techno spots in the Placa.
When you think party in Greece you naturally think of islands like Mykonos, but truly it's tough to compete with Athens. Athens offers a wide selection of nightlife, satisfying all preferences and tastes.
All time classics at Vinilio, vibrant nights at Pixi in a renovated industrial space in the center of Athens, in the lively nightlife district of Gazi, lively atmosphere, great cocktails and high energy until the small hours.
Party In Montreal, Canada
No matter what time of year you visit Montreal our nightlife will amaze you. Montreal is the jewel in Canada's cultural crown. Its cool, arty vibe comes from the low cost of living, which allows grassroots artists to flourish so it's no surprise the nightlife scene is dashing.
Montreal attract famous D.J's from around the world and they can often be seen at top clubs like New City Gas, Stereo Nightclub.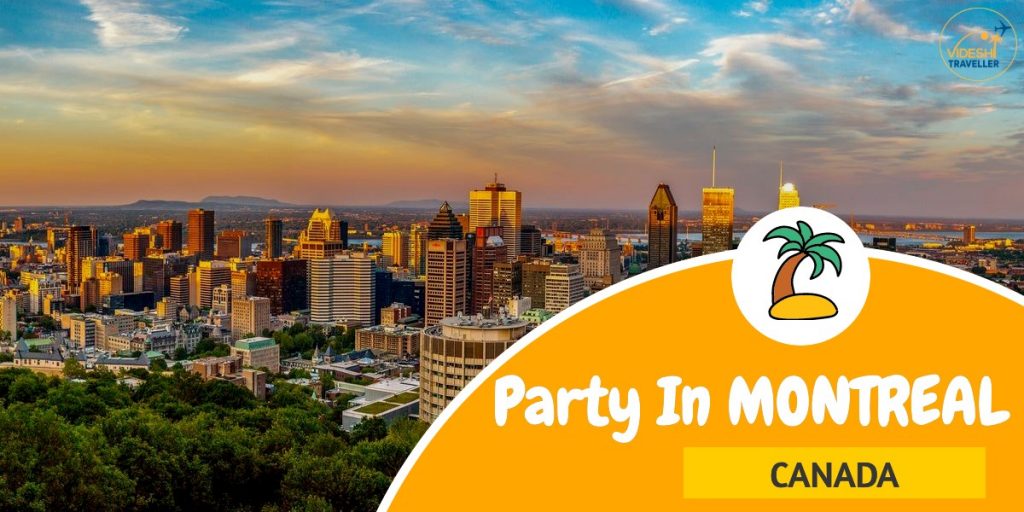 If you're serious about dance music you can check out New City Gas, a coal-plant-turned-club for party. The Jazz Festival, Osheaga, Black and Blue are but a few attractions to this city for lovers of dance and music. In fact we love our jazz so much that it can be found at many lounges and restaurants / bars in the city.
Montreal has no shortage of brunch options in case of Party. There is actually so many outstanding brunch spots, you just need to pick the one as per your schedule.
Party In Las Vegas, USA
They don't call it Sin City for nothing. Las Vegas is one of the few cities where you don't have to leave your room to find trouble.
Here in Kaos Nightclub which is ranked one of the newest club venues in Las Vegas you would enjoy the indoor & outdoor dance music environment. Kaos Nightclub will be the largest club in Vegas you found.
It combines both indoor and outdoor environments to explore. You can expect performances from Cardi B, Marshmello, Kaskade, and G-eazy.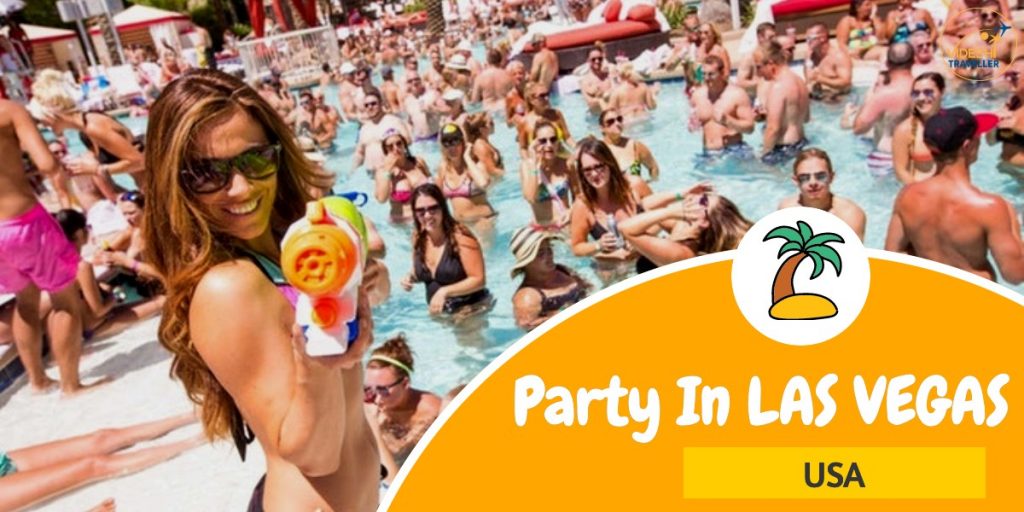 Whereas on other hand at Wet Republic pool either in terms of size and energy or in terms of crazy crowd that would be hard to beat Wet Republic at the MGM Grand.
If you can bear the long lines to get in and the TSA-style security check, you'll enjoy a wild atmosphere with champagne showers, beautiful model like servers, and a rowdy party crowd.
Party In New Orleans, USA
New Orleans likes to stay up late. The city that is the birthplace of jazz and cocktails and hosts Mardi Gras every year.
While music is the local language any time of the day or night, come sundown in New Orleans, opportunities to listen and dance to live music and catch cabaret shows. In all fairness, NOLA is built to be a great drinking and party city. It's in the deep tissue of the place.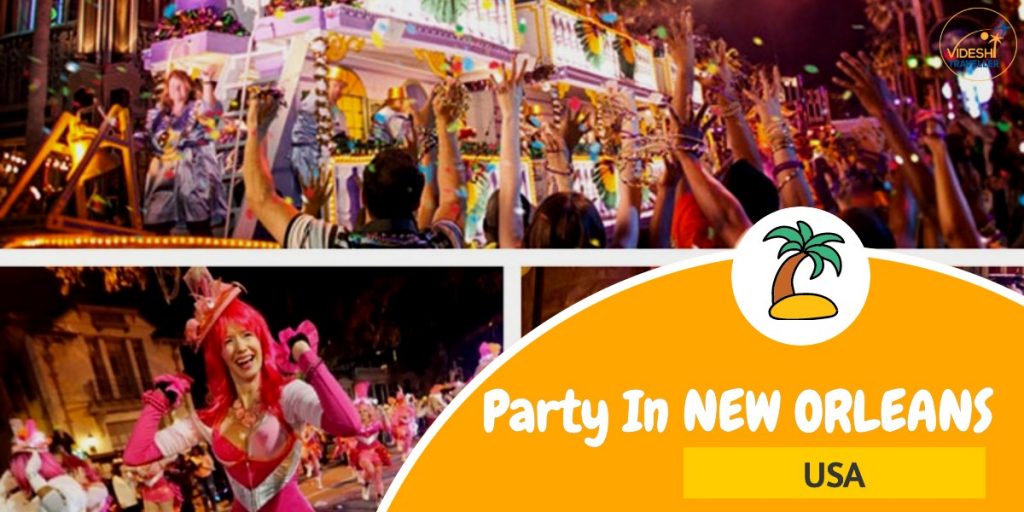 There's amazing, cheap food that's perfect for a hangover (po boys, rice and beans, fried oysters, all the Bloody Marys and there's a bar for everyone.
That's not only our recommendation to you about New Orleans but travelers too love New Orleans. You can start the night in an old pirate bar, move onto a ritzy Jazz bar, and end up at a hip-hop club until the sun comes up
Party In Buenos Aires, Argentina
Palermo Soho knows how to party. If you're looking for the wildest of the wild, with a high chance of tango involved – head to Buenos Aires. Everything is beautiful, including the wine.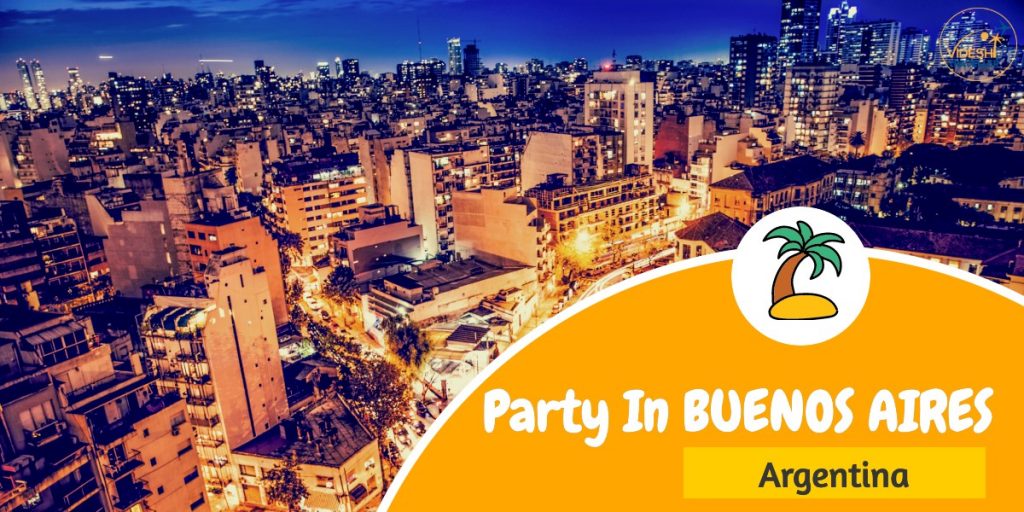 Bieber was spotted partying in INK Buenos Aires. But this two floor lounge is not only a night club, it is also a distinguished restaurant. Music and runway shows will complement your dinner and serve as a taster for the upcoming party.
After a few drinks, leave all your inhibitions behind and dance around the pole like Argentinean TV stars. Enjoy the Pop music, reggaeton, and house music in this stylish Palermo's disc
Party In Mumbai
Although a lot of Mumbai clubs cater to opulent VIP partygoers, the 'city of dreams' still has a clutch of renegade promoters pushing the underground sound. Hunt out parties by Wild City, Magnetic Fields and Grime Riot Disco: the latter operates a series of covert pop-up parties at various venues around the city.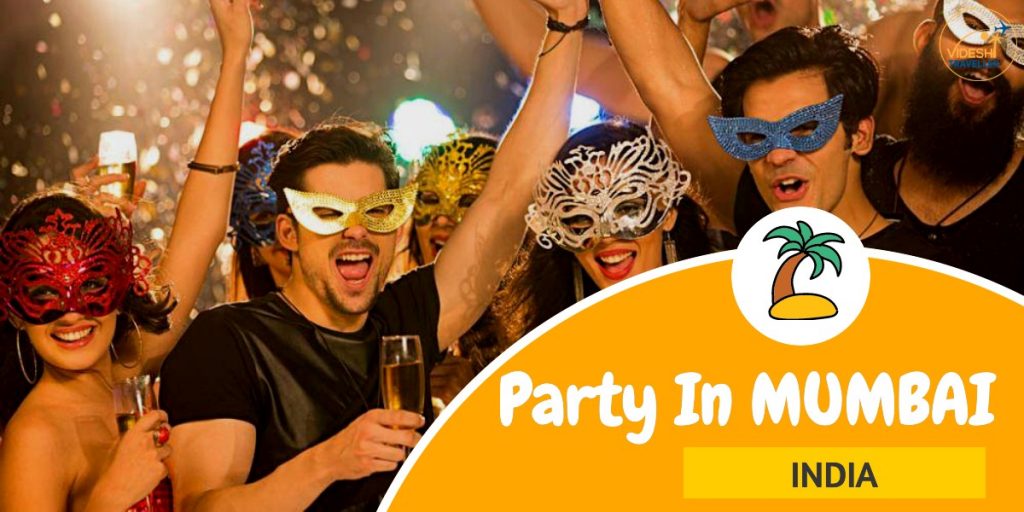 so you'll need to sign up to find out more. It's also worth checking out reggae-themed bar Raasta or millennial hangout-chain Social, especially the Khar and Carter Road venues.
Party In Tel Aviv, Israel
In Tel Aviv, the coldest months are December and January at 14°C on average, but in the summer it's a toasty 20-28°C from April to November you would find best and awesome time to go for Party in Tel Aviv, the super city of Israel.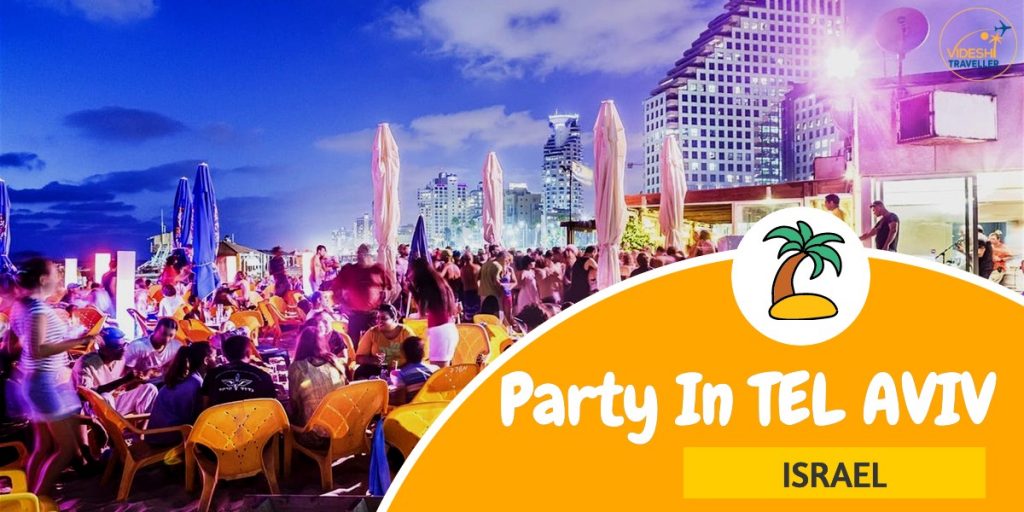 Aviv is becoming the new 'city that never sleeps' with a clubbing mentality that rivals any of the legendary cities of Europe or the U.S. Diversity is the name of the game when it comes to clubs in the city. Belgian DJ brothers, the sensational Dimitri Vegas and Like Mike will return to Tel Aviv in May 18.
The duo have become highly sought after, rising to critical acclaim in 2012, and performing alongside many of the biggest DJ's in the world, and remixing for many of the world's top singers including Lady Gaga & Jenifer Lopez.
Nightlife in Barcelona, Spain
To do best things in Barcelona, Spain in Nightlife is incomparable and its has true identity that will delight everyone to enjoy the night with some extraordinary adventure. Barcelona is one of the top party places in the world with some nightlife experiences.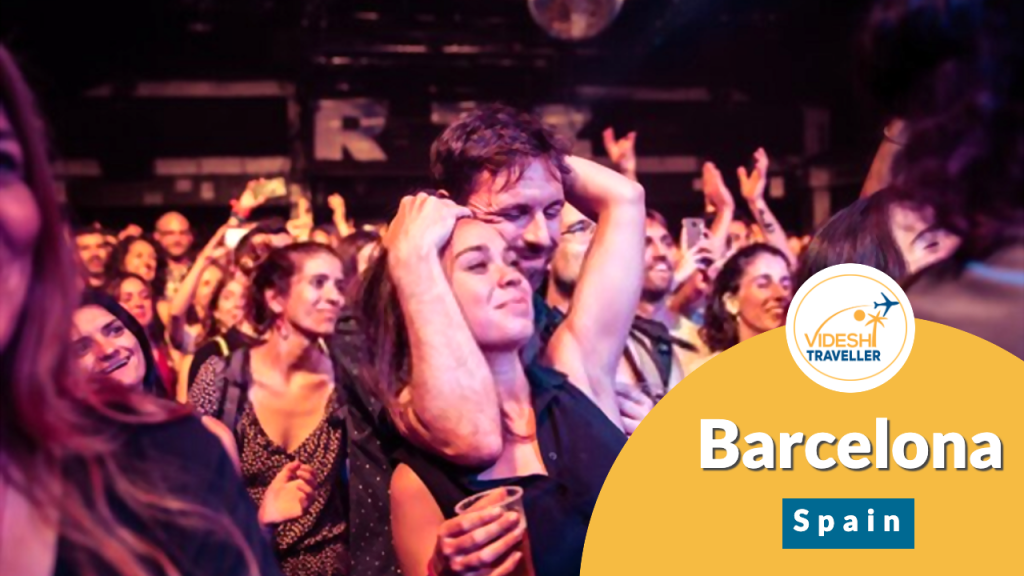 Barcelona is known for the bars and discos with best nightlife, here every person will find out about an impressive variety of bars including good jazz and warm atmosphere. Barcelona's Olympic Port Area is one of the best area with bars e.g. tapas bars, cafes, chocolate bars, cocktail bars, Whiskerias, Xampanyerias bars with fashionable good environment and nightclubs.
So We'll recommend every travellers to the Barcelona for the best Dicos, Clubs and Bars in the world with new adventure. Always Remember the Nightlife in Barcelona always begins For Bars at 10 PM & Close around 2:00 AM or 3:00 AM (On Weekends) and For Discos at Midnight or 01 AM & Closes before 6:00 AM Or 7:00 AM in the morning.
Nightlife With Best Party Cities in The World
You have authentic pubs, swanky cocktail bars, rooftop lounges, cabaret shows, jazz acts, opera performances, live gigs, music, dance, cocktails and so much more in these cities we enlisted. Here above we provide you a list of top 10 Greatest Cities in the World to Party.