Best Car / Bike Road Trips From Delhi To All Over India:
If you are planning for a perfect weekend gateway from Delhi then you are right here provided the best Car & Bike Road trips knowledge. Road Trips originating from Delhi to Hill places in Himachal Pradesh, Uttarakhand & many other places are explained here with best suited Trip deals.
Best Car / Bike Road Trips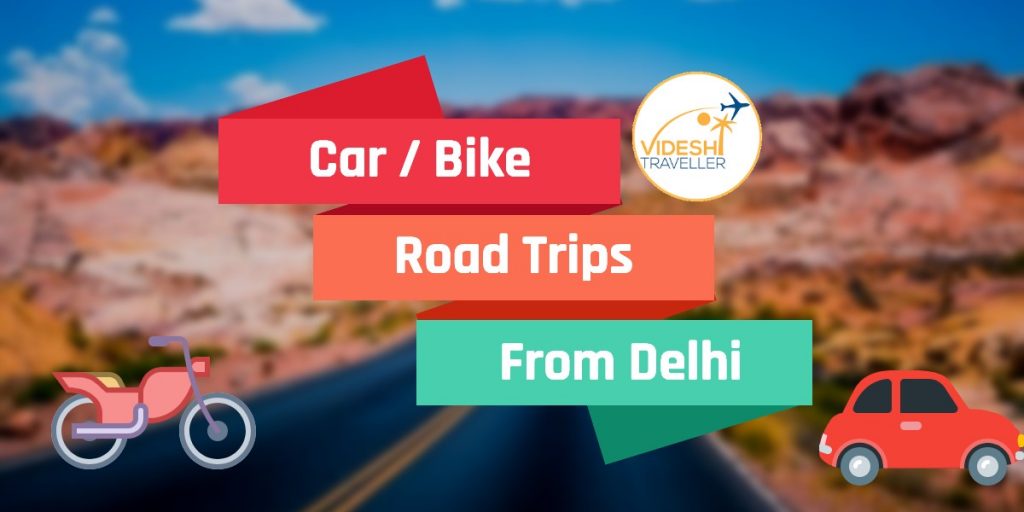 By exploring Garhmukteshwar, Mussoorie, Bharatpur Bird Sanctuary, Rishikesh & other nearby beautiful places you can enjoy lush green nature, various water falls, summer trekking, winter trekking, pilgrimage, Yoga, camping, water sports & other activities. If you along with your friends or family members are looking forward to select road trips either by Bike or Car then you are hereby provided with the best deals as per your assigned budget and selected destination.  
You have a look at these spectacular options we are providing for Best Car Trip / Best Bike Trip deal from Delhi. Everybody wish to escape from the traffics and shrill noise of the Delhi city at-least for a few days or weeks for vacations. All you need to do is to select a Road Trip deal we assign either by Bike or Car you find feasible to.
Trips From Delhi
You can plan a Road trip using Bike or the Car that you love most to the hilly  stations like Ladakh/ Mussoorie/ Garhmukteshwar etc. Riding on a Royal Enfield or driving on a Car with friends would be that you love most in vacations.
This vacation we can fulfill your travel dream to these destinations by Road trips we are assigning, based on feasible deals you would find no-where else. In Hilly areas / deserts driving a motor bike is perhaps one of the most courageous and challenging task many think, but with friends voyaging on trip can overtake all fear you would think about.
The hundreds of kilometers of road trip and finally hill climbing/ rafting / pooling/ camping & other excitements will overtake all un-experiences a biker imagine before a road trip. In Hilly areas the roads are at an altitude of thousands of feet and above, and after reaching there at top the breathing every climber take, overtakes everything he faced reaching there.
Being located in the neighborhood of the Himalayas, Gangetic plains and Thar Desert, makes New Delhi a center point for India's Best Road trips. Lush Green Valleys, Snow-capped peaks , High Altitude passes and fill more zeal among touristers.
Here's a list of some selected destinations which can be explored by touristers planning a trip from Delhi-NCR. For example it would be more than awesome when friends with Royal Enfield start their journey via Highways to the Hill stations in Himachal Pradesh, Uttarakhand & other parts. There's no reason you should miss out on these trips. You can book the Road trips (Bike Trip / Car Trip) would suit you most from authorized & reliable Travel agency.
Delhi To Garhmukteshwar Car / Bike Ride Trip
Garhmukteshwar is like mini Varanasi. The main attraction is the Ganges and the bathing ghat along it. The Ganges here can be seen flowing water as far as the eyes can see where tourist can take a bath in Ganges River. Pick up From Your Hotel Drive to Garhmukteshwar.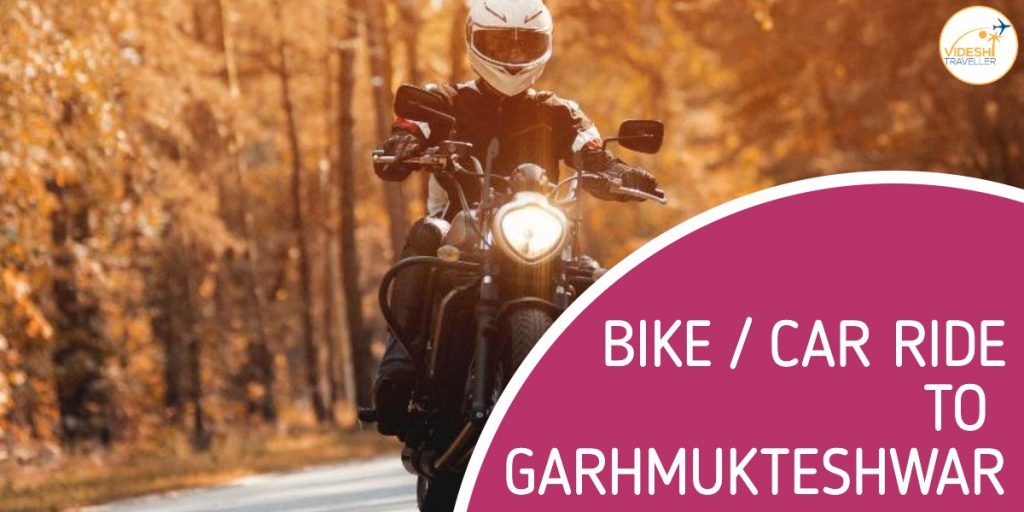 Garhmukteshwar is a place of hoary antiquity. The place has been mentioned generously in Bhagvat Purana and the Mahabharata. Garhmukteshwar is believed to be the part of the then city of Hastinapur, the capital city of Kaurvas. Kaurvas were one of the protagonists of the famous Indian Epic Mahabharata. The place once boasted off a very ancient fort that is said to be built by later Pandavas.
Delhi To Chandigarh Car / Bike Ride Trip

The most planned city in India, Chandigarh is not only a best suited place to visit via Road on a weekend, but also serves as a base from where you can drive to the hill stations in Himachal Pradesh. Shimla and Kasauli are extremely pretty hill stations near Chandigarh, around 2-3 hours of a pleasant riding from Chandigarh. Connecting Delhi to the rest of Punjab, the Grand Trunk road or GT Road is quite important for the economy, and is in a reasonably good condition to ride/ drive on.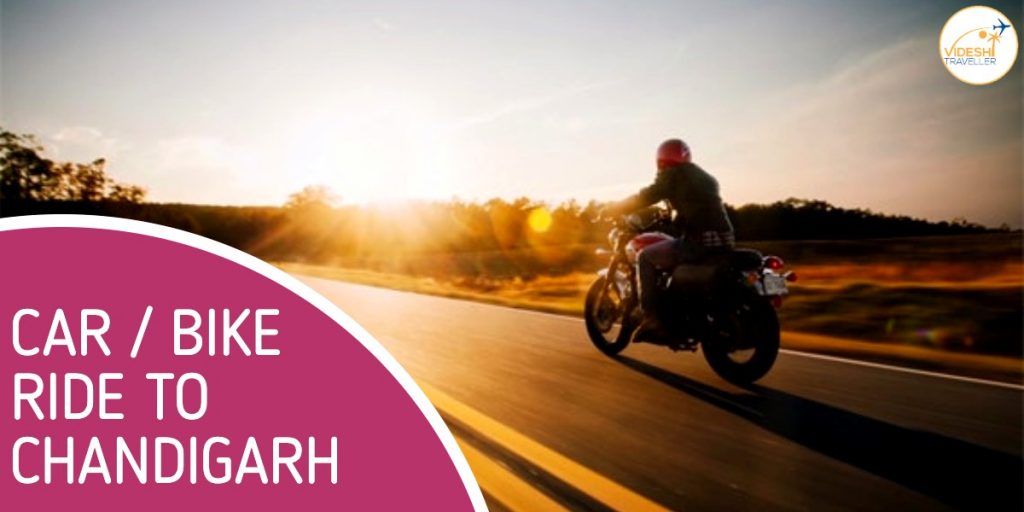 Delhi To Mussoorie Bike Trip to the Hills
"The queen of hill-stations"- Mussoorie, yes, if your idea of the perfect holiday involves tranquil hills, untouched nature and a blissful holiday experience either with Friends or Family Mussoorie is best among others. Mussoorie is the place you should be heading to Nestled amidst the foothills of the Garhwal Himalayan ranges.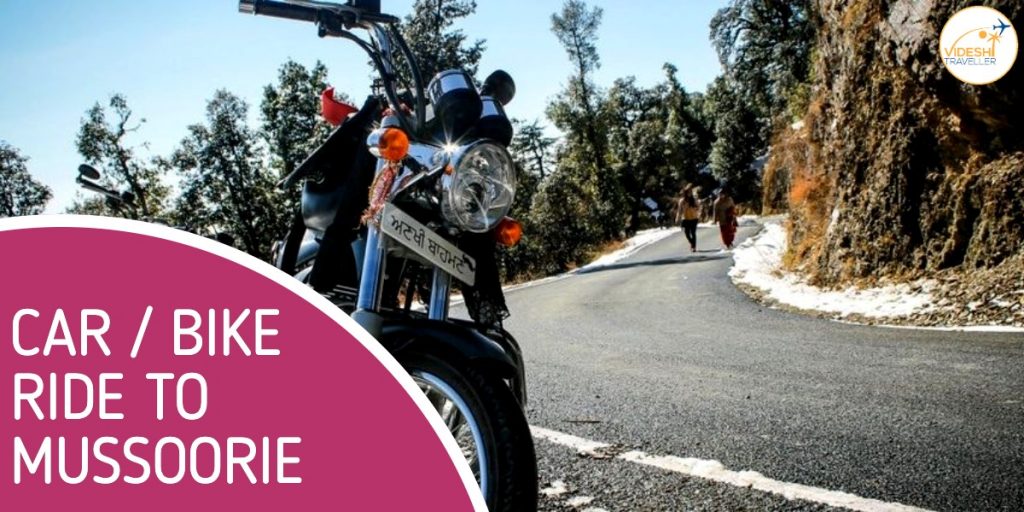 Mussoorie is also known as Queen of the Hills, stands at an altitude of around 7000 feet above sea level, keep a quire cool and pleasant climate throughout the year. The pristine, natural beauty of Mussoorie makes it a very popular choice of holiday trips especially for Youth. Enjoying & Voyaging with Friends / Family members will add more inner tranquility  
Delhi To Nainital Car / Bike Ride Trip

Known as the "Lake District of India", Nainital is one of the most beautiful hill stations in North India. Surrounded by mountains on three sides Nainital is located around the beautiful lake Naini Tal. This lake resort is situated at a height of 1,938 meters.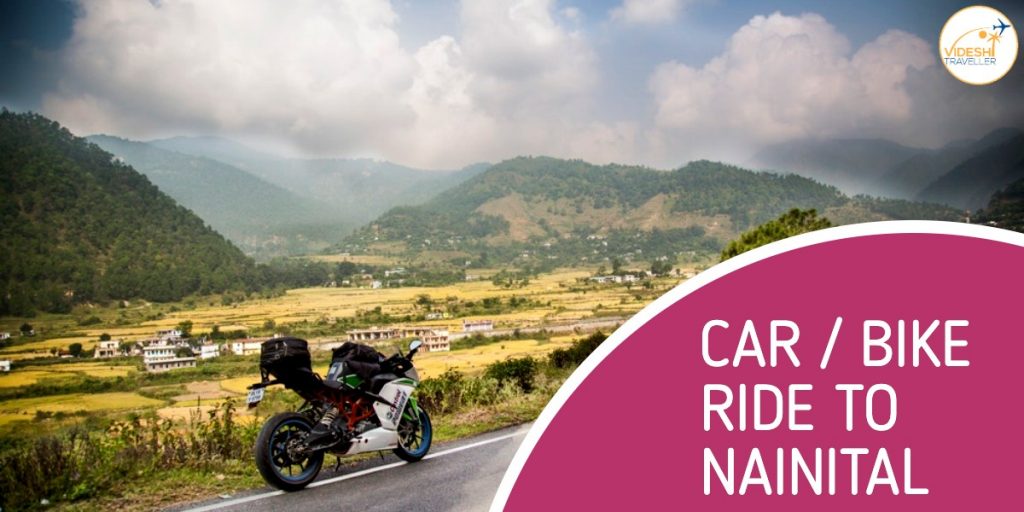 There are many legends associated with the place. One of the popular hill stations in the Himalayas, Nainital is one heck of a place for road trip from Delhi. Though it is considered to be a year-round destination, one could avoid visiting this place from about July-September, mainly to avoid the monsoon which often causes road blockades.
Most of the people travelling to Nainital via road take the Delhi to Hapur then Moradabad and Rampur route to reach Nainital.
Delhi To Dharamshala Car / Bike Ride Trip
Settled in the beautiful Kangra Valley, with dense forests, numerous streams, cool breathing air, attractive surroundings and the nearby snowline, Dharamsala has everything for a perfect holiday plan. It is also the headquarters of Dalai Lama.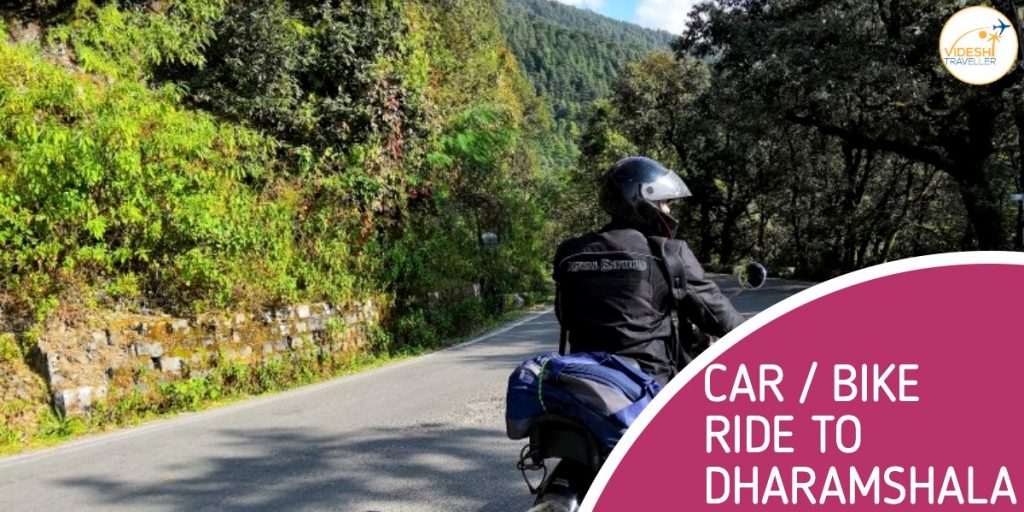 Though a bit far compared to other road trip locations, this quiet, peaceful hill station is one of the must visit road trips from Delhi.
So Tell Your Dream Car / Bike Road Trips in comment box.