Bali Visa for Indian Citizens: Required Documents, New Visa Rules:
If You are Indian Citizen and Planning to Travel the Bali, an island located in the South-East Asia then it is easy. Bali Visa is free for a visit or travel of up to 30 days for Indian Travellers. Indian Visitors do not need to VISA for travelling, they can travel the Bali with Visa on Arrival facility which is only for Indian Citizens. This article on Indonesia Visa will surely help with proper understanding aspects regarding to the requirements, documents and new rules criteria for the Indian travellers.
Bali Visa for Indian Citizens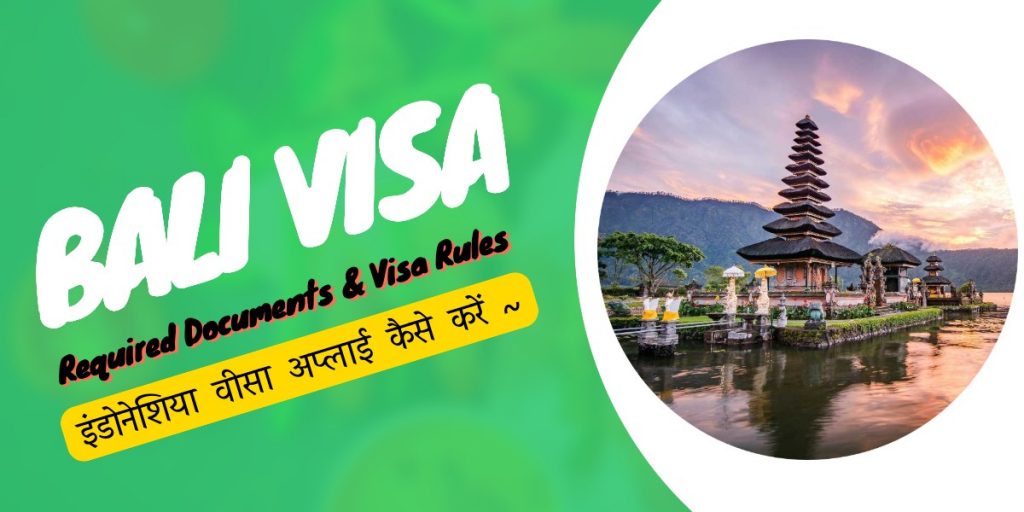 Indonesia gives the permission for free visa to Indian Citizens but before travelling to Bali everybody must be aware about the VISA on Arrival Requirements, rules & regulations with criteria. The Traveller don't need to pay the extra fees it's free for India.Here is a complete guidances regarding to rules & regulations, visa fees, documents etc which must read before travelling to the Bali.
Bali (Indonesia) VISA Rules & Regulations / Documents:
There are some general rules and regulations which Indian Traveller must know for your happy journey in Bali which are as follows:
(1) Valid Passport: One Must be at least 6 Months Valid Passport with space for the visa stamp.
(2) Travel Purpose for Bali : As a general rule Bali welcomes the Indian Travellers as tourist. so you should have Travel purpose which defines that you are not doing any types of business activity.
(3) Visa Exemption Stamp : As a traveller one can stay 30 days for Visit in Bali for this one doesn't need any types of visa. For this Traveller will get the VISA Exemption Stamp at the Immigration counter.
Note: Visa Exemption can not be extended than 30 days.
(4) For Extending the Days In Bali: if One wants to stay more than 30 days to 60 days for travelling in Bali, then according to immigration law there are two options through which traveller can stay
Indonesia Visa Application Form
(1) Visa on Arrival (VoA) For Indians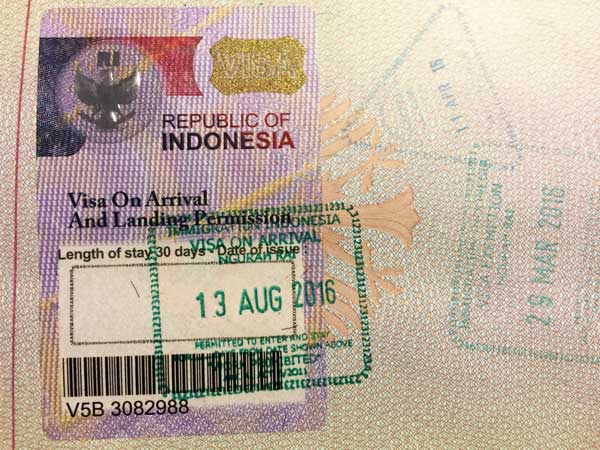 (2) Social & Cultural Visa B-21 for Indians
(1) Visa on Arrival (VoA) For Indians
Indian Citizen do not need to apply online or offline just simply obtaining Visa on Arrival (VOA) in immigration hall in Bali where you landed. It is just for 30 days and simply can be extended one more than 30 days:
Documents for VISA On Arrival for Bali:
Valid Passport
Proof of Purpose of Visit or Stay
Proof of Return / Onward Ticket for Flights
Proof of Accommodation
Proof of Money for Expenses during stay in Bali.
VISA Fees:
Cost for the Visa on arrival: USD 35
Cost for an extension in the Immigration office (IDR 800,000) ca. 61.5 USD
Voluntary: Visa Agent Fee (IDR 350,000) ca.USD 26.50
if you have any queries ask in comment box.