Australia Tourist Visa For Indians Form ~ Requirements Documents:
If You're planning a holiday with friends & family to Australia, there is a simple process to apply for an Australia Visa by filling the all correct details. Australia is famous for beaches, deserts, the bush and the outback with beautiful beaches. So if anybody who wants to travel Australia, must apply for tourist visa. Here we explain about Australia Tourist Visa with requirements, documents checklist and fees with terms & conditions.
Australia Tourist Visa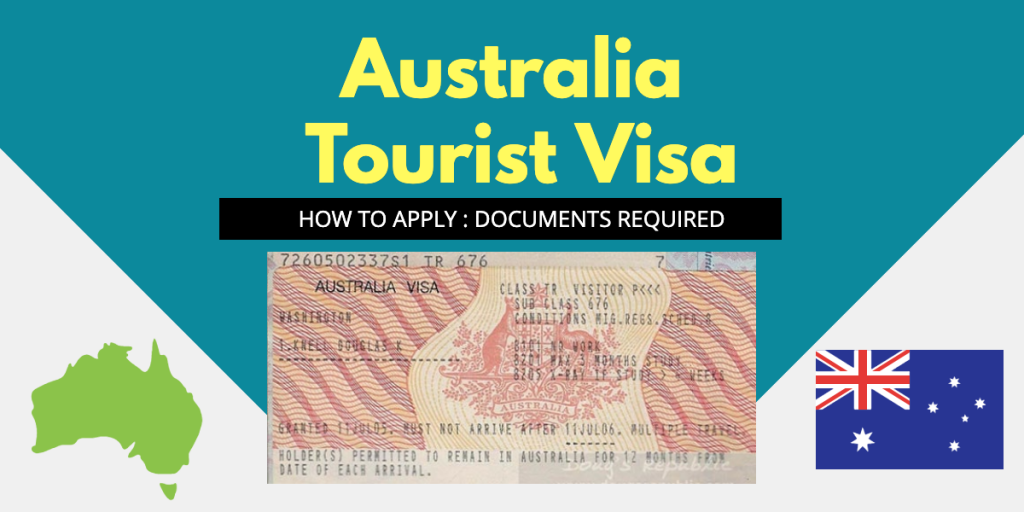 Planning to Travel the Australia, the Australian Visa immigration office requests to apply for a visa application process by paying the fees and submit the Australian Embassy or Consulates. The Visa process for the Australia Visa is very detailed and have to fulfil the all the required information according to your common and additional documents checklist. The Australia Visa is issued according to their different types of visa like Business visa, Tourist/visitor visa, Work visa and Study visa etc.
If one wants to Australia for (holiday, sightseeing, social or recreational reasons or to visit relatives or friends, so Before applying for the Visitor Visa – Tourist Stream, always remember to apply the FORM 1419 by reading the all information carefully.
Along with These there is some visa categories for Visitor Visa :
If applicants want to visit the Australia to visit family members, then you must use the form 1418 Application for a Visitor visa – Sponsored Family stream;
A Visit for Medical Treatment the use Form 48ME Application for a Medical Treatment visa ;
A Short Business Trip, Use the Form 1415 Application for a Visitor visa – Business Visitor stream;
While filling online application form, one must complete the all questions in all sections asked during application process. Note: applicant's children or dependent must apply seperate their own form.
Australia Visa Conditions
Visa Condition 8531 : Applicant must not stay in Australia After the Visa Expiration Date.
Visa condition 8558 : Applicant can not stay more than 12th months.
Australia Visa Fees & Charges
Visa subclass
Note
Base application charge
Non-internet application charge
Additional applicant charge
18 and over
Additional applicant charge under 18
Visitor (subclass 600) – all streams (excluding Frequent traveller stream)
1a
1b
AUD145 = 7000 INR
N/A
N/A*
N/A*
Pay Fees Here : www.homeaffairs.gov.au/trav/visa/fees
Visa Validity : 3 or 6 Months
How To Apply Australia Tourist Visa (Online / Offline)
Indian Passport holder can apply for tourist visa online and on paper through specific process and to apply online, applicant must apply through immiAccount.
On Paper Visitor Visa Process:
To Apply Offline, applicant can travel Australia through the Australian Visa Application Centre by the contracted service deliver partner appointed by the Department of Home Affairs which issue the visa application services in India.
Online Visitor Visa Process:
(1) First gather all your documents (Common & Supporting)
(2) Now Log In or Sign Up for the ImmiAccount : https://online.immi.gov.au/lusc/login
(3) Now Fill the all details:
Start an application
Continue a saved application
Attach documents to an application
Document limits
Copy a visa application
Share an application
Send an application
Tell us if you made a mistake
Update your details
Tell us if your situation changes
Check your application status
Check what information to give us
Check messages from us
Withdraw an application
Remove an application
Import an application
Use My Health Declarations
(4) Submit Family Applications with Individual (if any)
(5) Pay the Application Fees
(6) Visa Approved or Not, will be notified by the department
Required Common Documents for AUSTRALIAN Visa
Filled Visa Application Form 1419 (Visitor Visa) | Form 54 Visa | Form 956 Visa & Signed
Original & Valid Passport with validity of minimum 6 months from the date of submission of the visa process.
Copy of the First, Last Page, Observation Page (if any)
Proof of Confirmed Onward Flight Ticket
2 Recent Passport-Size Photos
A Cover Letter Address to the Australia High Commission, New Delhi With Mentioning about the Purpose of Visit to Australia, Travel Itinerary, Details of traveller, Date of Travelling & Duration of stay during your visit.
Last 3 Years Income Tax Returns (ITR)
Last 6 Months Original Bank Statement attested & signed by the Bank Official
Full Travel Itinerary of Australia Visit
Proof of Accommodation like Stay in Hotel / Hostel / Airbnb Apartment
Health Insurance
Additional Documents for AUSTRALIAN Visa:
(1) For Employees:
Last 6 Months Salary Slips
Original Leave Letter Signed by Your Company Employer
(2) For Business Person:
Certificate of Company Registration
Cover Letter on the Company's Letter Head signed by owner
Business Financial & Taxation Documents
(3) For Students:
Original NOC Letter Signed By the School or College
Student ID Card
(4) If Family or Friends Stay in Australia :
Immigration Status of family or friend in Australia
Passport & Visa Copies of the host in Australia
Invitation Letter
Relationship Proof