A stray tabby cat has been living on the streets of Montreal for years, enduring numerous bitter Canadian winters.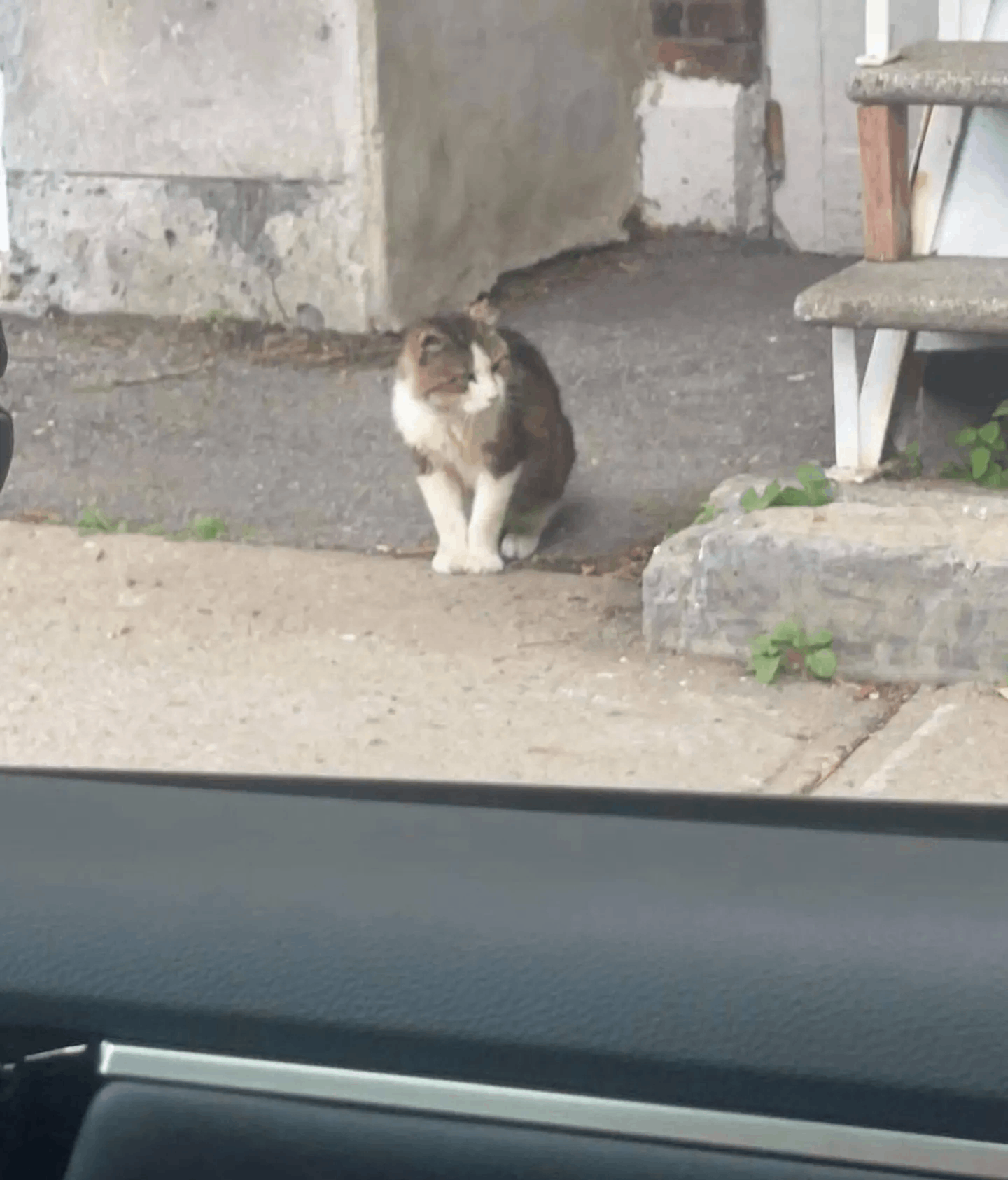 The elusive cat was discovered by a man, who started feeding him every day. He built a temporary cabin for the cat under the stairwell, which it claimed as its residence for a while.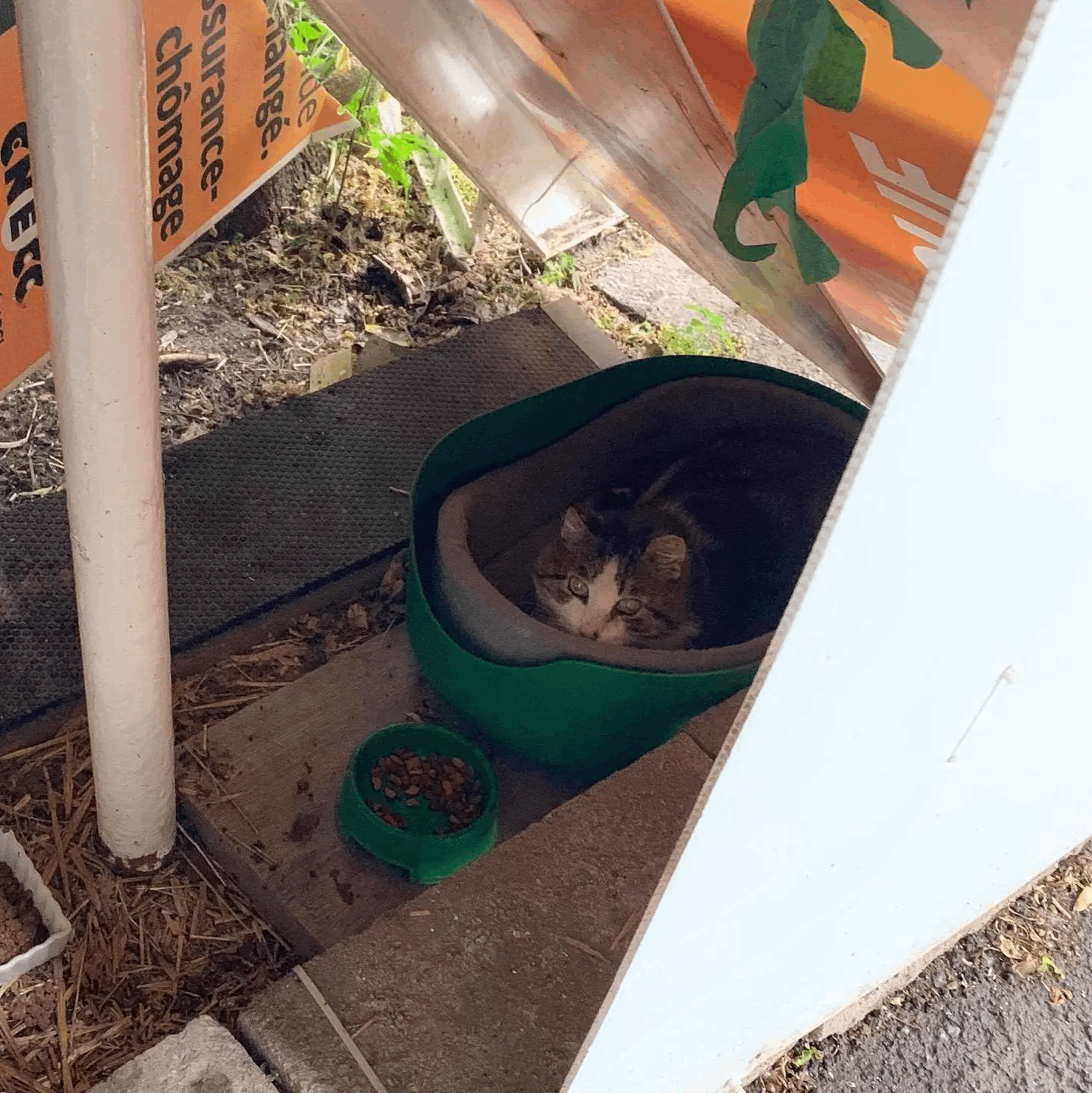 Concerned by the cat's plight, Karoline noticed it on the ground near to the stairway. He fled from her as she drew near out of terror.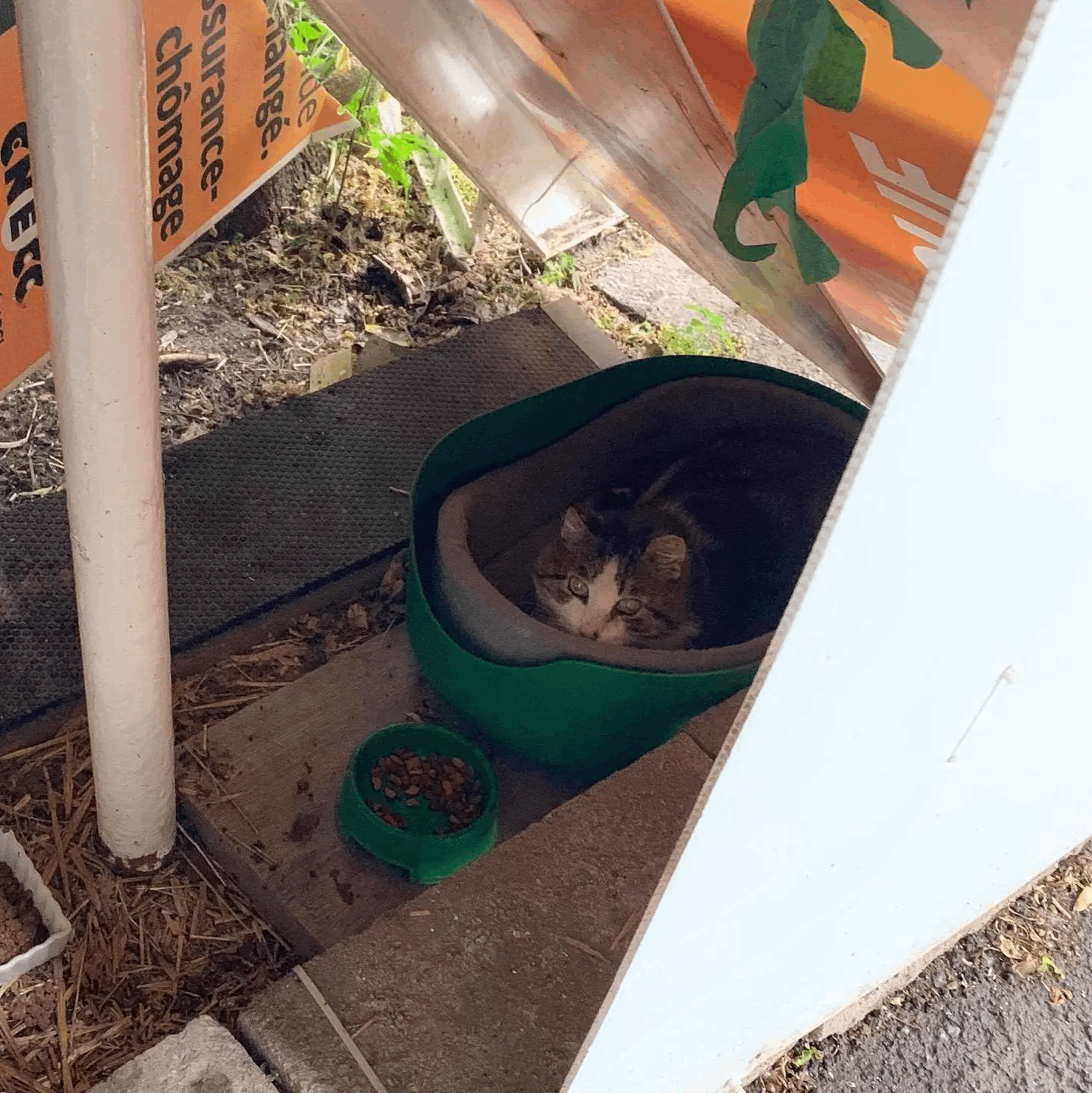 "He was hiding in the corner of the stairs, she found. There were several flies and a pungent smell "Love Meow was given access by Celine Crom of Chatons Orphelins Montréal.
"A local citizen revealed that he had spent several years sleeping under the stairs and living outside. He did not trust anyone and would not allow people to approach him."