A litter of kittens in severe need of assistance was reported to Best Friends Felines (in Brisbane) earlier this year.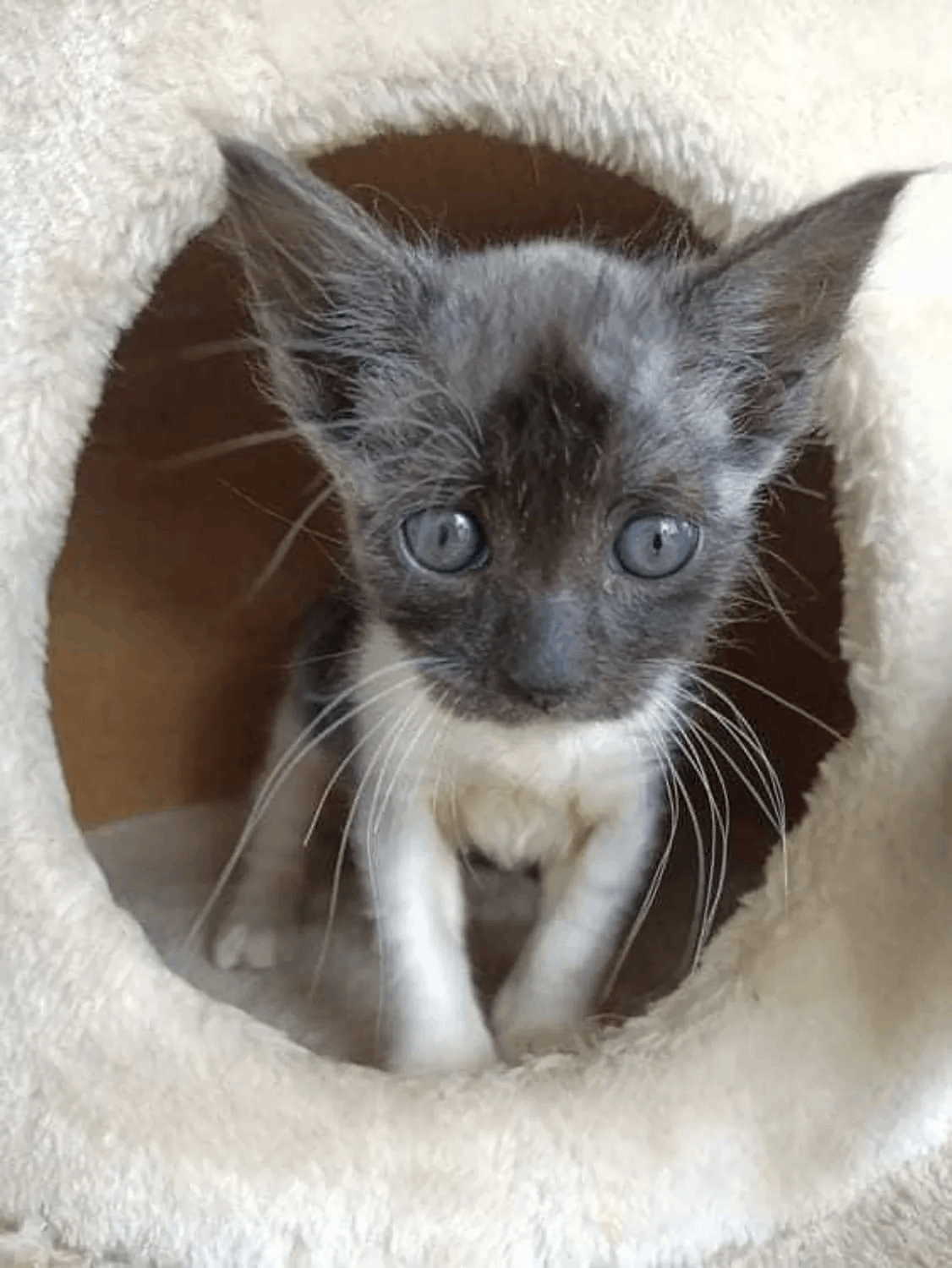 Nikki of Best Friends Felines told Love Meow that "these guys, not nearly a week old, were found in a well-known (cat colony area) in the middle of a major storm, and the region started to flood."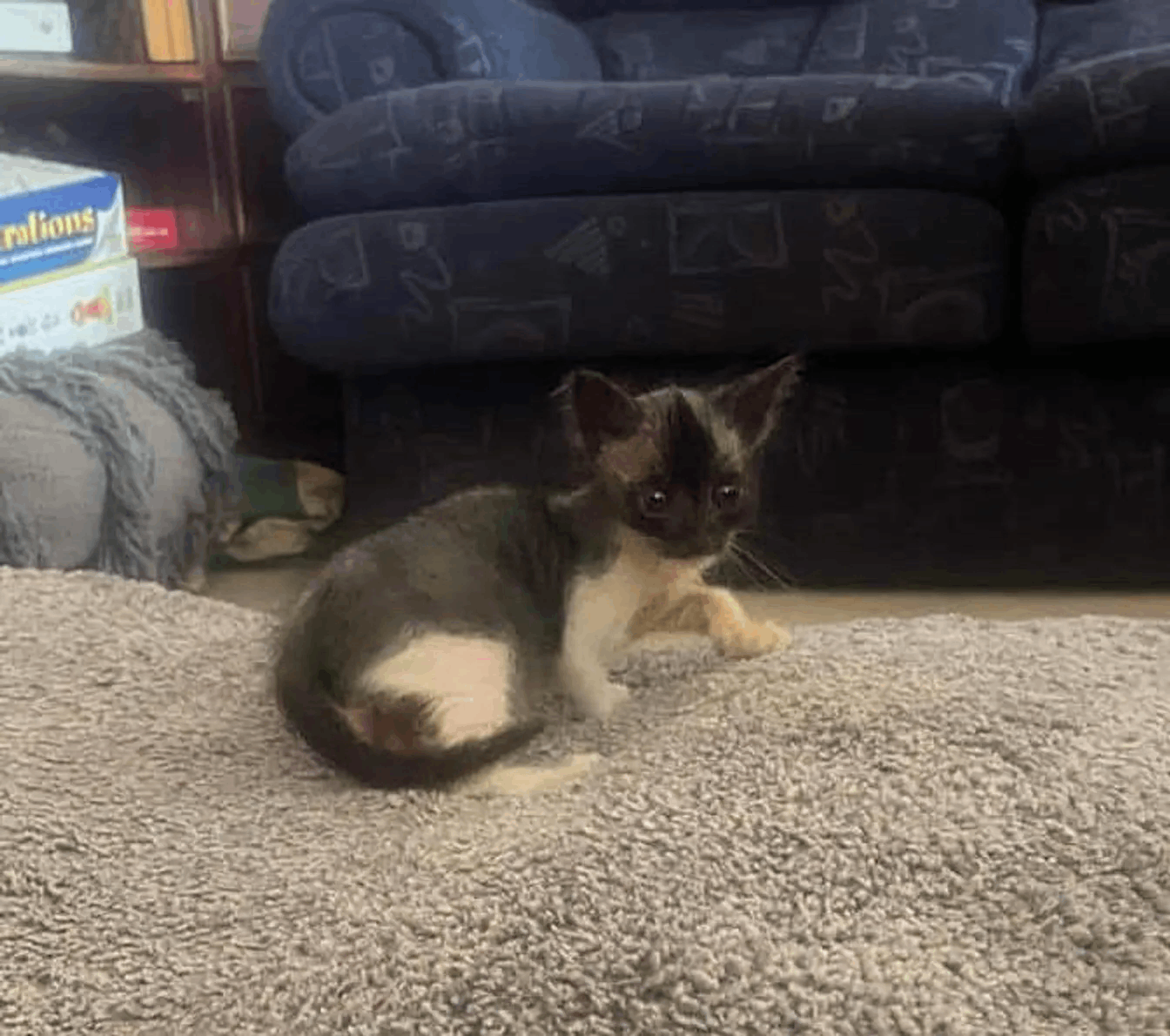 The babies were famished and in extreme cold because there was no indication of their mother cat. When a team member of Best Friends Felines received the call, they immediately got to work.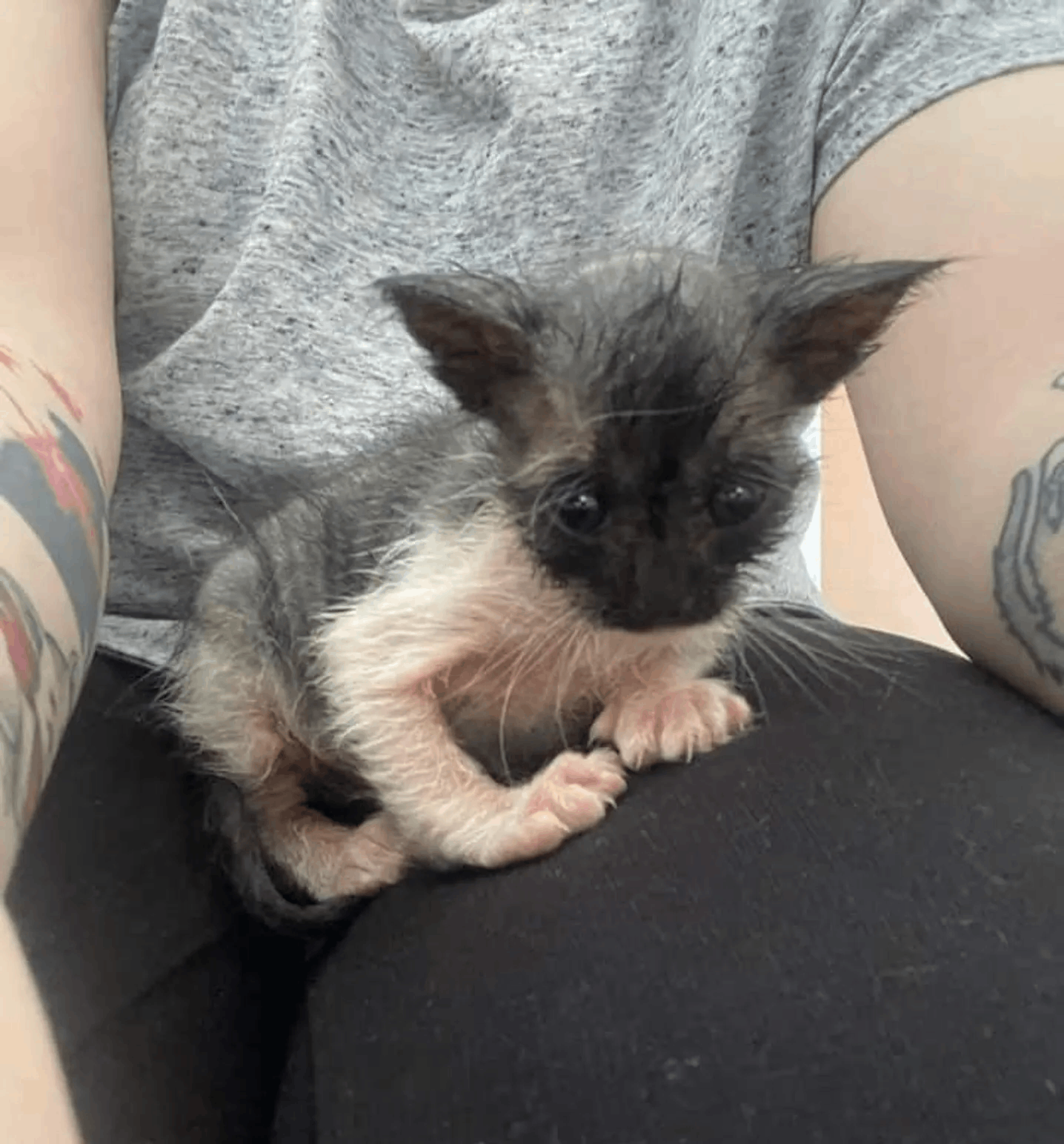 We worked together in terrible conditions to deliver the kittens to safety because they were more than an hour away from the closest bottle carer.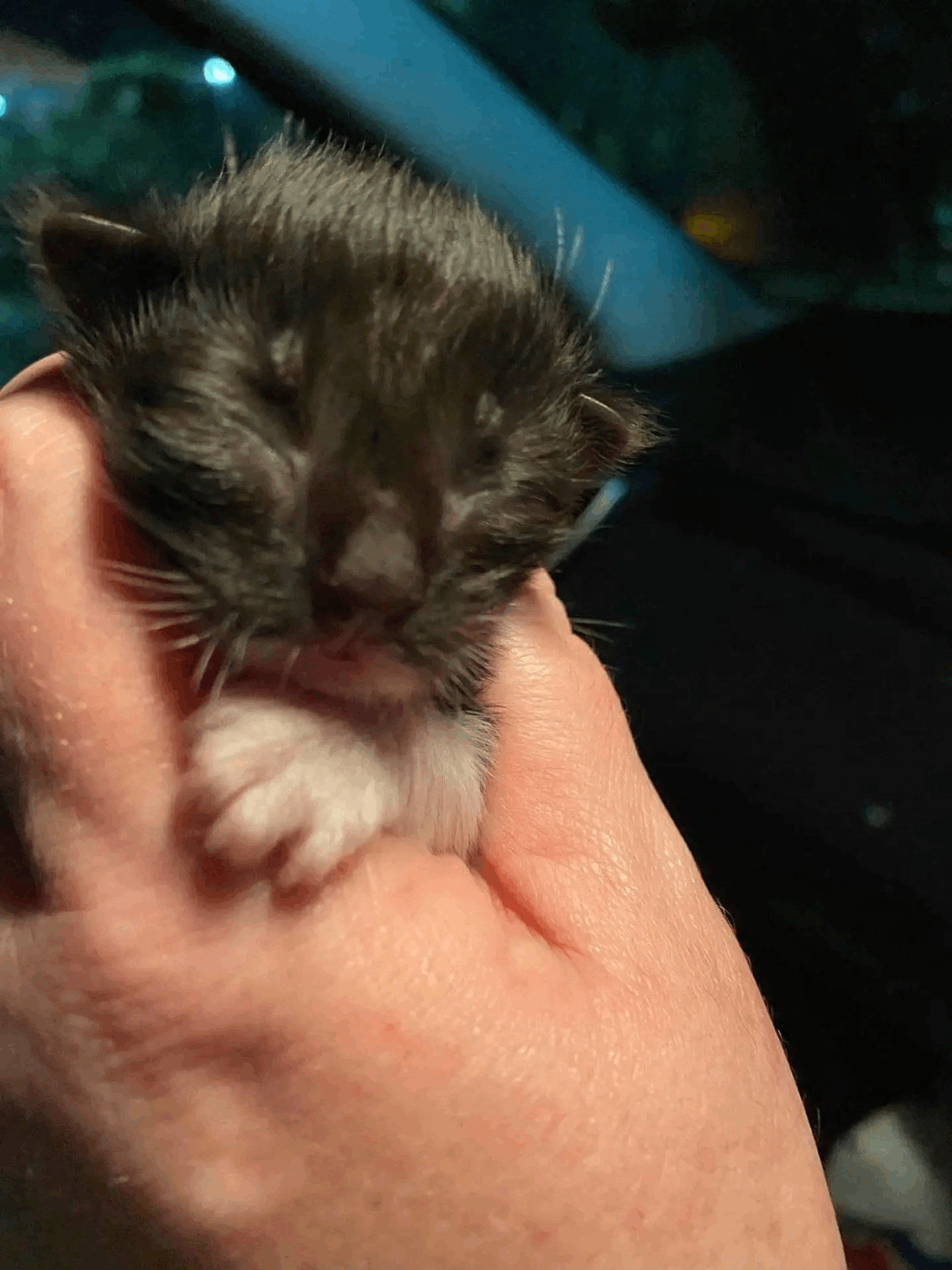 The kittens finally found refuge in a foster home after a protracted ordeal, where they were fed and kept warm. They were free from the burden of worrying about finding a place to live for the first time ever.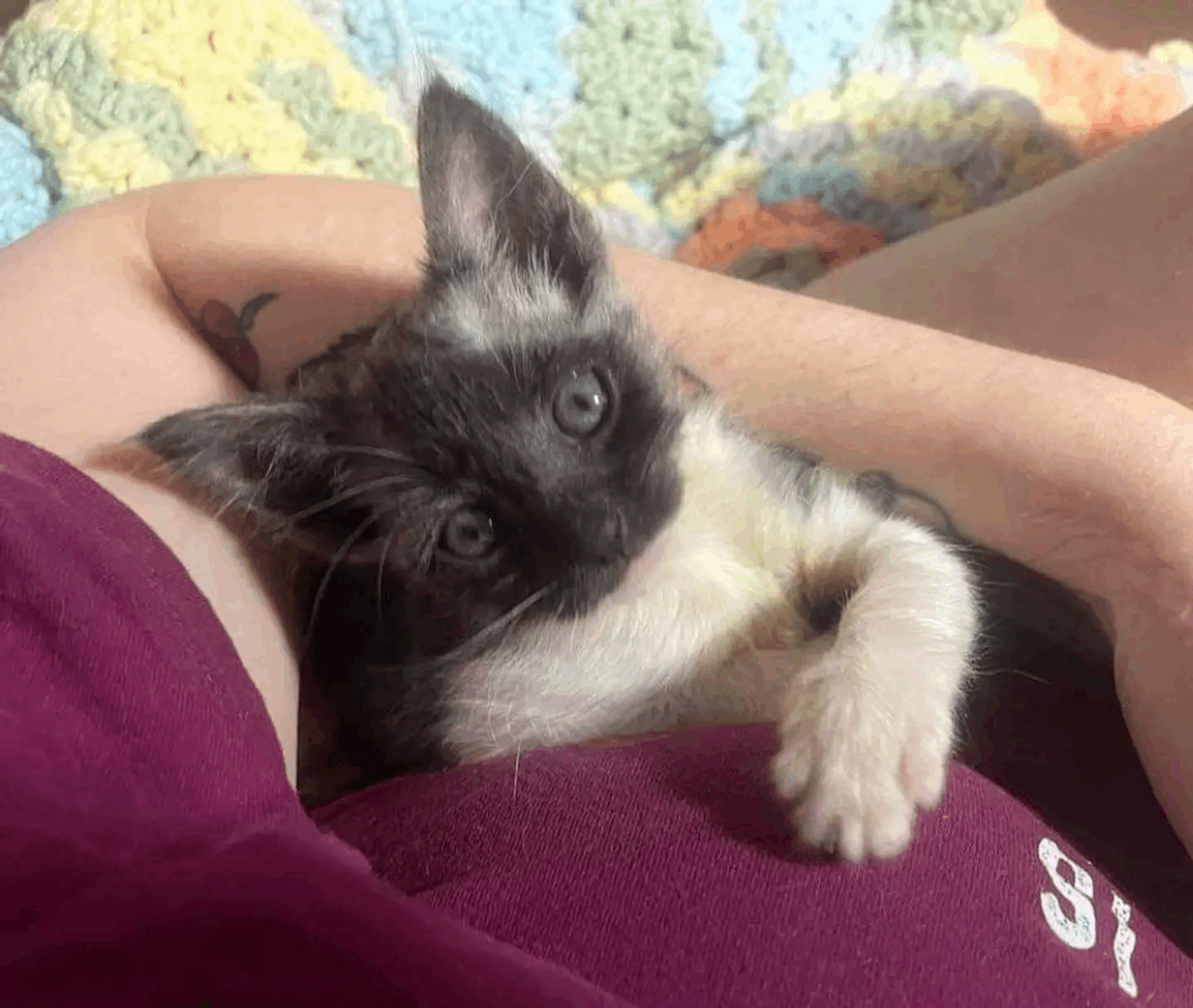 Kate, the foster volunteer, noted that one of the kittens, Coyote, was parting with a lot of his fur about two weeks later. His tuxedo garment finally shrank to the point where his head, tummy, and back were all exposed skin.